The account of one of Instagram's favorite celebrity pets, the adorable cat Lil Bub, was hacked on Thursday by what appears to be a minor in need of an attitude adjustment. For at least a few hours, Lil Bub's 1.7 million followers were exposed to multiple posts of expletive videos and photos.
---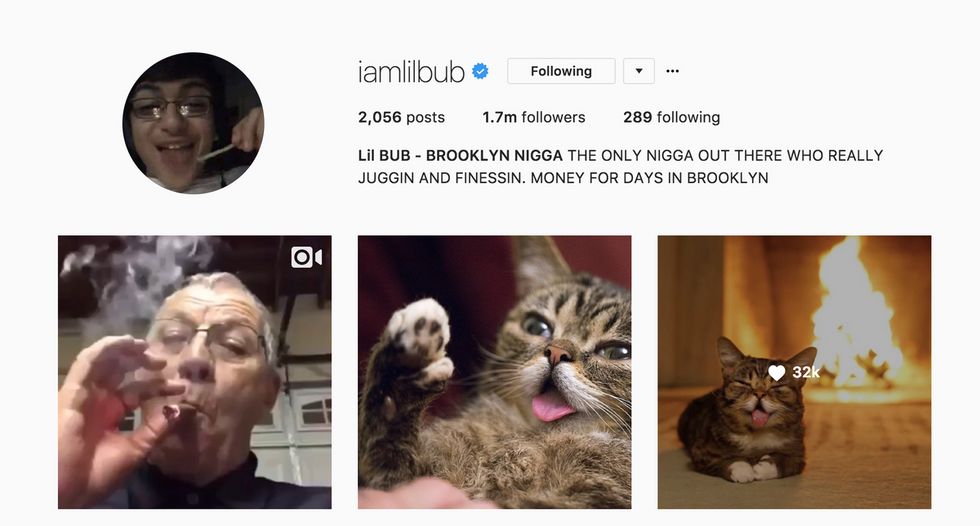 The delinquent hacker changed the avatar and bio of the account, and then began posting selfies demanding things like "if u want ur ig back call me daddy."
Followers were shocked and surprised.
why did lil bub the famous cat just post this on Instagram https://t.co/e9nqijdAF8

— gab (@gab) 1512677332.0
It soon became evident that the account had been hacked.
Some people found the prank to be harmless and quite hilarious.
This famous cat Lil Bub's Instagram account got hacked by some kid and I'm dying https://t.co/ZF439xeZi3

— Vanessa🌻 (@Vanessa🌻) 1512685734.0
Though it is not clear what happened, the account was quickly restored to its rightful owner, Mike Bridavsky. "It was hacked by a teen, we have control again," Bridavsky wrote in an email to Mashable.
Thanks to her adorably ecstatic face, Lil Bub is one of the most popular cats of Instagram. Her owner, Bridavsky, has turned that popularity into a force for good, raising money for organizations that help animals in need.
But needless to say, her followers were upset by the trolling posts.
Whoever hacked Lil Bub's instagram has a one way ticket to hell.

— 💝Mikayla💝 (@💝Mikayla💝) 1512679139.0
Really upset.
The adorable Lil Bub Instagram account got hacked and I've never been genuinely so upset and outraged

— Baylee (@Baylee) 1512678042.0
During the brief hack, the antagonizing posts were seen by potentially over a million social media users. But who is to blame? Some seem to think that Instagram has long suffered from a lack of better security.
Ohhh, good old @Instagram failing at keeping users safe, again! Lil Bub's account has been hacked for ages now. Sort it out.

— Catriona (@Catriona) 1512680166.0
Later on Thursday, Mashable reported that a person claiming to be the hacker contacted them via email. The person provided screenshots of what they say appears to show administrative access to Lil Bub's Instagram account.
In addition, they alleged hacker claims: "I am not a teen, I am 11 years old."
All has been restored, with the account purged and returned to cute cat sweetness.
The account profile now reads: "It's me BUB, I'm back! And there's a sweet sale going on in my store..."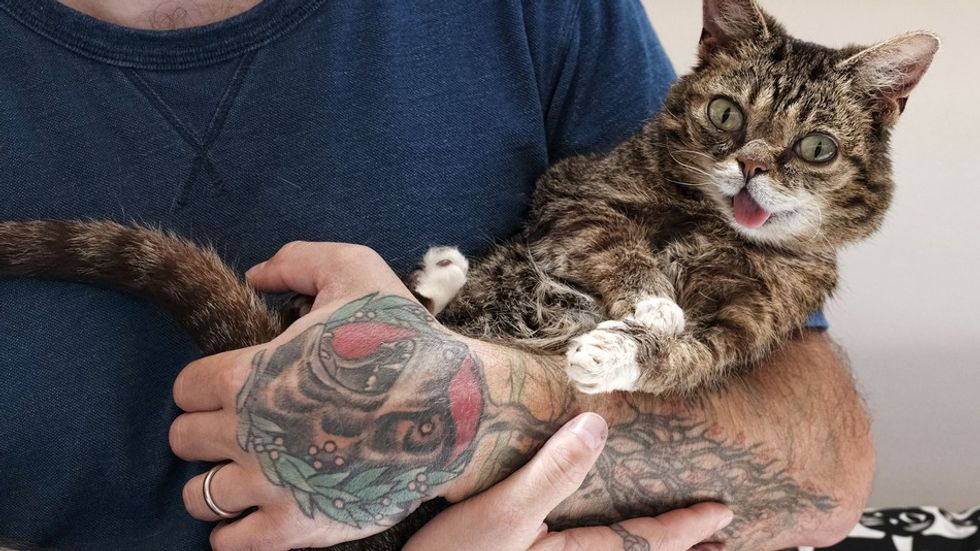 Please SHARE this with your friends and family.