One Pennsylvania couple is recounting their harrowing tale of near-disfigurement at the hands of a grill.
Regina Benford, 44, was helping her husband move a grill rack off of a fire pit when things went terribly wrong.
---
When they were grilling, they decided that the grill rack had gotten too hot and needed to be moved off of the fire pit it was balancing on. They didn't want to wait for it to cool, and this was something they've apparently done before.
As the pair went to move the grill rack, Regina tripped. Her stumble caused her to drop her side of the grill rack, which tipped her off balance even more, sending her falling face-first onto the superheated grill rack.
The Grill In Question - not a setup we would recommend.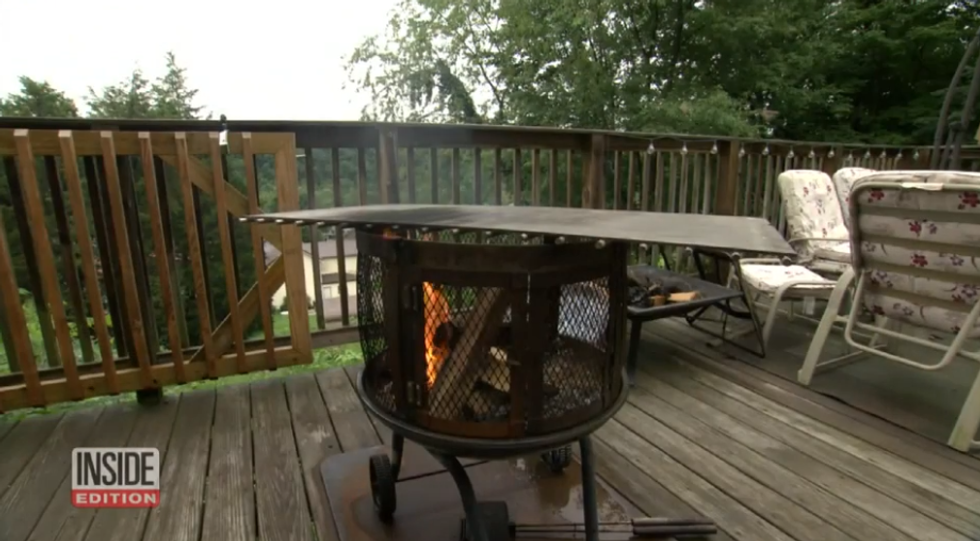 Inside Edition
Regina and her husband, Sheldon, reenacted the incident for Inside Edition - and it was gnarly.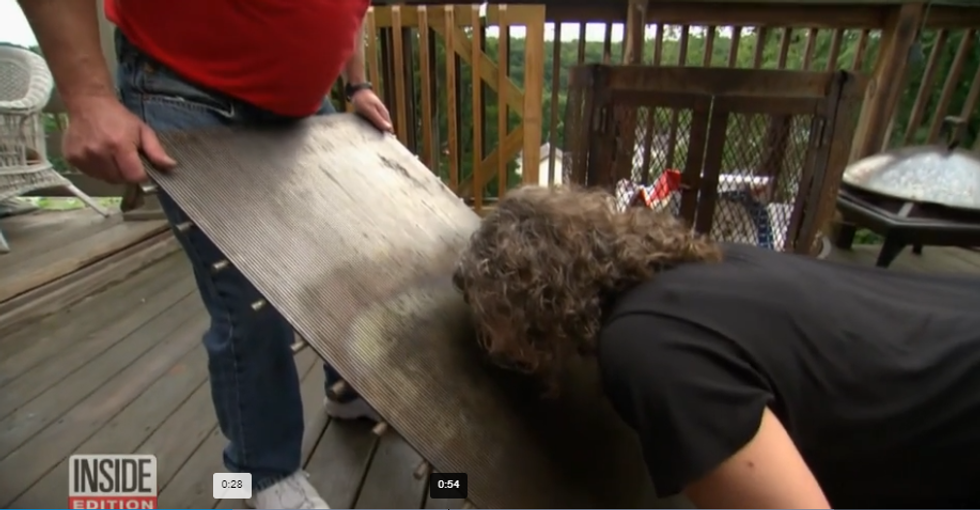 Inside Edition
Thankfully, Sheldon was able to quickly peel Regina off of the grill. Her glasses, which began to melt from the extreme heat, saved her eyeballs from burning.
Much of the skin on her face, however, did not fare quite so well.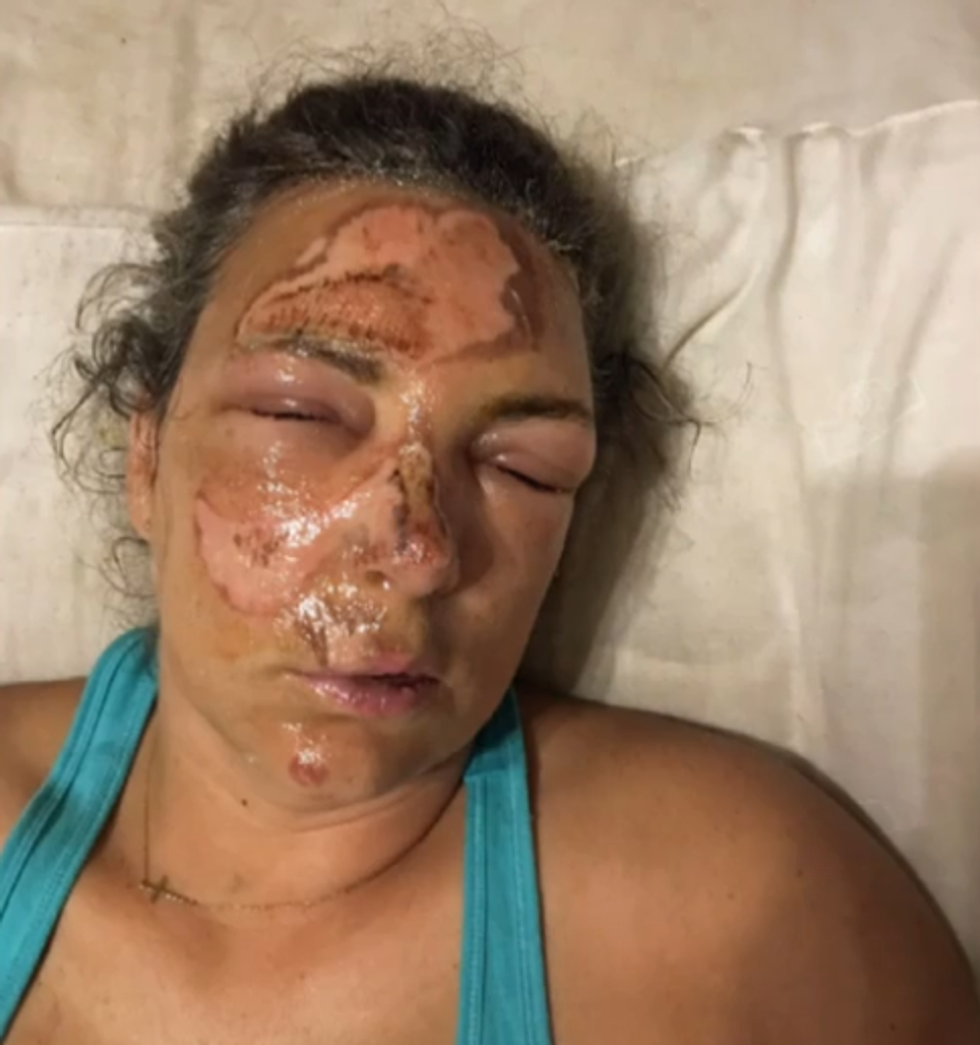 Inside Edition
Thankfully, Sheldon knew just what to do. He is a volunteer firefighter and paramedic. He immediately laid a wet washcloth on her face and took her to seek medical attention.
"For one, he pushed me off the grate and saved my face and he saved my eye and by keeping it cool and moist. They say it's the best thing he could have done. He was always my hero but now he is really my hero."
Thanks to his actions, Regina's face is ...well... pretty much fine! You'd think with injuries that bad there was no way she wouldn't be scarred, but Sheldon saved the day - and her face!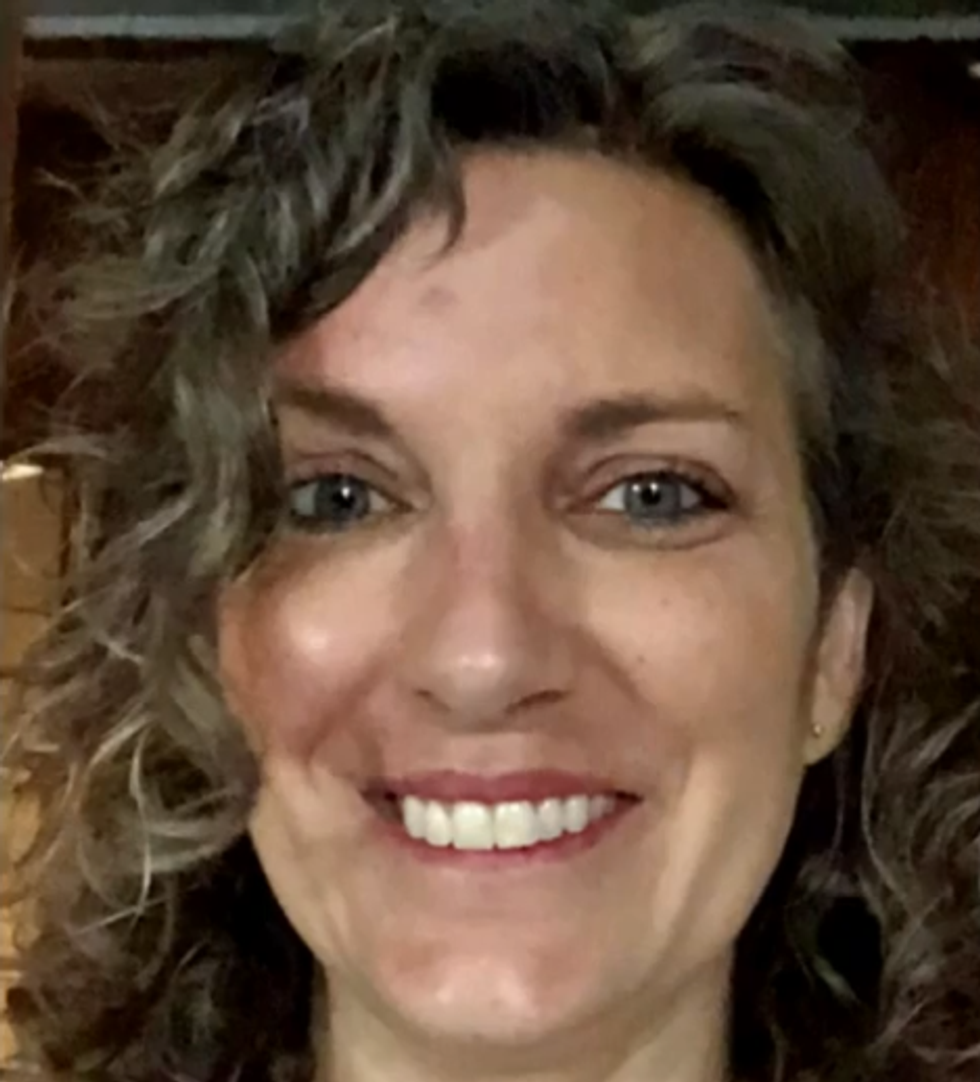 Inside Edition
YouTube seems downright shocked that she was okay.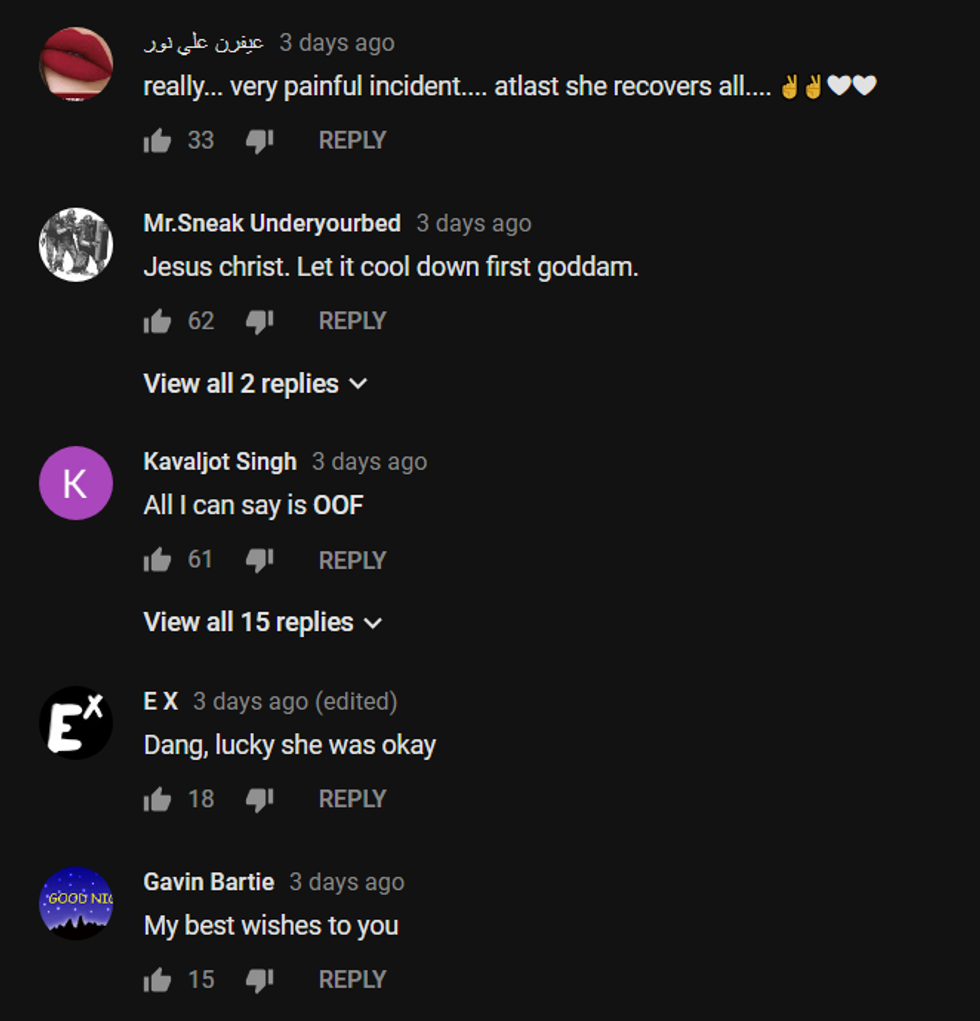 YouTube
You can watch their full interview, and reenactment, here.
Quick-Thinking Husband Saved Wife After She Fell Face-First on Hot Grill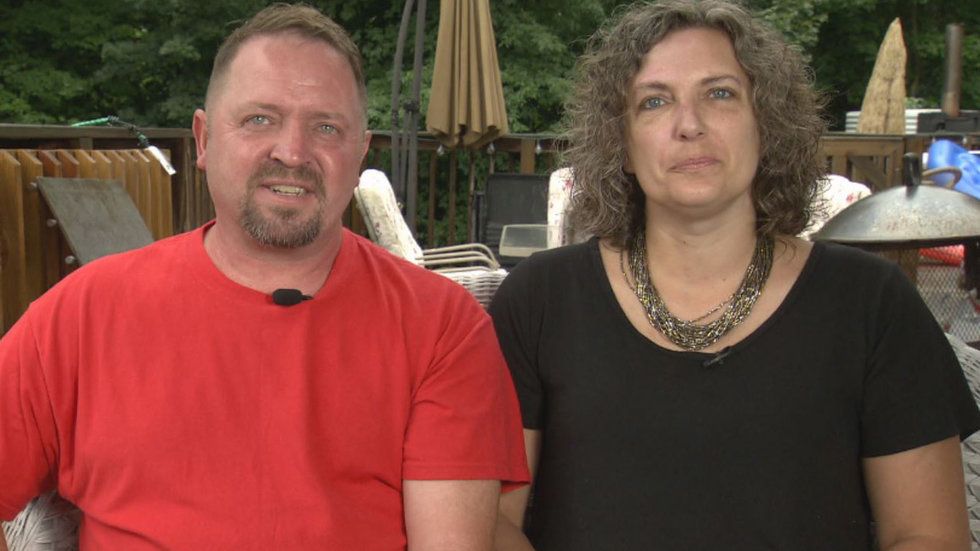 www.insideedition.com
H/T: Inside Edition, Daily Mail, YouTube