Teen Vogue announced that one of its last printed issues would commemorate December's one-year election anniversary with guest-editor, Hillary Clinton.
---
As a casualty of Conde Nast's rolling cutbacks, Vogue's sister publication will be going strictly digital. But not without a bang, as one of the last tangible issues goes into print one last time.
"Have you ever noticed that whenever a teenage girl takes a stand on an important issue, people seem surprised?" Clinton wrote in the letter from the editor.
"That's why, when the brilliant Elaine Welteroth invited me to edit this issue, I jumped at the chance. Teen Vogue takes teen girls seriously and understands that style and substance aren't mutually exclusive. I love seeing articles about the search for the perfect makeup remover next to essays about running for office (I have strong opinions on both topics, but we'll get to that later). Teen girls are a powerful force for good in the world, and it's refreshing to see that reflected in these pages."
@TeenVogue @HillaryClinton I NEED A MILLION COPIES

— diane alston 👩🏾‍💻 (@diane alston 👩🏾‍💻) 1510154533.0
@dianelyssa @TeenVogue @HillaryClinton Going to get as many as I can!

— Francesca1225 (@Francesca1225) 1510160273.0
Welteroth, the magazine's editor-in-chief, will remain involved in a limited capacity moving forward. She was responsible for steering the publication towards politics after partial influence by a December 2016 op-ed called, "Donald Trump Is Gaslighting America."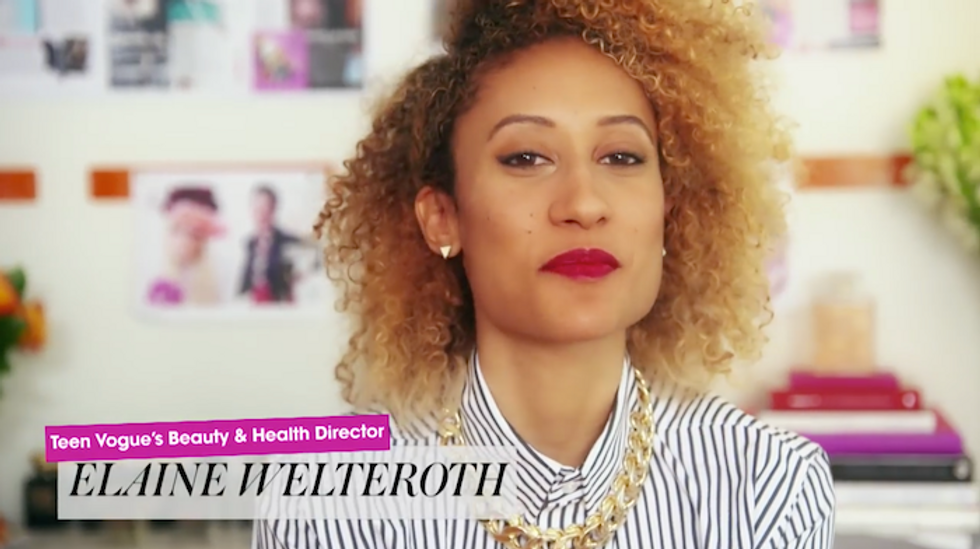 Clinton reemerged into the public's consciousness in September with her book, What Happened, which chronicles her failed 2016 presidential election.
In the letter, Clinton added how challenging the past year has been, but the letters of support from readers inspired her to keep head above water and to move forward. She plans to introduce the people close to her, including her childhood best friend Betsy Ebeling and her "daughter and hero," Chelsea.
"All in all, this issue is a celebration of resistance and resilience. I hope you'll take that message to heart, because the world needs your passion and determination more than ever. So keep marching, keep speaking up, and as Shirley Chisholm once said, "If they don't give you a seat at the table, bring a folding chair." Welteroth recalls the devastation over the HRC campaign's loss on election night. But the reaction of America's resilient youth participating in marches was hopeful and inspirational for her to witness.
"A year later, we dedicate this issue to those of you continuing the fight for equality and basic human rights. Hillary Clinton may not have broken the tallest glass ceiling in America—but one of you will. And you will be standing on the shoulders of women leaders like HRC whose story unlocks universal lessons in determination, survival, and resilience. This issue explores what we can all learn from her impact, her style, and her grace under fire."

"Some will say it's too partisan, too political, too retrospective, too "echo-chamber-y." This issue isn't for them. It was designed for the millions who acknowledge that until women, girls, people of color, members of the LGBTQ community, immigrants, and the economically disadvantaged are on an equal playing field, we must hold space for these critical conversations."
Teen Vogue hasn't announced when their final printed issue will go into print. In the meantime, the cover art for the magazine was released on Twitter.
Today, we're announcing a very special issue of Teen Vogue, guest-edited by @HillaryClinton — the first-ever female… https://t.co/KzHbWnI3pT

— Teen Vogue (@Teen Vogue) 1510153255.0
&ref_url=https%3A%2F%2Fwww.politico.com%2Fstory%2F2017%2F11%2F08%2Fhillary-clinton-guest-edit-teen-vogue-244692
Accompanying the cover image is a quote from her 1969 Wellesley College student commencement speech: "Fear is always with us but we just don't have time for it. Not now."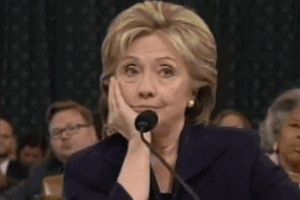 The anticipation is high.
@TeenVogue @ShamaSadruddin @HillaryClinton @TeenVogue coming with the real. Man they do good work.

— IcessFernandezRojas (@IcessFernandezRojas) 1510154282.0
@Icess @TeenVogue @HillaryClinton They are killing it! I'm thoroughly impressed.

— Shama Sadruddin (@Shama Sadruddin) 1510154517.0
@kylegriffin1 @TeenVogue I just got my daughter a subscription for her birthday. This is why.

— Melissa💫 (@Melissa💫) 1510156597.0
Clinton will be serving as the keynote speaker for the Teen Vogue Summit in Los Angeles on December 1 & 2. The Volume IV issue featuring the guest editor will hit newsstands on December 5th.
Please SHARE this with your friends and family.