This past weekend, actress Hilary Duff was watching her seven-year-old son play in a football game with his peers, when she confronted a man for taking allegedly unauthorized photos of the kids.
But her very public reaction to his supposed paparazzi status has led to mixed reactions from fellow stars and her fans.
---
On Sunday, Hilary Duff was among the parents watching a seven-year-old team playing football, before she noticed someone on the sidelines taking pictures of the players.
Duff began filming a video that she later posted on Instagram, showing for just a moment the players engaged on the field. She then zoomed in on the photograph standing on the far side of the field, away from the parents, before she began to approach him, film still running.
Upon reaching the man, Duff said:
"Do you know any people on the team? Can you stop taking pictures of the kids, please?"
The man simply replied taking photographs was legal, to which Duff replied with her discomfort.
The man then offered to show her his I.D., which she said was not the point of the confrontation.
Duff insisted:
"I'm not asking for your ID. I'm asking you to stop taking pictures of our 7-year-old children if you don't know anyone that's here. I'm asking you human-to-human, as a mother, if you don't know anyone here, can you please stop taking pictures of our children playing football this morning?"
The man insisted he did not have ill intentions and was simply practicing his photography skills.
Duff wanted him to go practice his photography somewhere else, and when he did not agree, she threatened to share her video with her 15-million followers.

You can view the full exchange here:
In response to the video, many fellow celebrities showed their support for Duff's actions, agreeing that unauthorized photos taken of children and minors needs to be banned.

@hilaryduff / Instagram

@hilaryduff / Instagram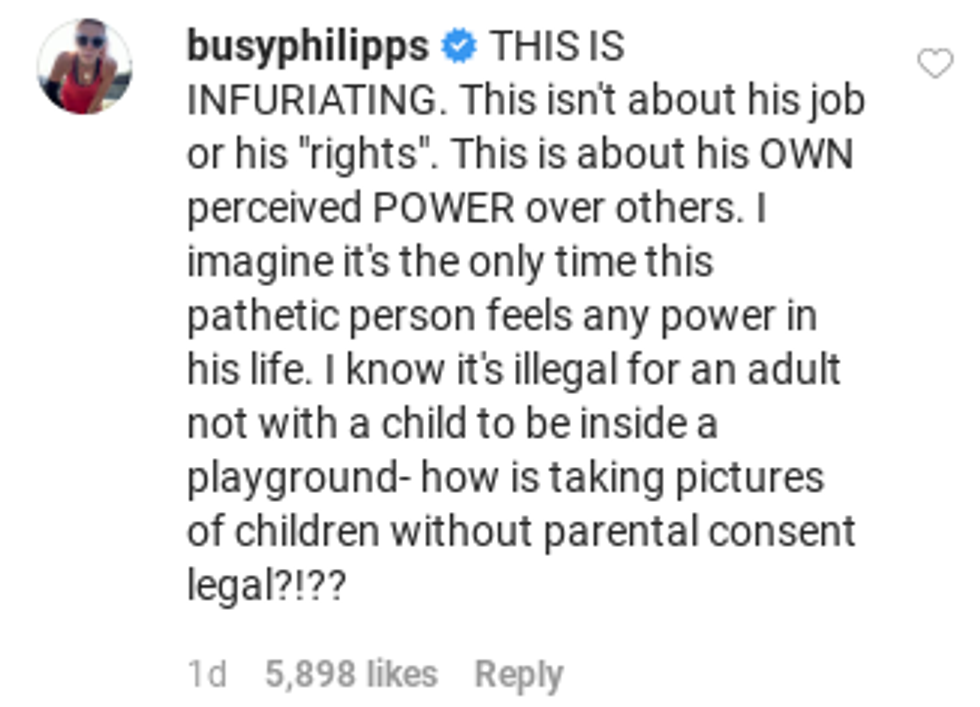 @hilaryduff / Instagram
Among the celebrities included Twilight star, Nikki Reed, who with her husband, The Vampire Diaries and V-Wars star, Ian Somerhalder, have very openly made the decision to keep their child's face off social media and out of the general media indefinitely.

"This is beyond unacceptable and I stand behind you with an army of Mothers who applud you for refusing to back down in an instance where yet agai, a paparazzi is stating his right to photograph minors. This video should ignite a huge conversation around paparazzi laws and what is deemed 'ok'."
"The system chooses to overlook certain aspects of privacy for monetary gain. The bottom line is this industry should not be allowed to make money off of children. Period end of story. Not only is that morally wrong, but more importantly, in the process of making money off of little kid's private moments, these children grow up feeling unsafe."
"Having strange men lurking around corners, hiding behind cars and trees and showing up at your football practice or waiting outside your home when you are too young to process what is happening has psychological ramifications and should be without a doubt illegal."
"Also, for anyone on here that wants to lean on the excuse that she is famous and shouldn't have children if she doesn't want them photographed can a) think about the ridiculousness of that statement and b) think about all the other children who are also at this game, with a strange man photographing them as well without their parent's consent."
"I'm not one to jump in unless I feel real change need to happen, so mamas let's get loud, get laws changed, and protect our babies."
But not all responses were so supportive.

Some fans of Hilary Duff were thoroughly displeased.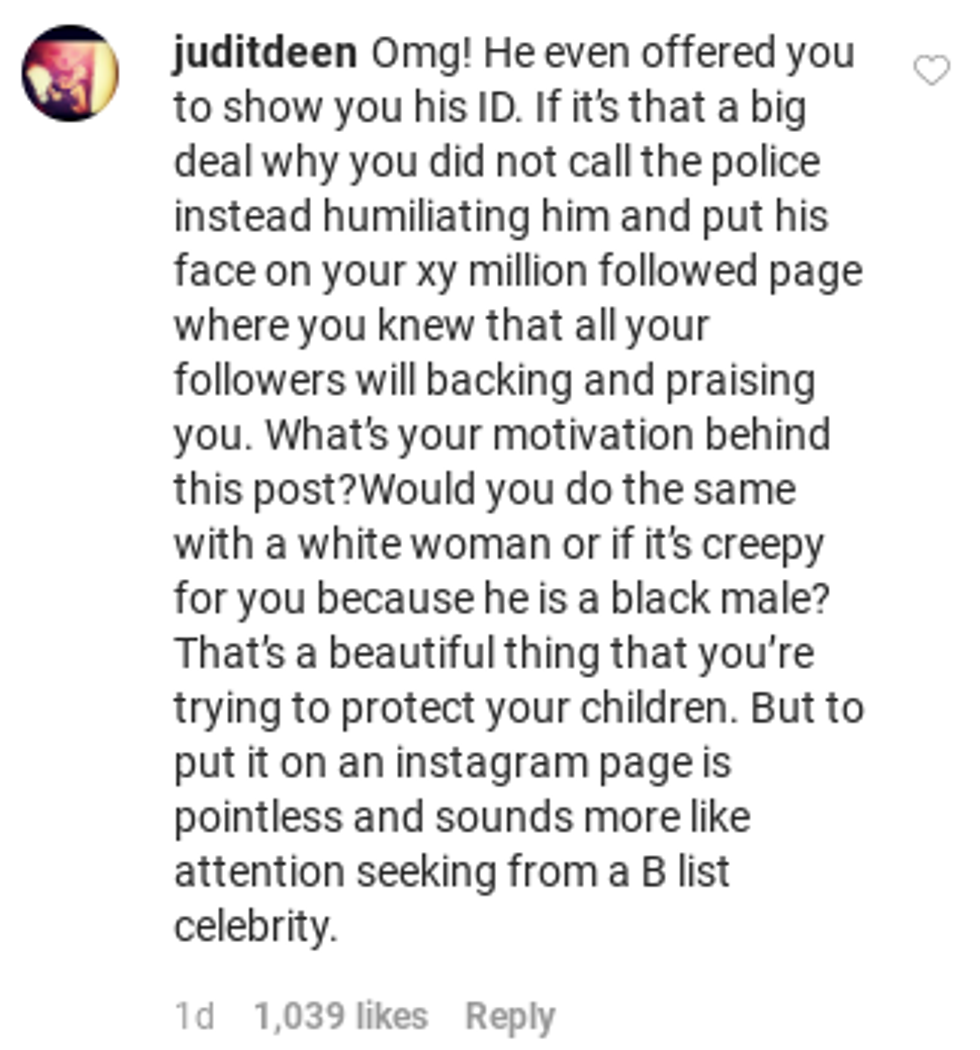 @hilaryduff / Instagram

@hilaryduff / Instagram

@hilaryduff / Instagram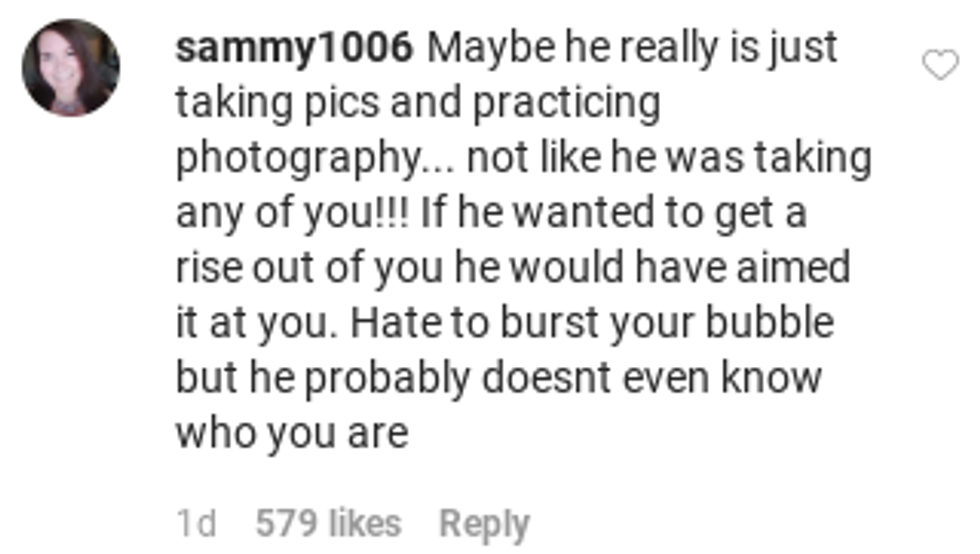 @hilaryduff / Instagram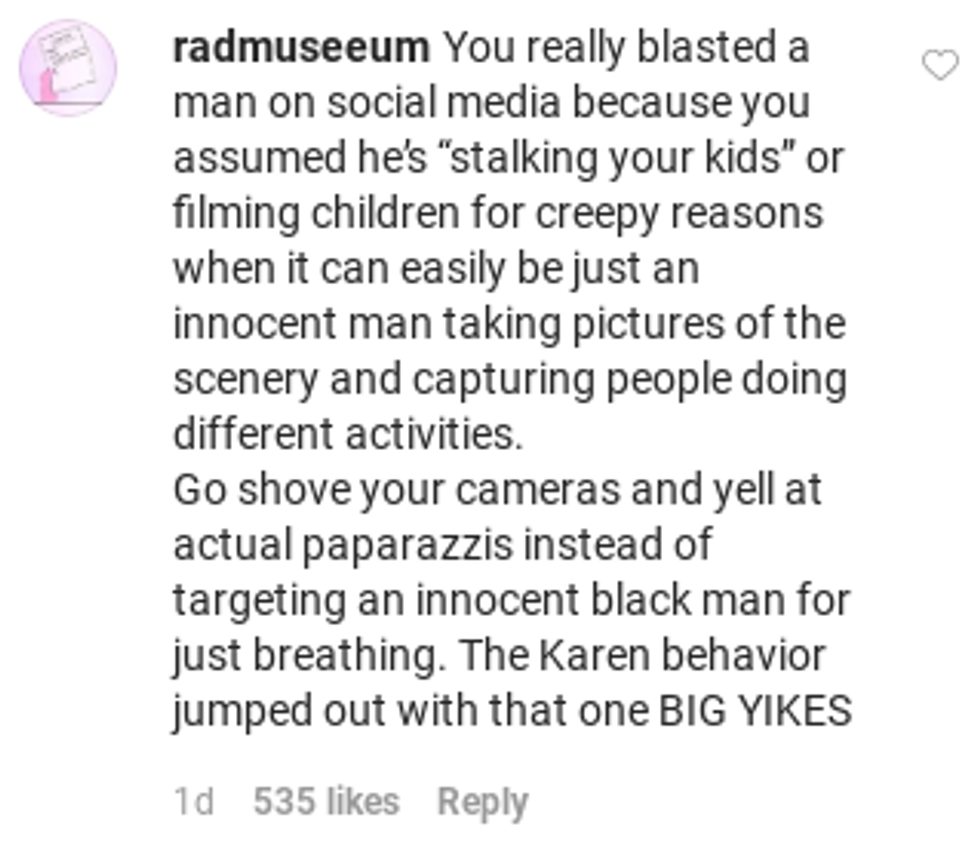 @hilaryduff / Instagram

@hilaryduff / Instagram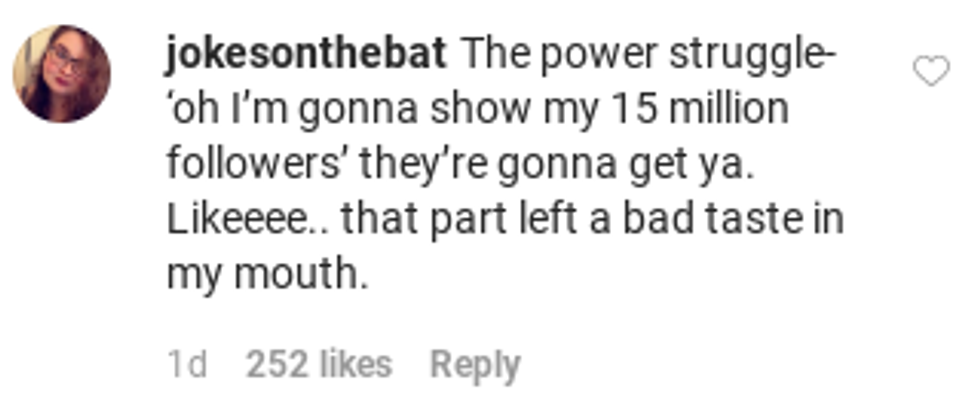 @hilaryduff / Instagram
Some even questioned if this was an issue of White privilege and racial profiling.


@hilaryduff / Instagram

@hilaryduff / Instagram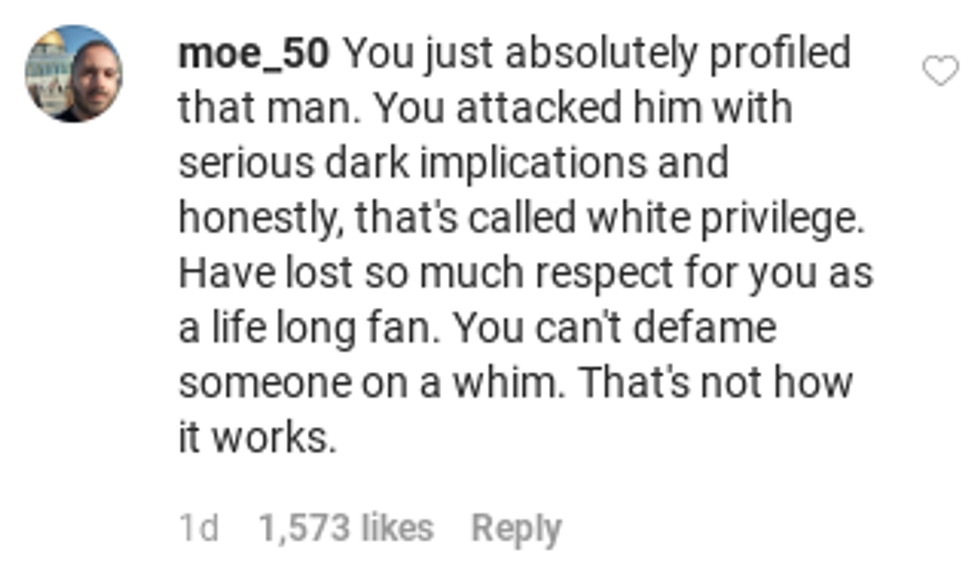 @hilaryduff / Instagram
It's always stood to reason that living in the spotlight brings with it some complications, including little privacy and fairly constant requests for photos, comments and paparazzi trying to get photos of stars' personal lives.

Whether or not the children of these stars should be in the same spotlight has been up for some debate for a while now, but surely how a celebrity reacts in light of these requests and confrontations should be considered as well.