The internet cannot stop laughing about a bit of hilariously on-brand Hollywood gossip about Jennifer Lopez that former Glee star Heather Morris shared this week.
On Justin Martindale's podcast Just Sayin', Morris—who played ditzy cheerleader Britney on the Fox musical show—relayed an anecdote from her pre-fame days as a back-up dancer for everyone from Tina Turner to Queen Bey herself, Beyoncé.
But she never got to dance with Jennifer Lopez back in the day.
And neither, she reports, did any Virgos.

According to Morris, during an audition for one of her tours Lopez summarily dismissed all dancers with birthdays falling within the sign's late-August to late-September timeframe—and it's got the internet collectively gasping.
Watch Morris tell the story below.

Morris told Martindale:
"Jennifer Lopez held an audition for dancers on one of her tours."
"Most of the time [at] a dance audition, you're not getting paid, you've been there since 10 am and you're auditioning until 6 pm."
"You're not getting any money. People judging you the whole time."
"[J.Lo] walks in the room and she said, 'Thank you so much, you guys have worked so hard. By a show of hands, if there are any Virgos in the room, can you please raise your hand?'"
Morris then told Martindale what happened next after the Virgos identified themselves.
"She whispered to her assistant, she looked at them, and she said, 'Thank you so much for coming'."
"And they had to leave after a full day of auditioning for Jennifer Lopez."
Morris stipulated that the story was "hearsay," but let the record reflect Lopez's ex-husband, singer Marc Anthony?
A Virgo!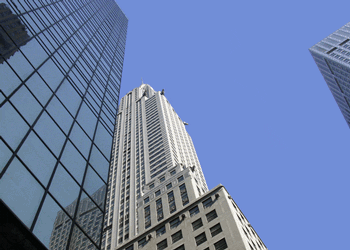 Giphy
On social media, people could not stop laughing about this perfectly plausible anecdote.
To those worried about Lopez's new husband Ben Affleck, fear not.
Like J.Lo herself, Affleck is a Leo.
Phew!