President Trump's tour of Asia seemed to be going relatively well, that is until Kim Jong-Un pushed Trump's buttons. And the pushing of any button is something the world could do without.
---
The name-calling began on Tuesday when the president gave a speech at South Korea's National Assembly. He threatened North Korea by saying, "Do not underestimate us, and do not try us."
On November 11, North Korea's Foreign Ministry responded to Trump's harsh warning, saying, "The reckless remarks by a dotard like Trump can never frighten us or put a stop to our advance."
North Korea's state media agency KCNA blamed U.S. and North Korean tensions on Trump. The agency then launched an all-out verbal assault on the president, calling him a "lunatic old man."
No-one can predict when that lunatic old man of the White House, lost to sense, will start a nuclear war. The world is undergoing unprecedented throes because of Trump, a notorious 'political heretic'.

The US must oust the lunatic old man from power and withdraw the hostile policy towards the DPRK at once in order to get rid of the abyss of doom.

The US had better make a decisive choice ... if it does not want a horrible nuclear disaster and tragic doom.
For Trump, it was personal, especially with the "old" comment. He was stung before with the same insult. In September, Kim Jong-Un himself, said, "I will surely and definitely tame the mentally deranged US dotard with fire."
So, during a stop in Hanoi, Vietnam, on his tour, the commander in chief took to Twitter to articulate his indignation for the North Korean leader.
"Why would Kim Jong-un insult me by calling me 'old,' when I would NEVER call him 'short and fat?' he tweeted.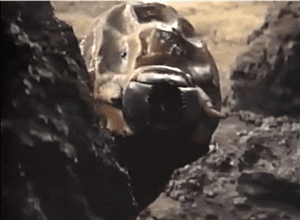 The KCNA threatening to remove Trump from the White House came after his rant criticizing the "haters and fools" who are trying to disrupt the U.S.'s relationship with Russia.
Trump had previously turned heads with his bold declaration that undermined U.S. intelligence agencies' investigation into the Russian probe by supporting Vladimir Putin's claim that Moscow did not interfere with the 2016 presidential election.
And the world braces itself.
At the end of the day, a fact is a fact.
Please SHARE this with your friends and family.
H/T - independent, vox, twitter