Just teenagers when their eyes met across the stage during their high school performance of Fiddler on the Roof, Lindsay and Daniel Hayes both felt that unmistakable flutter of first love.
More than two decades and 13 years of marriage later, Lindsay, 38, of Denver, Colorado, never expected that, seven years after Daniel, 36, admitted he wanted a relationship with another woman, they would be celebrating the joys of polyamory – meaning they both have more than one partner.
---
After dating on-and-off since school, when they married in 2006 – enjoying a traditional wedding ceremony, with 120 guests – they meant it when they vowed to stay together 'until death did they part.'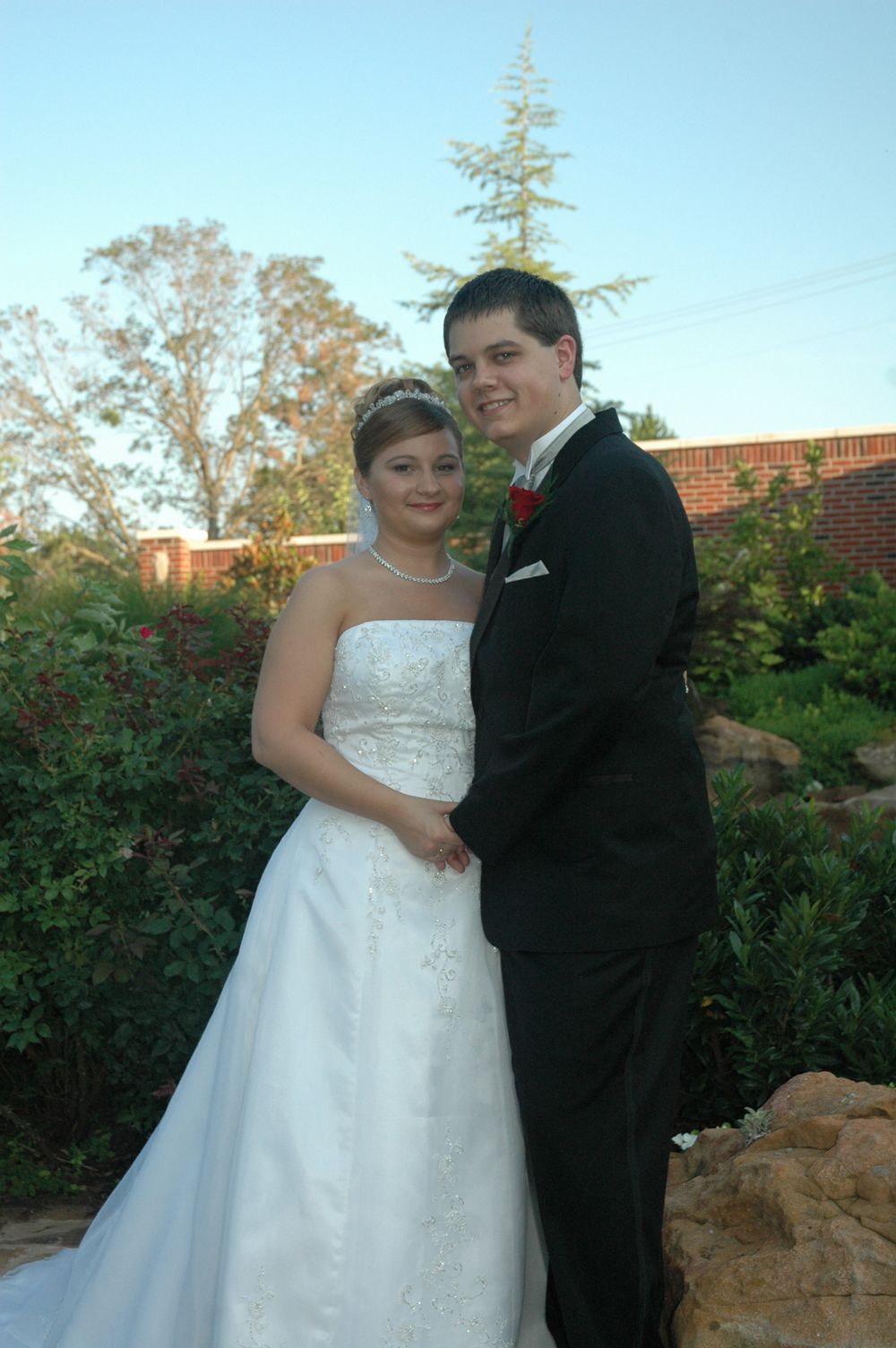 Lindsay Hayes (PA Real Life/rentphotoville)
Now a relationship coach, splitting her time between Denver and Edinburgh, a city she fell in love with while on a family vacation in 2016, Lindsay, said: "To be quite honest, being in a polyamorous relationship with both Daniel and my boyfriend is my version of happy ever after.
"We'd always joked about dating other people, but I never thought it would be a real possibility until Daniel told me he'd met someone else."
In 2012, Daniel sat his wife of six years down to confess he had fallen for another woman – shifting the notion of dating outside the marriage from an ongoing joke to a stark reality.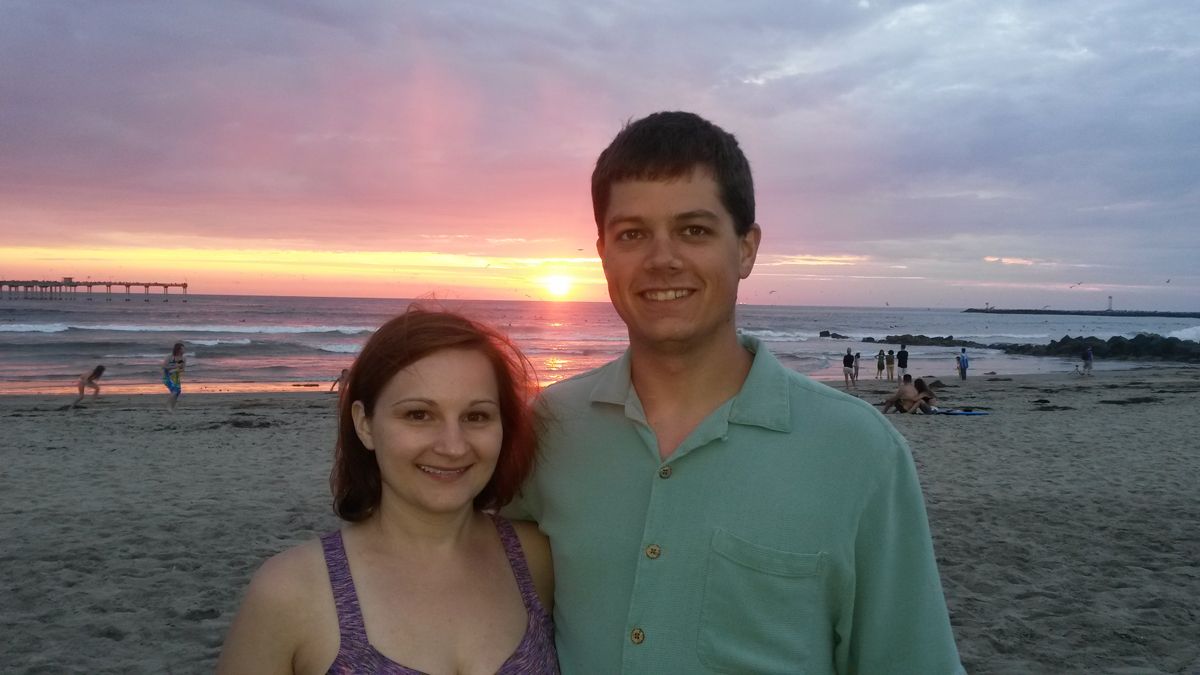 Lindsay Hayes and Daniel Hayes (Collect/ PA Real Life)
Rather than split up, Lindsay, then working in career development for a non-profit organization, and Daniel, an IT developer, decided to stay together but in a polyamorous relationship.
"When I first told Lindsay I was attracted to another woman it wasn't like I said, 'I fancy someone else and now I'm dating her'," Daniel explained. "If Lindsay wasn't happy, I would've shut it down.
"It wasn't as if I loved someone else instead of her. If Lindsay hadn't been comfortable, I would've honored my commitment to her and left it alone. But, if in some crazy world, there was a way I could have both women, then great!"
He added: "It was extremely hard for Lindsay to hear, but she managed to push past what's considered the 'norm' in society and agreed to open up the relationship."
And it worked so well that while Daniel started dated Sally*, a woman they both knew, not only did Lindsay start seeing Sally's husband Richard*, but she found a new career as a relationship coach for polyamorous and polyamorous curious couples.
At first, moving from a monogamous marriage to a polyamorous one was tough, so the couple consulted a marriage counselor.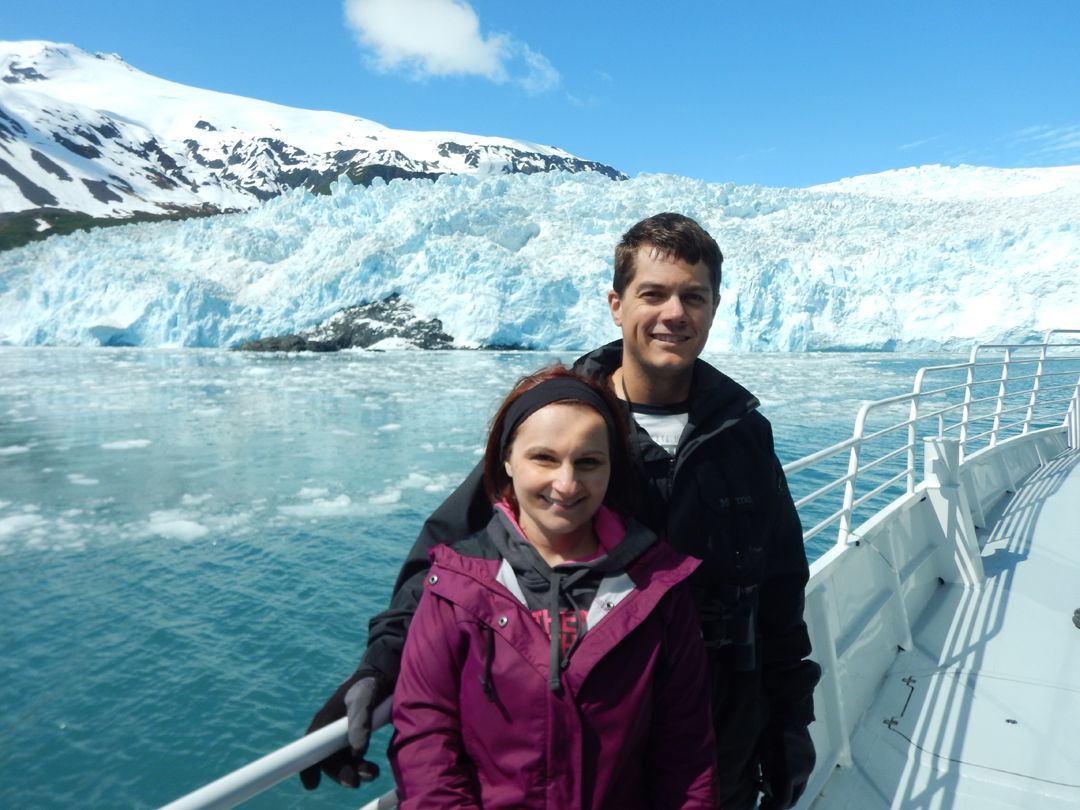 Lindsay Hayes and Daniel Hayes (Collect/ PA Real Life)
Lindsay said: "At the beginning I felt jealous and fearful in case this was the beginning of the end of my marriage.
"My self-esteem wasn't particularly high back then, so it was really difficult for me to process.
"Once you introduce the possibility of opening up the relationship, in some ways there's no going back because you can't 'unknow' something."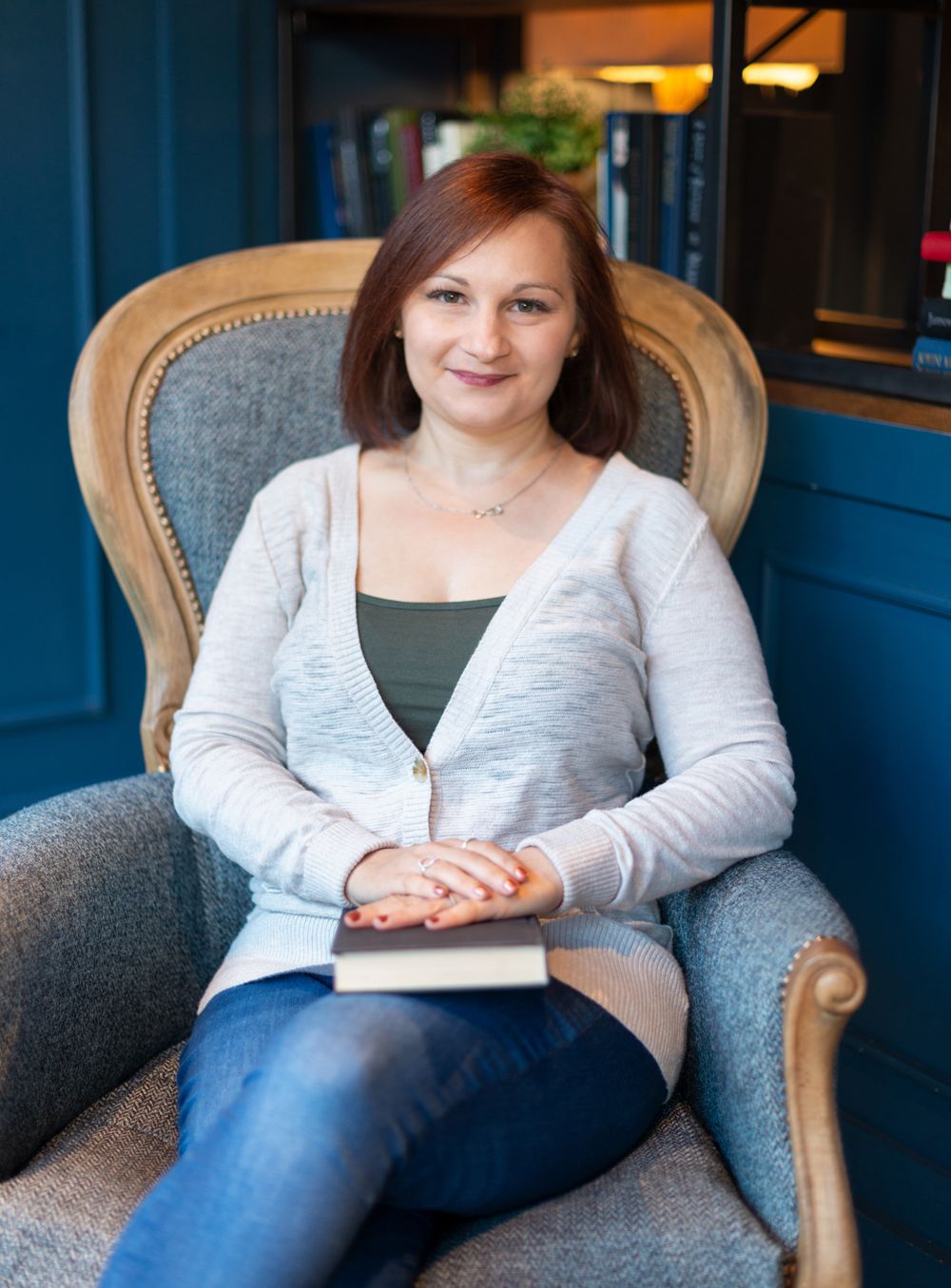 Lindsay Hayes (PA Real Life/ Kristof Turi/kristofturi.com)
She continued: "We found a counselor who wouldn't push us into anything or moralize. I'd never had a moral issue with open relationships before, but all of a sudden it was my marriage, which made it more difficult!"
With the counselor's help, six months after he first admitted his feelings, Daniel officially started dating Sally – but sex was strictly off the cards.
Lindsay said: "Daniel started going on dates with Sally every few weeks, but we agreed there wouldn't be any intimacy to start off with. We took baby steps at the beginning so I could get my head around everything.
"Whenever he went out on a date, I had to make a conscious effort to manage my feelings," she continued.
"Early on I would stew over the little things. If he was out a bit late or spending a lot of time with her, I'd be like, 'Hey don't you like me?' So that was difficult.
"But I always made sure I had an activity lined up or had arranged to see my girlfriends."
You can love as many people as you want. https://t.co/LqmEE03abG Relationship coaching for ethically non-monogamous… https://t.co/07wkLQQP27

— MoreToLove (@MoreToLove) 1570135805.0
As Lindsay slowly accepted that her husband was seeing another woman, her own desire to have more than one man in her life was awoken.
So, after Daniel and Sally had been dating for a year – having agreed six months in that she was comfortable with them having safe sex – Lindsay started a new relationship of her own…with Sally's husband Richard.
"It was a bit strange dating Sally's husband and, at first, I was afraid to rock the boat," she said.
"But we started spending one-on-one time together and it just developed from there," she said.
"All four of us were very honest with each other and everyone knew what was going on.
"Once I was also dating someone, I had this big realization of, 'Oh, I can have feelings for two people and it's fine. I still love my husband but I'm enjoying dating this new person.'"
Issues with jealousy? More to Love coaching HELPS polyamorous and ethically non-monogamous relationships thrive.… https://t.co/qSqhYjTadu

— MoreToLove (@MoreToLove) 1569789905.0
Although everyone involved was comfortable with the extramarital relationships, a set of strict rules were put in place.
"Communication between couples was key and safe sex practices were a must," Lindsay said.
"If Daniel and Sally were at my house, I'd let them know that I would be home at a certain time, to make it clear they should be dressed by that point."
More to Love offers ethically non-monogamous and alternative-relationship friendly coaching.… https://t.co/lp3YOHk1PR

— MoreToLove (@MoreToLove) 1569184804.0
She laughed: "It's like it's fine for us all to hang out but just 'put your clothes back on first.'"
But Lindsay and Daniel's respective relationships with Sally and Richard ended abruptly when work forced the couple to move away.
Shattered by the split, they then faced helping each other through their extramarital breakups.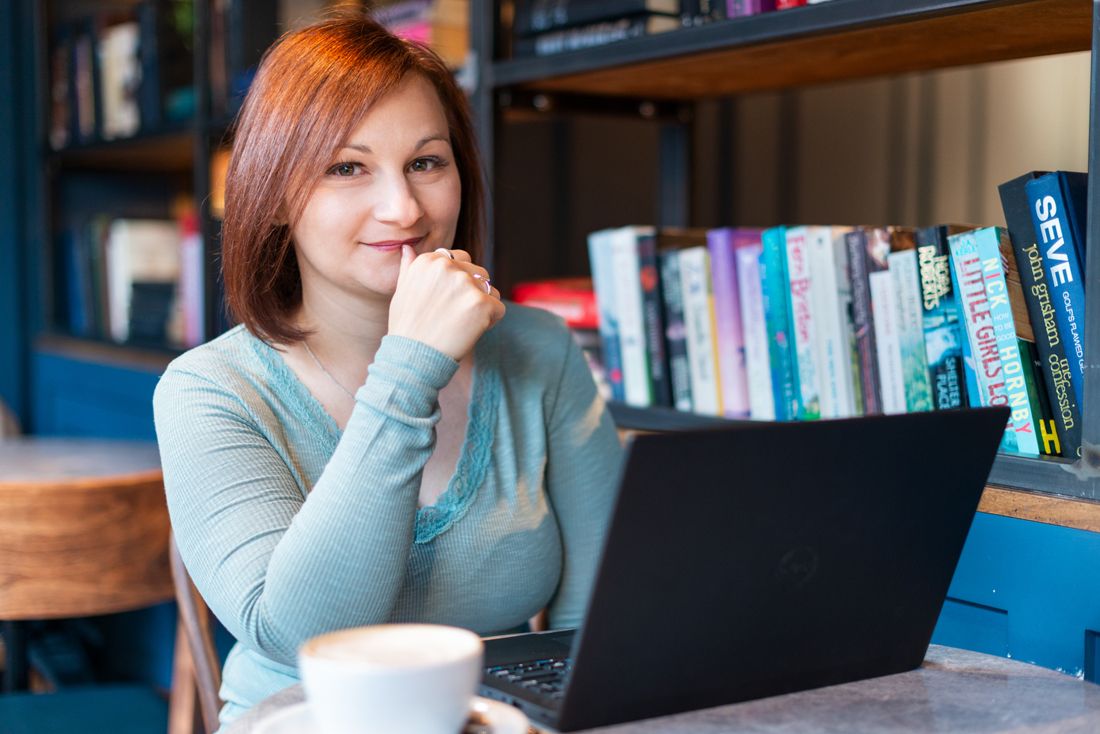 Lindsay Hayes (PA Real Life/ Kristof Turi kristofturi.com)
Daniel said: "I'd had breakups before, but this one was completely different because I still had an emotional support system from Lindsay.
"It was very hard, but we had each other, and we supported each other in a similar way to how you support a spouse who's grieving or going through a traumatic event. "
Still, it was an emotional drain on the couple, who decided to remain monogamous for a while and to concentrate on each other.
But, unwilling to let Sally go for good, Daniel rekindled the relationship – and the couple now enjoy a long-distance romance – with the full blessing of Lindsay.
"Lindsay is happy for me to be back with Sally," Daniel said. "I see Sally around once every five weeks for a long weekend. We usually go and enjoy an activity together like skiing.
"Sally and I just click. With Sally, I get to be a little bit silly, and we've got a very similar sense of humor. She gets my jokes when I don't think many others would."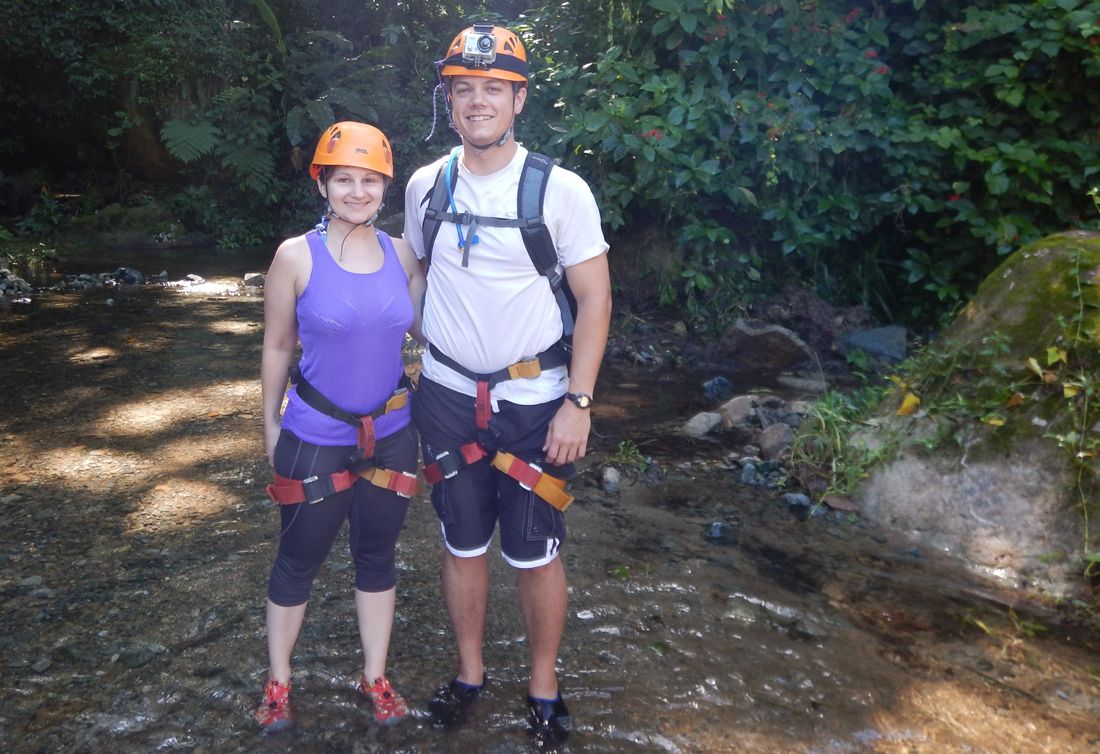 Lindsay Hayes and Daniel Hayes (Collect/ PA Real Life)
He continued: "I have a very different relationship with her than I do with Lindsay. For me, Lindsay is very good at bolstering my self-confidence, making me feel good about myself, and helping me think things through logically."
While Daniel reconciled with Sally, Lindsay decided to look for a new polyamorous love interest, rather than getting back together with Richard.
"I honestly had no idea how to date. Online dating was very new, and intimidating," Lindsay said.
"I tried Tinder, but I didn't love it. I ended up sticking with OkCupid, because it's done a good job of creating a friendly space for non-monogamous users," Lindsay added.
"It makes it so much less awkward. There's so much discussion online about when you should tell someone you're non-monogamous. If you tell them too early then you scare them off and if you tell them too late, they feel misled, so it is difficult.
"I eventually met a man who is also in an open marriage. He's been married for quite some time. I've met his wife and we've even taken his dog for a walk together."
One of the greatest benefits of ethical non-monogamy is learning about others as you grow closer to them.… https://t.co/g8AwxFLInH

— MoreToLove (@MoreToLove) 1569012004.0
She added: "It gets surprisingly mundane once you get past the whole dating two people at once thing."
Meanwhile, Daniel is pleased that Lindsay has found another man, who he thinks is quite like him.
"He's a really nice bloke, I've met him a handful of times. We're both quite geeky, work in IT, and are both into astronomy – it turns out Lindsay has a type," he laughed.
https://t.co/AYkneZvhIq

— MoreToLove (@MoreToLove) 1567371905.0
"In this scenario, you want your partner to find someone they emotionally connected with," he said.
"Lindsay's boyfriend supports her and brings out the best in her."
Lindsay and Daniel have now perfected the art of juggling two relationships and say that dating other people has also proved positive for their sex life together.
Lindsay said: "Our sex life is like it was before and, if anything, better. It's new and exciting to date other people and you can bring that excitement home."
But when it comes to what they get up to with their other partners, it's on a strictly need-to-know basis.
She explained: "We don't tell each other what we've been up to in the bedroom with our other partners. But, having said that, if Daniel did ask me for any details I'd tell him, and vice versa."
More to Love- ethically non-monogamous and alternative-relationship friendly coaching. @MORETOLOVE.CO #polyamorous… https://t.co/M4iInRpowl

— MoreToLove (@MoreToLove) 1567026065.0
Lindsay added: "It's about knowing as much as you need or want to know."
And even though Daniel and Lindsay are completely comfortable with the open dynamic of their relationship they are yet to inform their parents.
"We've not actually told our family yet," Lindsay said. "I'm staying in Edinburgh until later in October, as it's a city I've always loved and I have clients here, but when I go back home we will tell our family and our parents."
"I'm not worried because I'm very lucky to have supportive parents. They're a little old-fashioned, but there's no doubt about their unconditional love," she added.
"It might take a little adjustment, but I'm genuinely not afraid of that conversation."
Difficult conversations have become an area of expertise for Lindsay, who in 2018 decided to capitalize on her experience of open marriage by becoming a relationship coach, specializing in polyamory.
More to Love- ethically non-monogamous and alternative-relationship friendly coaching. @MORETOLOVE.CO #polyamorous… https://t.co/0jTTeK9ZFh

— MoreToLove (@MoreToLove) 1563978633.0
"I started flirting with the idea of becoming an entrepreneur, so I got a life coaching qualification," she said, adding that her practice, More To Love, concentrates on helping couples who are curious about having open relationships.
"I have clients in both UK and America. Most of them, like me, have been in a monogamous relationship and now want to try and transition it to non-monogamous.
"I'm not there to convince them to be polyamorous. I'm there to guide them while they figure out what they want the relationship to look like."
She added: "Polyamory is a word that people might have read about, but when it comes to actually doing it it's a different story. It's my job to guide them through the decision-making process about whether to open their relationship or not."
For couples who decide polyamory is for them, jealousy is one of the biggest stumbling blocks.
"Jealousy is the absolute biggest hurdle faced by most couples," Lindsay said.
Psychologists form task force to promote polyamory education, research, & training. https://t.co/KoblBC4K0o . . .… https://t.co/Q63l9me6kJ

— MoreToLove (@MoreToLove) 1563734703.0
"Speaking from personal experience, communication is essential to making an open relationship work," she explained.
"Always taking time to sit down and discuss something you've not experienced before is so important."
Now Lindsay hopes that if more people are open about having a polyamorous relationship, there will be less stigma surrounding the concept.
More to Love- ethically non-monogamous and alternative-relationship friendly coaching. @ https://t.co/LqmEE03abG… https://t.co/UFFFjf7Ev3

— MoreToLove (@MoreToLove) 1563373507.0
She said: "If we normalize it as just another way of having a relationship, then acceptance will grow."
And while no match is ever perfect, Lindsay firmly believes that by becoming polyamorous she and Daniel have created the best version of their relationship.
"I don't think fairytale marriages exist. In terms of happily-ever-after, a few days later you're still going to be arguing about who takes out the trash," she said. "For me, this honestly now is my happily-ever-after."
Lindsay's guide to maintaining a happy polyamorous marriage:
Communicate with your partner and be open about your feelings
Always be honest with your partner
Coordinate calendars and make time for each other
Move the polyamorous relationship at a speed to suit the least comfortable person
Manage expectations e.g. Say you will be home around 10pm, not on the dot, so your partner does not wait up and 'stew'
Keep on top of jealousy
Let the freedom to make up your own guidelines empower you
Be self-aware and have emotional maturity
Always check in with how the other person is feeling
Keep the balance between partners as equal as possible
Agreeing with his wife's sentiments, Daniel insists that something just 'clicked' when they moved from a monogamous to polyamorous marriage.
Daniel said: "I think once we tried opening the relationship up a lot of things just started to make sense. Given the choice, I think both Lindsay and I would choose all of this again.
"If Lindsay ever said, 'I can't do this anymore I've been faking it this whole time,' I would go back to a traditional marriage – and she'd do the same for me."
You can find out about Lindsay's coaching practice at www.moretolove.co
Sally and Richard are fake names so as to protect their identities*