A principal for a Connecticut middle school was arrested after a fight in a parking lot.
Kris Szabo, principal at Coleytown Middle School in Westport, Connecticut was arrested on November 27 after police responded to reports of an assault in a parking lot.
---
Witnesses told police, Szabo got into a confrontation with an older man who told her not to park in a no-parking zone. It is reported that she struck the 71-year-old man three to four times with an open hand.
Many online couldn't believe this story.

Facebook.com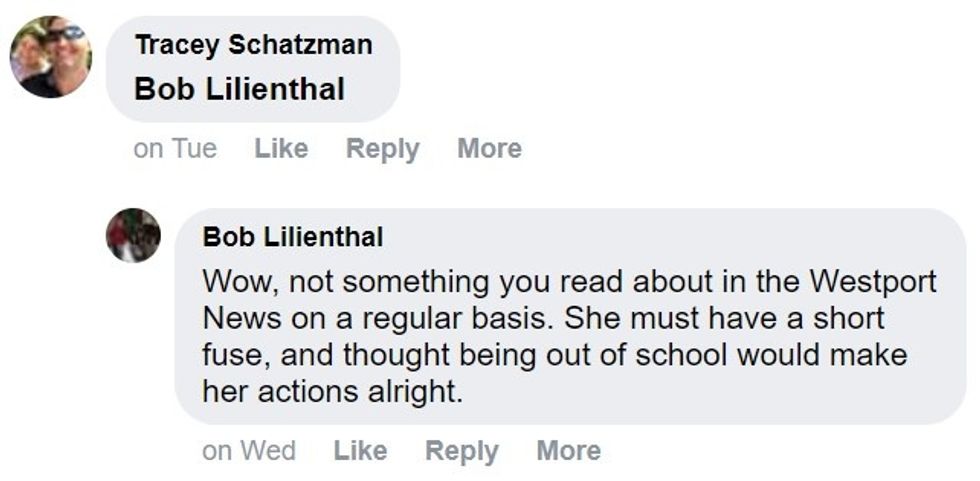 Facebook.com

Facebook.com
Others implied it would have been better for the man to mind his own business.
Facebook.com

Facebook.com
After her arrest, Szabo was placed on administrative leave by the district, as officials look into the incident.

Bedford Middle School Principal, Adam Rosen addressed parents in an email saying:
"Please know that the safety of our students remains our top priority as we address any concerns in our school."
Szabo has been with the district for 15 years, and was working at Bedford while Coleytown was renovated.
However, this isn't the first time Szabo has been under investigation. The principal and Coleytown Middle School have been the focus of a federal investigation after failing to address concerns of rampant bullying.
Complaints brought up bullying as a serious concern for the school as alleged incidents brought up sexual and racial discrimination that were not addressed by school officials.
Despite everything reported, some have defended Szabo's actions.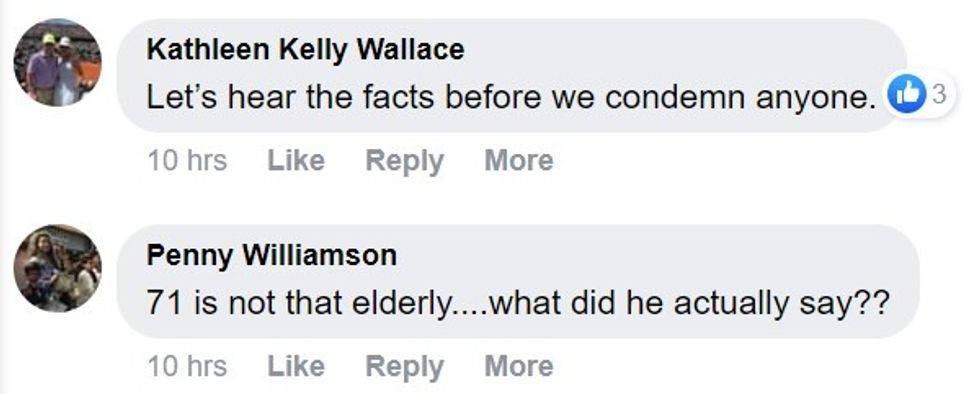 Facebook.com / 2

Facebook.com
District officials say this incident is still under investigation.

Szabo has been charged with a second-degree breach of peace and is out on a $500 bond. She is due back in court later this month.
This hasn't been the best year for school principals in the news. Earlier this year, a Florida principal lost his job after stating he had to be "politically neutral" about the Holocaust because "not everyone believes" it happened.
More recently, a principal came under fire for refusing to let an 8-year-old girl take her school photo because of her hair style. The backlash helped to highlight the discriminatory practices schools have when it comes to natural hairstyles.