It's always a bummer when you're hungry and stuck somewhere you're not allowed to eat.
So when someone comes up with a solution, to eat undetected, does that make them a genius or a hero?
The internet agrees that the answer is "both".
---
This past week, a nine-year-old student, whose name has not been disclosed, watched a YouTube video of back-to-school pranks and came across one she really wanted to try: filling Chapstick tubes with cheese.
The fourth grader's mother, Valerie Schremp Hahn, is a reporter for the St. Louis Post-Dispatch. When she posted a picture of her daughter's creation on Twitter, the nine-year-old's genius quickly spread across the internet.
My 9-year-old daughter has taken an old lip balm tube and filled it with cheese so she can eat it in class. https://t.co/YEAqZx2wnr

— Valerie Schremp Hahn 📰 (@Valerie Schremp Hahn 📰) 1568764079.0
The idea originated from a video on the YouTube channel, Troom Troom, that focused on back-to-school pranks and hacks, including sneaking food into the classroom.
In the video, Troom Troom suggested using an empty glue stick container and filling it with sliced cheese. When Schremp Hahn's daughter didn't find any of those lying around the house, she used the next best option.
Of the process, the girl said:
"I just found that, cleaned it out with some soap, and started filling it with cheese."
Carrying the small snack in the Chapstick containers worked like a charm. Until the fourth-grader filled her friends in, none of them caught on.
Her teacher also admitted to the girl's mother later that she never noticed anything suspicious, but found the hack to be hilarious. The principal was similarly impressed and planned on giving the girl a shout-out in the next school newsletter for her creativity.
The girl confided:
"You can lick it and no one will know."
When Valerie Schremp Hahn posted her tweet of her daughter's clever invention, she never expected the attention the classroom hack would get.
Schremp Hahn said:
"I was kind of surprised it took off, but people like cheese so, you know, maybe I shouldn't be surprised."
The folks on Twitter have been so impressed with the girl's inventiveness, calling her a genius, an innovator, and just plain hilarious.
@valeriehahn Further confirmation that the future is female.

— Tiffany Adamson (@Tiffany Adamson) 1568780602.0
@valeriehahn Some stories give you hope for he future. This is one of those stories.

— KK Lena (@KK Lena) 1568805842.0
@valeriehahn Snack MacGyver

— MarkLindsay MDPhD (@MarkLindsay MDPhD) 1568815367.0
@valeriehahn @larsloving Patent that shit before Kr@ft sees it.

— Mask *maskemoji* (@Mask *maskemoji*) 1568807943.0
People sure do love their cheese!

Inventions like this just give them one more way to carry it around.
You don't have to wait for your lip balm to run out to try it though. The Barbie Make Your Own Layered Lip Balm Kitis available here.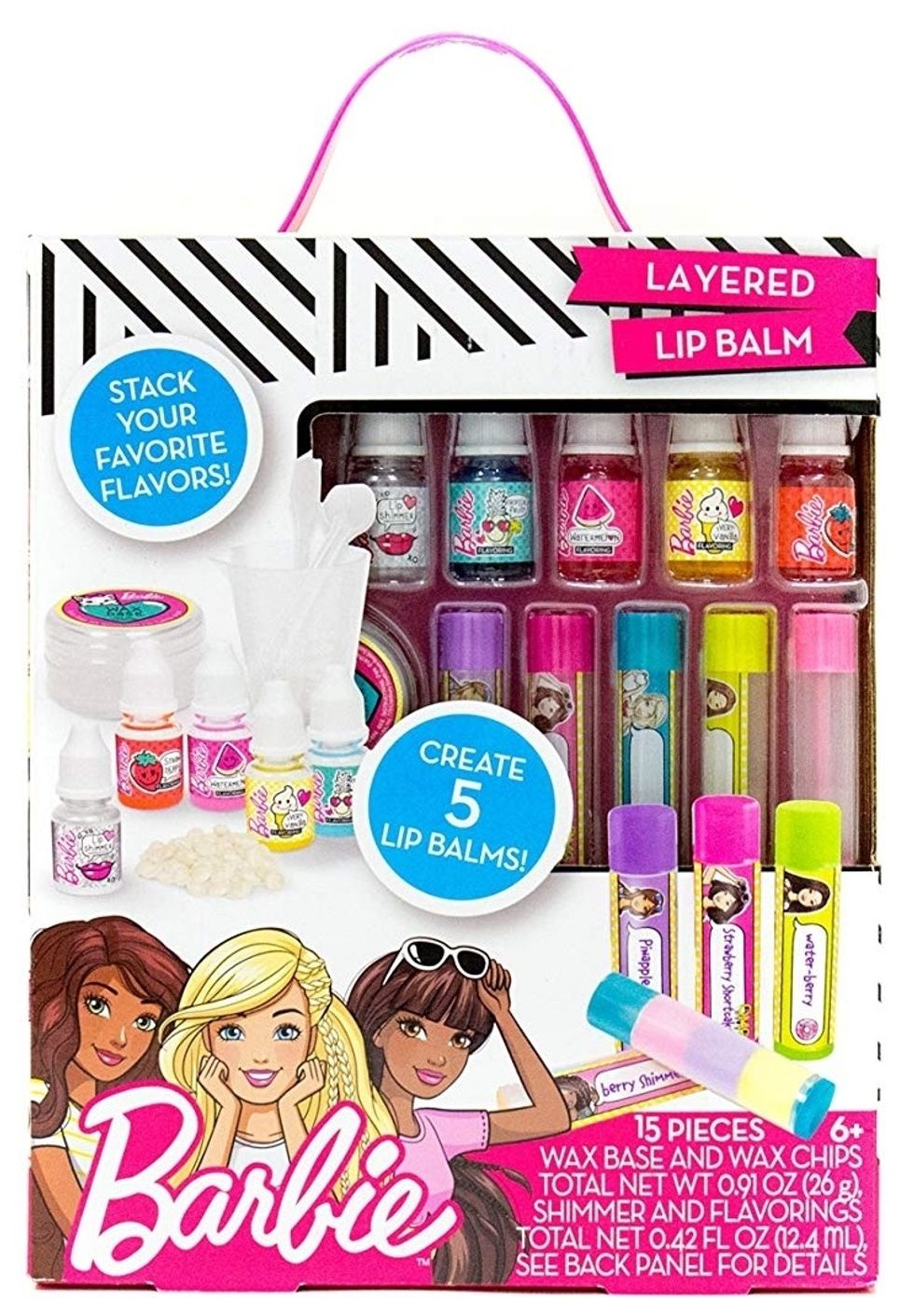 Amazon
*****
Listen to the first season of George Takei's podcast, 'Oh Myyy Pod!' where we explore the racially charged videos that have taken the internet by storm.
Be sure to subscribe here and never miss an episode.