In a rare interview outside of Fox News, Donald Trump Jr., the eldest son of President Donald Trump, was on CBS This Morning on Tuesday.
Promoting his new book titled and designed to pander to his father's support base, he went off on a tangent about trans athletes.
---
The awkward moment came toward the end of the interview when co-host Tony Dokoupil asked Trump if he is:
"interested in any kind of healing rhetoric that might bring the country closer together?"
Trump started to defend his book saying that he could have taken things "a lot further" but opted not to, adding:
"I think we're actually all pretty live and let live. So is my father. But today, you know, it's sort of the 'woke' goalposts. They keep moving."
That's when he launched into his anti-trans rant, saying:
"The example I use in the book is obviously as it relates to, you know, trans women in sports. Identify how you want. I think it's wonderful. I don't care."
"When you start saying, 'Okay, I'm a man. I've become a woman. I'm now winning national championships, setting weightlifting world records,' you know, displacing women who've worked their entire lives to get to a point in their careers. I think it's wrong."
"And that's the point. The goalposts never stop moving."
Clearly uncomfortable with Trump's rhetoric, co-host Gayle King tried to steer the conversation back to the question at hand during Trump's rant, but sort of gave up as he bulldozed over her.
Finally, co-host Anthony Mason was able to interject and pivot away by asking:
"Are you interested in running for political office?"
Trump bit, responding:
"I'm interested in winning 2020 for my father right now. We'll worry about everything else later."
The awkward moment quickly caught the attention of Twitter, who slammed Trump for his transphobic rhetoric.
CBS This Morning was also criticized for not pushing back at Trump's claims.
And for even allowing him on the show in the first place knowing full well what he was likely to say.

But, let's be honest.
It's probably not the last time we'll see Trump on networks other than Fox News, especially as the 2020 election kicks into full gear.
Giphy
You can watch the full CBS This Morning interview below:
The Donald Trump Jr. parody book Figgered: My Dad Is Bigger Than Your Dad is available here.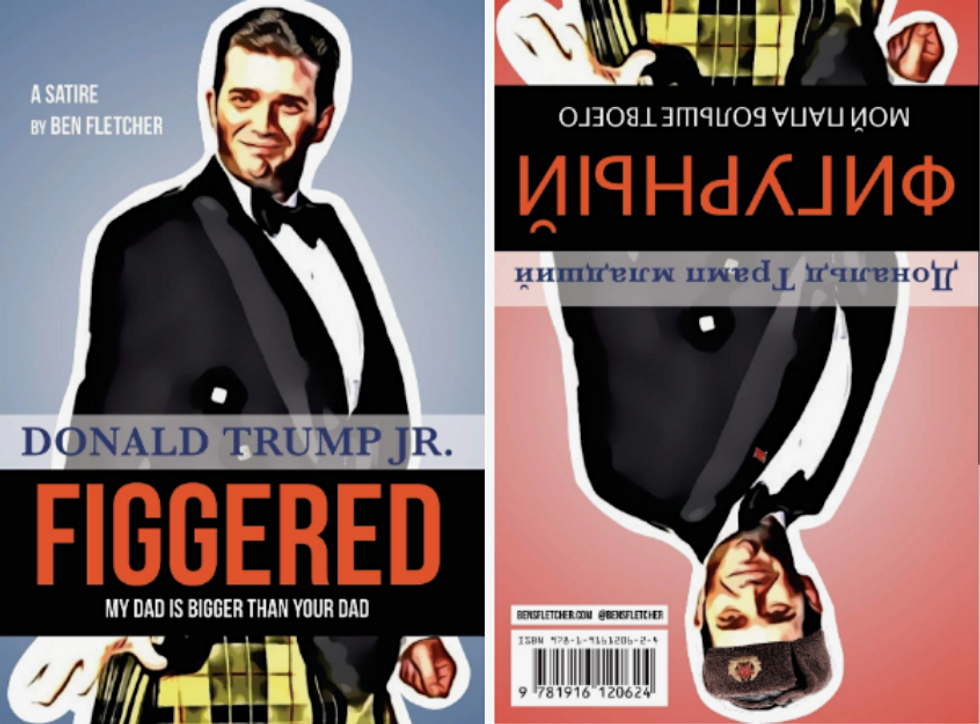 Amazon