Barbie doll collectors experienced a wake-up call over the revelation that the iconic Mattel toy had a legitimate identity after a photo was posted on Twitter commemorating National Siblings Day.
Suddenly, everyone's favorite plastic doll that inspired many facelifts became more of a person with news of her full name.
---
Ladies and gentlemen, introducing: The Roberts Sisters!

Happy #SiblingsDay, from the Roberts sisters! 💕 https://t.co/T36XEvcPSC

— Barbie (@Barbie)1523394009.0
Wait, what? Barbie is Ms. Roberts as well? Who knew? Apparently, it's common knowledge.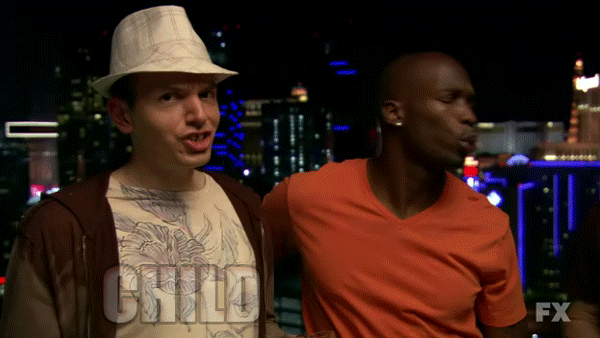 How could you not know?!
Others would disagree that Barbie had a surname at all since it's nowhere to be found on the toy's packaging.

@BuzzFeed I never knew! I got my first Barbie in 1960 and my Mom collected Barbies! This is not common knowledge.

— Beth G (@Beth G)1524353249.0
It was a shocker for many fans.
@Barbie Roberts???!!??? https://t.co/1d2qqgaqgg

— Troy McClure (@Troy McClure)1523649260.0
But for those who've collected the dolls for years, they weren't privy to the fact that there was an extension to her name at all. It was jarring.
@Barbie Barbie, you got a last name? https://t.co/wGRyKFYuLd

— BreRose 🌙 (@BreRose 🌙)1523464840.0
True fans would know better if they've seen a Barbie movie.
@BuzzFeed people who don't know this are fake fans, they even say her full name in a movie

— sophia colavecchia (@sophia colavecchia)1524352874.0
Dropping the last name cemented the fashion doll's place in pop culture for decades. If Madonna and Cher could do it, then Barbie - whom Mattel Inc. launched in 1959 - was a single-moniker pioneer.
But there was another bombshell revelation. Barbie had a middle name as well! How much of a Barbie fan are you?

@BuzzFeed The real question is do they know her MIDDLE name???? 🤔

— Queen B (@Queen B)1524341810.0
Prepare to be woke.

@BuzzFeed I thought everyone knew Barbie was named Barbara Millicent Roberts ? Well then

— Zu (@Zu)1524346704.0
@Barbie Barbara Millicent Roberts — get with it people!

— Lillee Jean (@Lillee Jean)1523468332.0
Some people didn't clue in to the fact that Barbie is a common nickname for Barbara.
@BuzzFeed I didn't even know Barbie was short for Barbara nvm that she has a last name 🙄🤔😮

— steddyness (@steddyness)1524344153.0
Minds were blown and shattered this fan's innocence over the news.

@BuzzFeed I'm not convinced Barbie n her siblings have the same parents and I'm appalled my whole childhood has bee… https://t.co/kST5WXRX6S

— Spicy Caribbean Vegan (@Spicy Caribbean Vegan)1524340650.0
There's always one person who undermines hysteria. Let's get real.
@BuzzFeed #Barbie's last name is "Doll"

— Cindy J. Lau-Evans (@Cindy J. Lau-Evans)1524341065.0
@BuzzFeed WTH I DIDNT EVEN KNOW AND I HAD LIKE FIVE MILLION OF THEM

— Hayden (@Hayden)1524340456.0
But this is high stakes.
Barbie's last name was always Roberts, I am disapointed in the ignorance of people, THIS IS WHAT THEY SHOULD BE TEA… https://t.co/GFumTbJXb7

— 👻VEGA IS A SPOOKY GIRL👻 (@👻VEGA IS A SPOOKY GIRL👻)1524218317.0
Let's not even go here. Because knowing about Ken "Carson" would just be overkill.
.@Barbie has a last name, and it's not the same as Ken's. https://t.co/YIaDwig2VH https://t.co/m5Hc5sVy0Y

— InStyle (@InStyle)1524326402.0