Congressman Steve King (R-IA), famous for questioning why White supremacy and rape/incest are bad, shared a video of himself drinking from a toilet to own the libs.
King visited a border detention center amid reports that detainees were forced to drink from the toilet.
---
He repeated the Republican talking point that the units were, in fact, toilets with adjacent, sanitary sinks, which he demonstrated by drinking from the sink atop the bowl.
He didn't address the sworn testimony from Congress members and detainees alike who said the sinks in their units were broken and they were told to drink from the toilet anyway.
King shared the video of him drinking from the toilet on Wednesday, after an MSNBC reporter Maura Barrett reported his anecdote of doing so.
Hello Maura: Thank you for covering my town hall, attended by 103 people, in Eagle Grove today. I hope you will inc… https://t.co/Rd16Cvk0MQ

— Steve King (@Steve King)1567632655.0
He called out Congresswoman Alexandria Ocasio-Cortez (D-NY), whose sworn testimony in a House Oversight Committee hearing mentioned the broken toilets.
She was quick to clap back.
There is a genre of videos where GOP House members - who clearly didn't read sworn testimony that detention sinks w… https://t.co/52uqvae8GU

— Alexandria Ocasio-Cortez (@Alexandria Ocasio-Cortez)1567645251.0
Sorry, Steve.
Giphy
Republicans insist that the testimonies and documentation of broken toilets in overwhelmed border facilities were false, but people are rallying to AOC's side.
@AOC Grandma what was 2019 like? me: We were held hostage by a party obsessed with guns that was led by a demented… https://t.co/iY6SJRPZpy

— Bre 🏳️‍🌈💖💜💙 (@Bre 🏳️‍🌈💖💜💙)1567646344.0
@AOC Big deal Steve - one sink. Drink out of all of them.

— Dale Allen Pommer (@Dale Allen Pommer)1567665678.0
@AOC After listening to some of them speak, I have grave doubts about their ABILITY to read.

— Time for a Dynamic Change (@Time for a Dynamic Change)1567677162.0
And King was roundly roasted.
@AOC Steve king has been longing for the day he got to visit a concentration camp on camera

— Joe Kassabian (@Joe Kassabian)1567647707.0
@AOC I just assumed King always drinks from a 🚽, his master lets him out to pee and poop and he has no capacity for abstract thought.

— Bombers Forever (@Bombers Forever)1567670964.0
@SteveKingIA Sir THANK YOU for ur leadership on toilet drinking but mostly for FIGHTING for INCEST. If Ms. "Ocasio-… https://t.co/SdOYEfsSvO

— Tommy Vietor (@Tommy Vietor)1567635780.0
@SteveKingIA @AOC Ummmm.. Stevie boy: the women were told to drink from the bowl because the drinking fountain part WASN'T WORKING.

— Dan Sloan 🇺🇸🏳️‍🌈🏳️‍🌈🏳️‍🌈🏳️‍🌈🏳️‍🌈🇨🇦 (@Dan Sloan 🇺🇸🏳️‍🌈🏳️‍🌈🏳️‍🌈🏳️‍🌈🏳️‍🌈🇨🇦)1567633201.0
@SteveKingIA @daveweigel @AOC Someone told Steve King it was a "whites-only" drinking fountain.

— Schrödinger's Trump: $775 per person per night (@Schrödinger's Trump: $775 per person per night)1567635135.0
Let's just hope Steve finds a bigger toilet for the BS he's spewing.
If you have a pet (or an Iowa Congressman) who likes to drink from the toilet, you can get this water dish, available here, to keep them from drinking from the other bowl.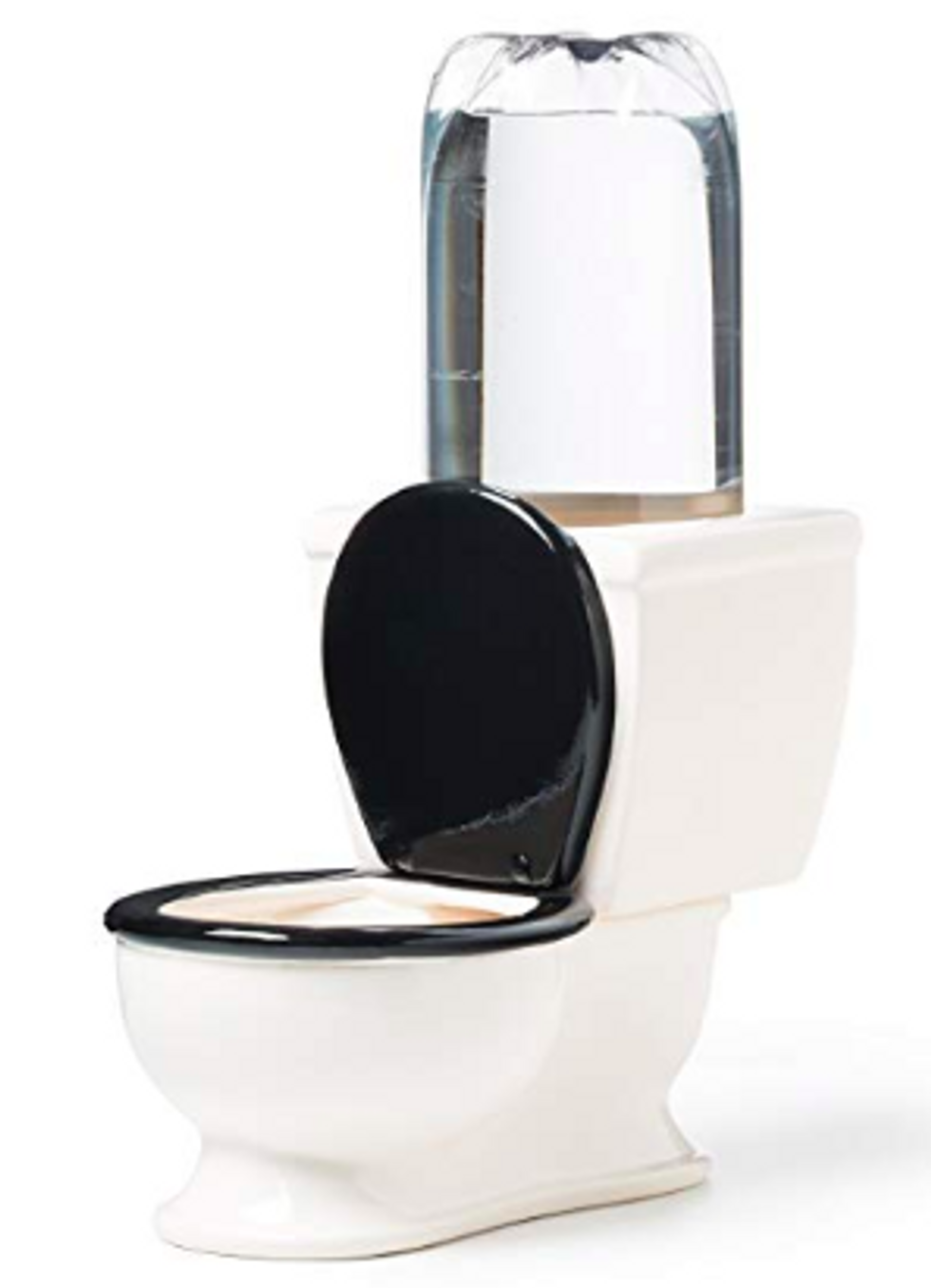 Amazon
*******

Listen to the first three episodes of George Takei's podcast, 'Oh Myyy Pod!', where we explore the racially charged videos that have taken the internet by storm.
Be sure to subscribe here and never miss an episode.