Some countries are cautiously loosening pandemic restrictions amidst concerns about the variant of the virus that caused a global health crisis.
But when Australia saw a record daily number of new virus-related cases this year on Saturday, much of the country has gone back to lockdown due to the lack of people observing health guidelines.
This has resulted in many citizens seeking new ways to pass the time—including practicing the bagpipes.
This woodwind instrument—especially when played by an amateur—can be relentless on the ears and as grating as the buzz from a chainsaw.
Lily Plummer, a self-ascribed "struggling year 12 student" in Australia, had enough of a bagpiper who was playing for eight days straight and she resorted to leaving a message for the musician that went viral online.

Plummer taped the "friendly" note to a fence in Petersham Park, which is located in Sydney, in the hopes it would catch the eye of the dedicated musician.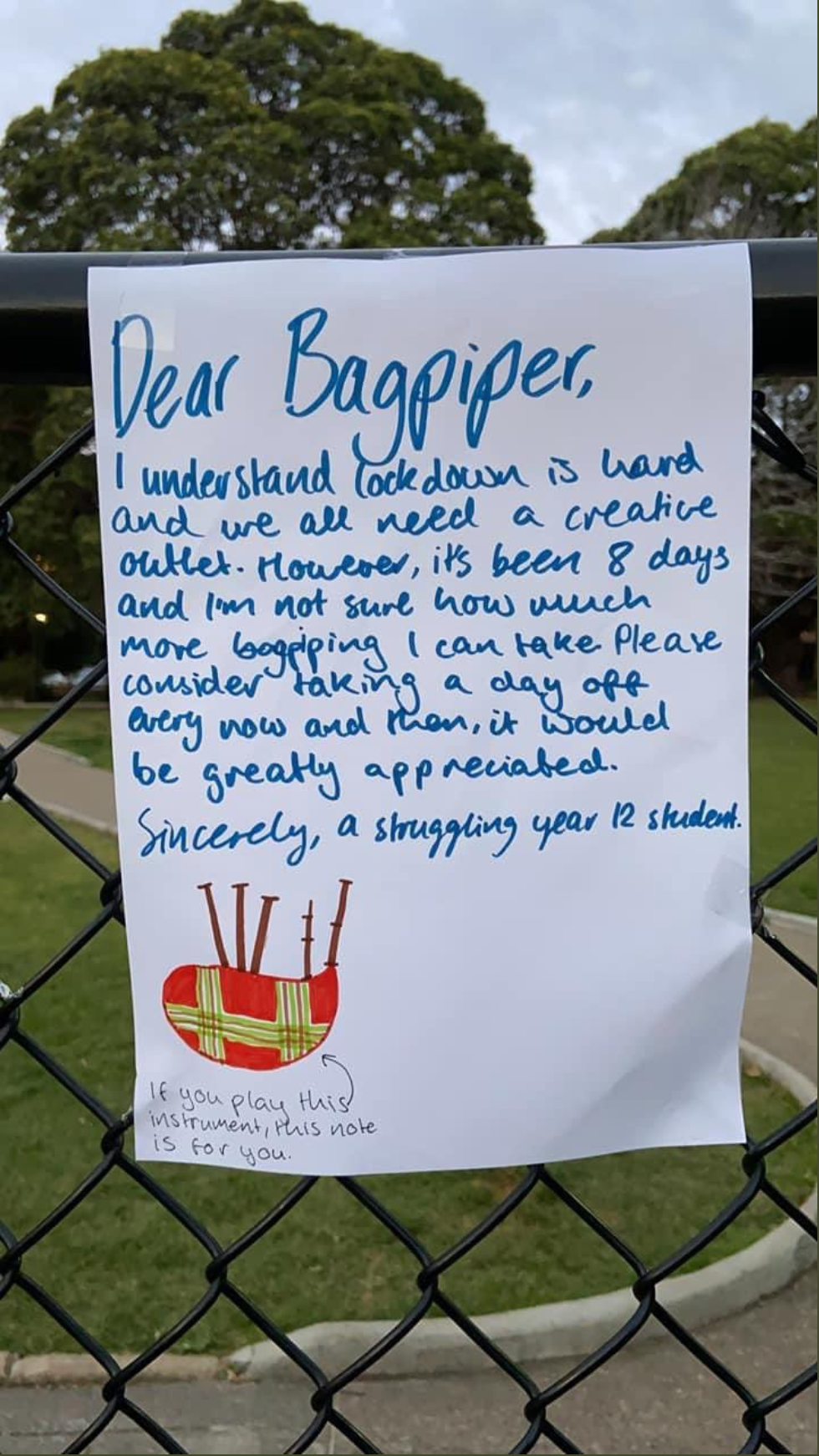 @caitlinchang/Twitter
"Dear Bagpiper, I understand lockdown is hard and we all need a creative outlet," wrote Plummer.
"However, it's been 8 days and I'm not sure how much more bagpiping I can take."
"Please consider taking a day off every now and then, it would be greatly appreciated."
She concluded the note, signing off with:

"Sincerely, a struggling Year 12 student."
For extra measure, Plummer even drew a picture of a bagpipe under her message, adding:
"If you play this instrument, this is for you."
Plummer's frustration is understandable, especially since bagpipes have been proven to be potentially dangerous by a recent study.

According to the obscure specialist magazine, Piper and Drummer, the research claimed bagpipes contributed to deafness, repetitive strain injury, and frequently led to alcoholism.
Editor Caitlin Chang discovered the photo of Plummer's note in a Facebook group and decided to post it on Twitter.
Many users related to Plummer's exasperation and began hating on the Highland pipes.

Even Plummer's mother happened to come across the photo and recognized that her daughter wrote it.
When a Scottish Twitter user said they didn't "understand the objection," Plummer explained she didn't mind bagpipes.
"The player is definitely a beginner and I understand they need to practice it's just hard in the middle of the day while I study for HSC!"
"No hate to bagpipes though!"
That didn't stop fans of bagpipes from defending their favorite instrument.
In an update to the story, it appears the elements intervened with Plummer's plot.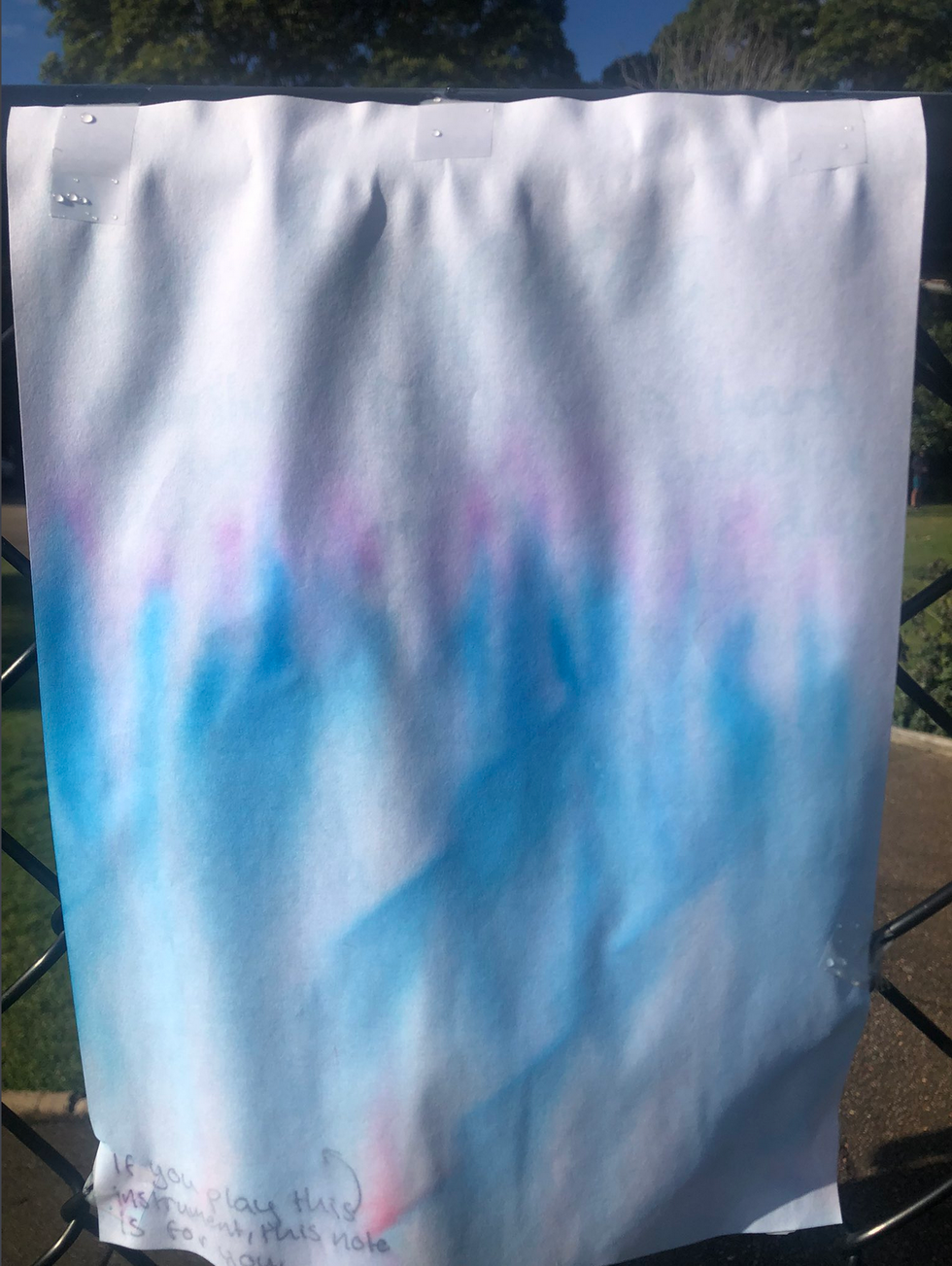 @caitlinchang/Twitter
Also, the bagpiper apparently never got the message before the note unexpectedly transformed into tie-dye art.
Plummer filmed the culprit piping away as usual in the park.

At least she tried.
Perhaps it's time for earplugs or a change of scenery.