We've all experienced at least one of those embarrassing incidents that was so awkward, it was practically soul-crushing.
But actor Adam Scott is here to provide us with a little comfort: what might have embarrassed and even haunted us, may have not phased the other person at all.
While appearing as a guest star on the podcast, "Pod Meets World Show," which covers episodes and supplemental information from the beloved TV show, "Boy Meets World," Adam Scott dropped a real doozy that he'd apparently been holding onto for 29 years.
You can watch the magical moment here:
At the end of Season Two, the actor was completing his short run on the show and taking part in the celebration of completing the season. But how he partook in the celebration was where Scott thought he went wrong.

Scott gestured to Rider Strong and explained:
"I don't know if you remember this, Rider. Literally, this has been tugging at me for 29 years."
"It was the season finale of season two. I was with Blake and Ethan. Rider, you were there with a different group of people."
"The scene ends. Everyone just erupts and starts cheering. End of the season, Blake and Ethan high-five and hug. They come up to me, high-five me, just cheering."
"And then Blake and Ethan go up to you, Rider, and they give you a high-five and hug you. And then after they do that, I'm like, 'Hey, congratulations, buddy.' And I give you a high-five, and I go in and hug you."
"And as I do that, you push me off and you give me this look like, 'Wait a second, who the f**k are you?' And then you run away."
The rest of the podcast cast was left gasping, with gaping mouths and covering their mouths, shocked.
Fortunately, Strong did not remember the encounter, to which Scott replied:
"I'm so glad you don't remember that, because to some extent, that means it wasn't a traumatic experience for you."
Scott had been worried that, as a 20-something-year-old, he might have overstepped boundaries with the teen actor.
The "Pod Meets World" podcast grew tremendously popular when the original cast announced that they would use the podcast to rewatch the episodes, offer their reactions from where they are now, and share memories of being on the set. The podcast regularly features guest actors and other team members who were involved in one or more episodes of the show.
This moment on Instagram has garnered nearly 8,000 likes by itself with '90s fans sharing their memories and laughs, especially of this unexpected moment with Adam Scott.
Some found the actors so much more relatable after this episode.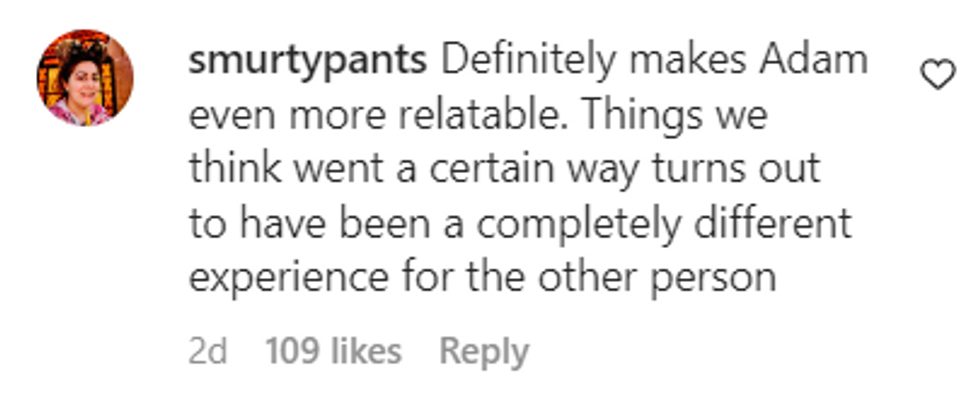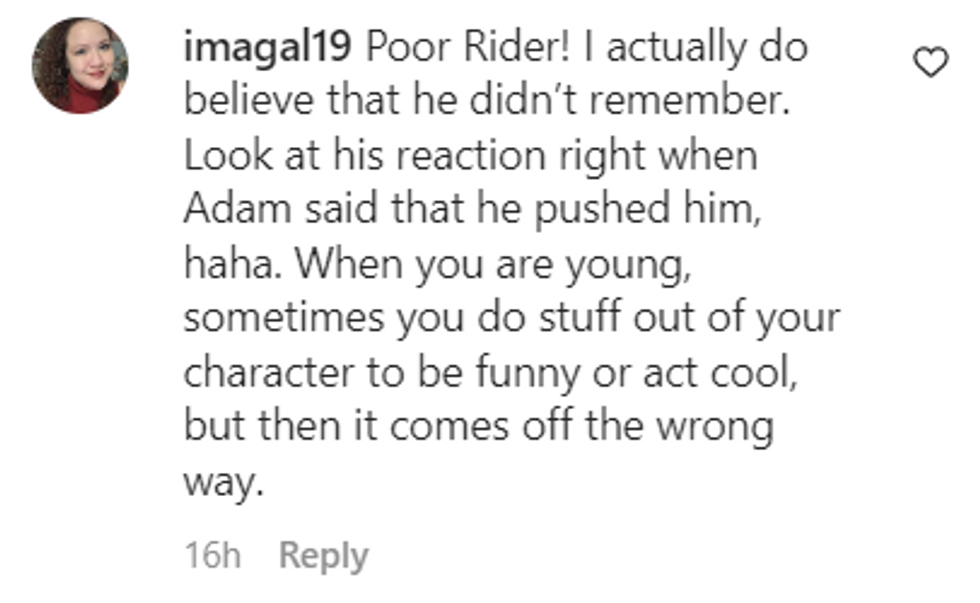 Others were simply cracking up over Scott's memory.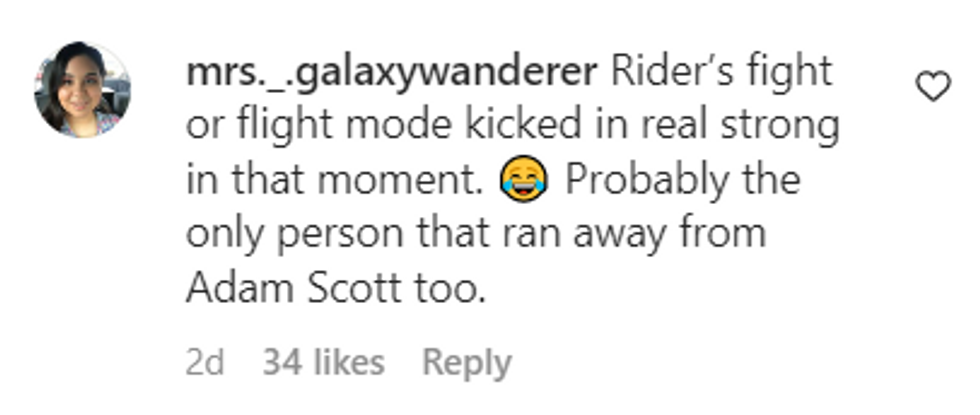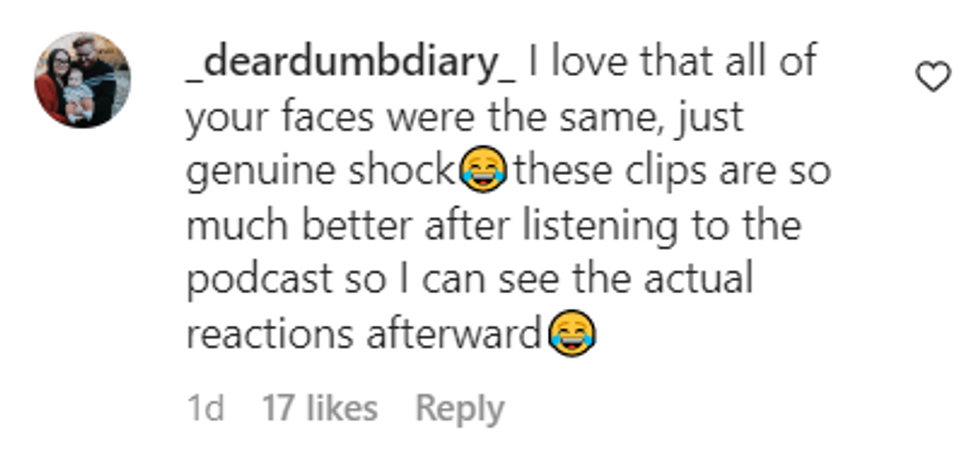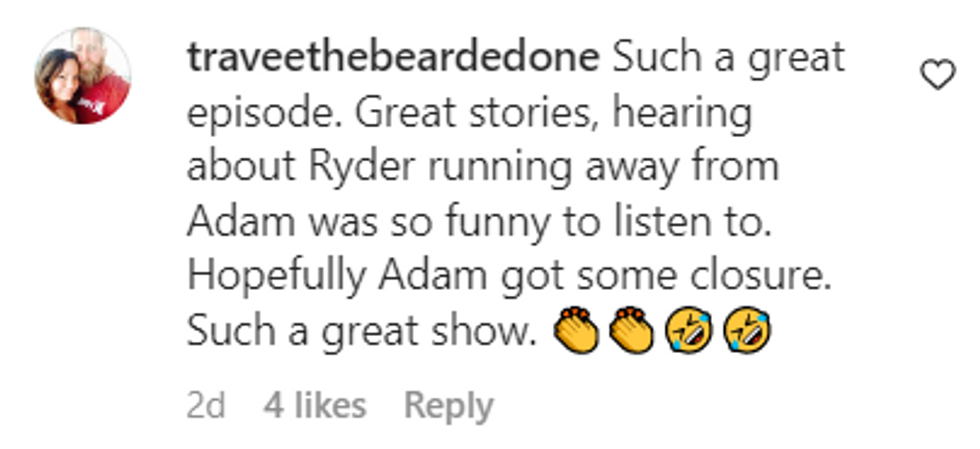 This is one of those confessions that viewers typically love, because it reminds us that even a big celebrity like Adam Scott is still a person experiencing very human things.

And to stress over an incident that lasted less than 30 seconds for the next 29 years?
Let's just say, we felt that.