From dismissing the threat it poses to appointing the woefully unequipped Vice President Pence to lead its response, President Donald Trump's preparations for the coronavirus outbreak in the United States has sparked concerns from Americans across the country.
Now, a photo from the White House of the "Coronavirus Taskforce" is exacerbating those concerns.
---
See if you can spot why.
In case you didn't notice...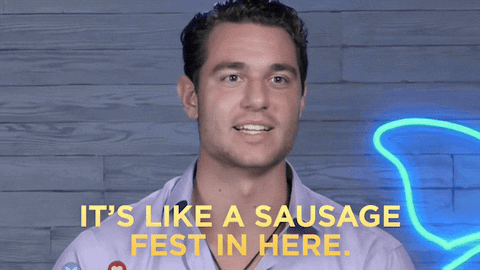 Giphy
Many had one simple question: where are the women?

If you're thinking the glaring omission is because the men in the room were the most equipped to handle the response, think again.
Among the so-called experts on the taskforce are Treasury Secretary Steve Mnuchin and National Economic Council Director Larry Kudlow, who have no experience in medicine or viral outbreaks.
Dr. Ben Carson—the innovative neurosurgeon inexplicably appointed as Housing and Urban Development Secretary—has longtime experience in the medical field, but not with pandemics and their containment.
There are tons of qualified women equipped to deal with this, as others pointed out.
Perhaps it's because Vice President Mike Pence is overly cautious to meet with women out of bizarre devotion to his wife, whom he affectionately calls "mother."

Whatever the reason, these appointments aren't leaving many reassured that the United States is prepared.