The internet is exploding with a flurry of reactions after photos of director Taika Waititi sharing a kiss with Rita Ora and Tessa Thompson after a party at Waititi's home in Sydney, Australia surfaced online.
You can see the images here:
It came out recently in celebrity news that singer-songwriter Rita Ora and Taika Waititi are in a relationship. They both have been working in Australia.
Ora is coaching on The Voice Australia, while Waititi has been directing the Marvel film Thor: Love and Thunder.
The question remains what the relationship is between Waititi, Ora and Thompson, however. Tessa Thompson is confirmed to be reviving her role as Valkyrie in the next Thor film, but how did the three become so close?
Regardless of the answer, the internet is definitely jealous.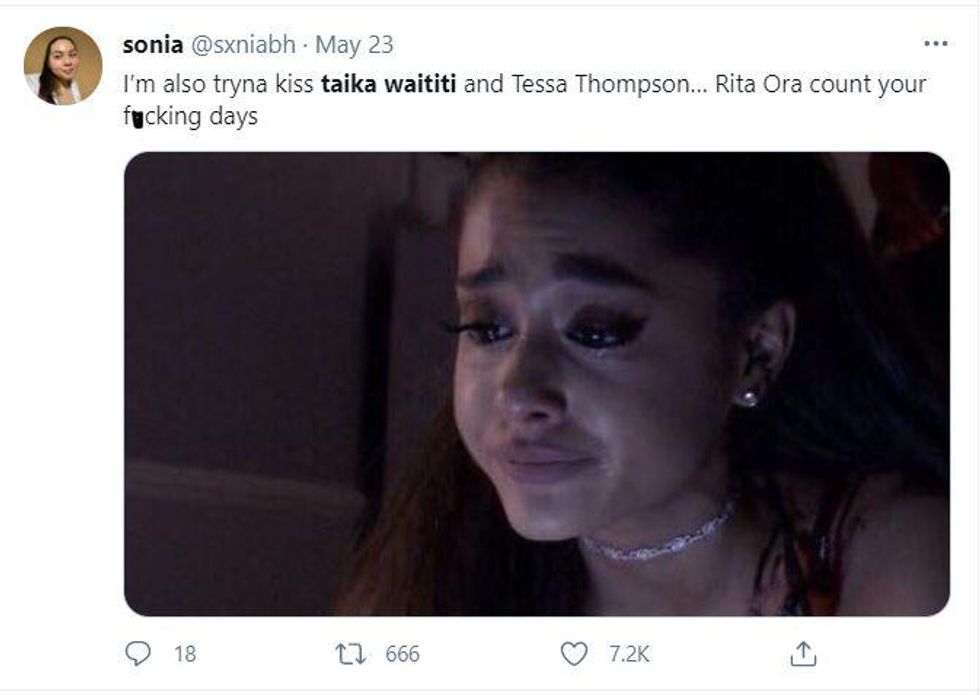 @sxniabh/Twitter
Some might not have heard the news, as it only came out in 2020, but Waititi and producer and filmmaker Chelsea Winstanley quietly separated in 2018.
It was also rumored Brie Larson and Tessa Thompson had a budding romance since their talk about "topping lesbians" at the ACE Comic Con.
This isn't the first time Waititi getting close to his costars caused a stir. Back in 2017, Mark Ruffalo shared a candid shot of Waititi napping with his Thor: Ragnorak costars Tom Hiddleston and Chris Hemsworth on Instagram.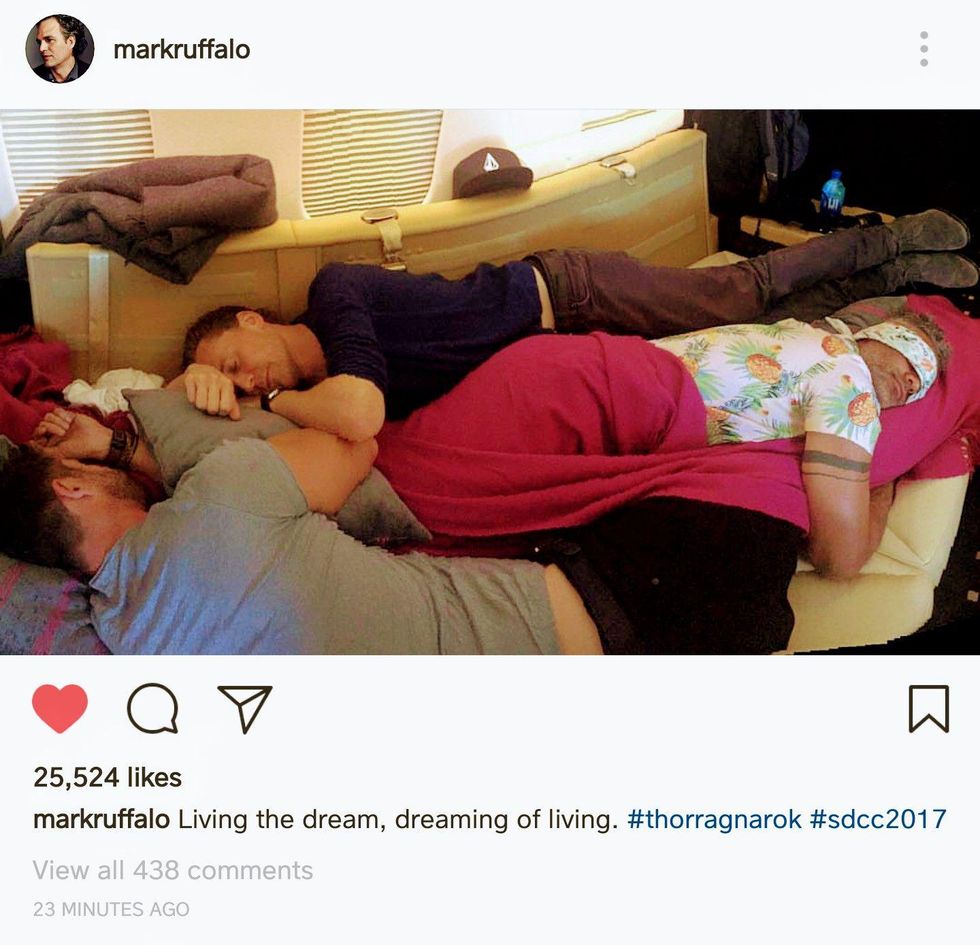 @markruffalo/Instagram
The movie awards next year will either be incredibly romantic or incredibly awkward.
Only time will tell.