Affable TV host and former carpenter for the popular home improvement show Trading Spaces showed that at 58, he is as charismatic as ever and remains young at heart.
The former model recently posted an Instagram video of him dancing goofily at the beach with his swimming trunks pulled up over his belly.

And while many fans were amused by watching Pennington throwing caution to the wind and dancing like nobody was watching, the internet proved it can still be a place for trolls to thrive.
Pennington was subjected to mockery and body-shaming comments after posting the video.
He addressed the hate leveled against him in an interview with Yahoo Life.
"I didn't even plan it. I just had to move, man. I was like: When Booker T. & the M.G.'s comes on, I'm gonna groove, man," he said, of the innocent stunt that started out as a silly dare.
Here is Pennington's video of him living his best life in the sun.
He said he wasn't prepared for some of the responses.

"So I had no idea 1) that it would get so many views and 2) it would get so many reactions."
"The funny part is, [at first, I had my shorts] very low — and then I hiked 'em up to like my nipples. So that's the joke."
"But even then I got comments," he added–some of which included derogatory remarks calling him, "disgusting," "old," "gross" and "fat," to describe him.

Pennington went on to talk about people's propensity for ridiculing strangers online as unnecessary.

"The main point is you don't have to waste your time making negative comments about anybody's body, about anybody's dance capabilities, about anybody's anything."
"All you can say is: 'Oh, I like that song.' That would be lovely."
"Or, you know, 'You may want to get a belt.' That I can handle."
He commented on how select audiences don't have a problem ridiculing individuals portrayed as villains in reality TV competitions like Survivor.
But he realized that even reality TV stars like him who inspire and uplift others are not exempt from being targeted.

"I just find it interesting that even I—who's loved by just about everybody, it's not like I was voted off an island, I've helped people do great things in life—was shamed."
Pennington had an important message about the harmful consequences of body shaming.

"If you're gonna take the time to shame somebody like me—who's just a regular guy, who's not fat, not skinny, just an average guy—then what are you saying to other people who are worse off in either direction?"
"It's important that we all remember how painful it can be—to a male or female—who thinks they posted something funny about themselves, having a good time, and that turns into this absolute shaming, where they feel disgusted about themselves and it goes straight to depression."
"It's just not OK in my book."
Fans appreciated his take on body image and encouraged him to keep dancing.

@thetypennington/Instagram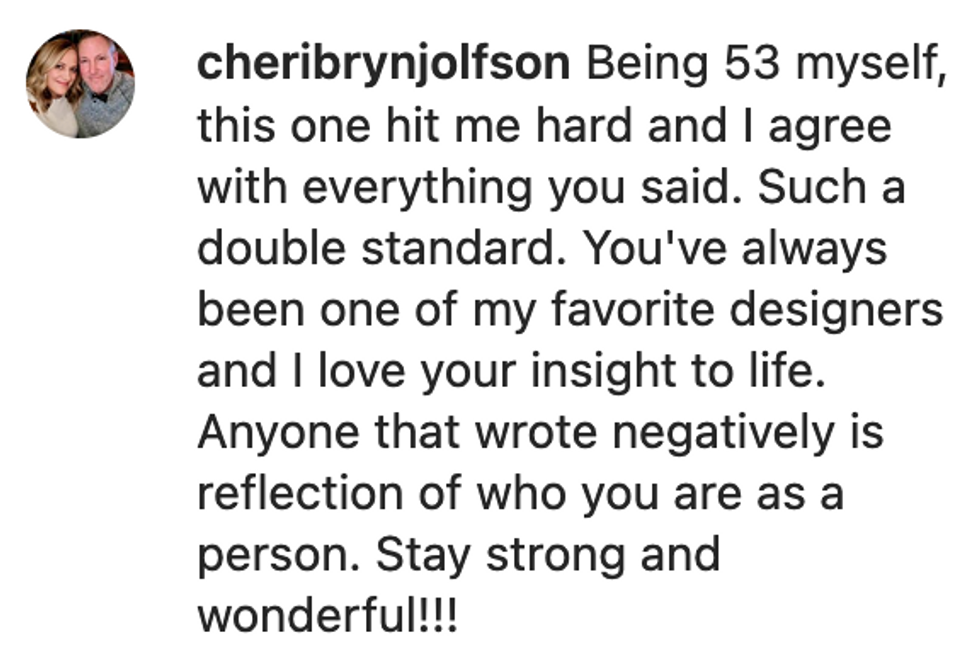 @thetypennington/Instagram

@thetypennington/Instagram

@thetypennington/Instagram

@thetypennington/Instagram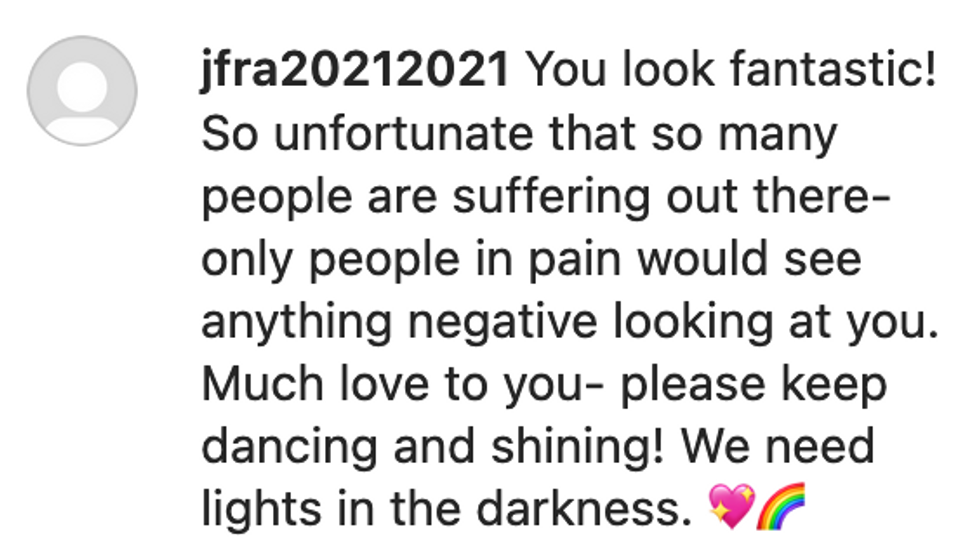 @thetypennington/Instagram
At 27, Pennington found a lucrative career in modeling doing print ads for J. Crew and Sprite and TV spots for companies like Diet Coke and Levi's.
But when a "horrible car accident" derailed his modeling career, life had other plans for him.
He found success in front of the camera but in a completely different role, one as a host for various renovation shows like TLC's Trading Spaces, ABC's Extreme Makeover: Home Edition, and UKTV's Ty's Great British Adventure.

Pennington recently shared a pensive post about owning and accepting getting older.
The Emmy Award winner talked about aging and revealed that it's been 22 years since he made his first television debut.

"No, I don't have a six pack anymore or a luscious head of hair (with frosted tips 🤣) but what I do have is wisdom, empathy, life lessons and at 57 years old, I've TRULY never been happier!"
"Anyways, all this to say: I'm human and I have feelings."
He assured fans the recent shaming won't change who he is and how he engages with followers on his social media platforms.

Pennington told Yahoo Life:

"I think the female body is a beautiful thing. For some reason, I find the male body hilarious, and I don't know why [laughs]."
"That being said, it should also not be just like shame because you think, 'Oh, God, you're too old to be dressed like that,' or 'You're not in shape enough to be showing that off.'"
"I'm going to continue to post videos of me dancing—in hopefully less clothing and be more offensive—because I find it very funny."
He suggested that people choose a more positive option the next time they decided to post a comment on someone's post.
"How about you wake up and you decide to make someone's life better not worse?"
Pennington returned as host for HGTV's Rock the Blockfor its fourth season.