Trump just covfefe'd again, but this time during a briefing before he met with India's prime minister.
---
We all remember when Trump referred to Haiti and other African nations as "shithole countries". He's also famously referred to the tragedy of September 11th as "7/11" and proven that he's never picked up a Bible when he read from "two Corinthians" instead of "Second Corinthians" as any church goer would know it to be called.
Most recently, a "person close to Trump" told Politico about his prep session before meeting with Prime Minister Narendra Modi of India. Apparently, Trump pronounced Bhutan as "button" and Nepal as... "nipple".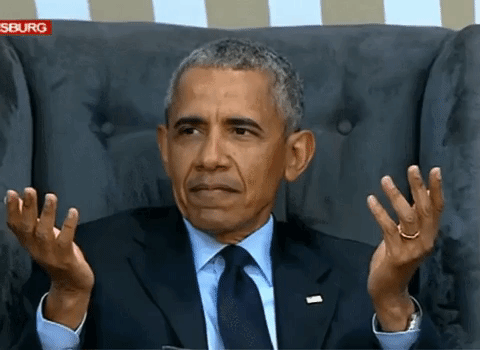 Now, being the man who talked about grabbing pussies and still got elected, I can't say I'm surprised. And being the man who walked in front of the Queen, I'm still not shocked. But come on... mispronouncing a country that is relatively phonetically spelled? One's got to wonder what's really on his mind instead of foreign relations.
Twitter is over him.

@Complex https://t.co/pFmTRmpL7p

— TooKool (@TooKool)1534213213.0
@mashable Americans....see your life

— nura mohammed (@nura mohammed)1534203921.0
@mashable He doesn't seem to speak the English language very well.

— Eugene Wayne Ford (@Eugene Wayne Ford)1534201723.0
@mashable WTH ???

— Melayne Mills (@Melayne Mills)1534200386.0
@DailyMail @MailOnline Unforgivable, get him out, now

— Barry McBrien (@Barry McBrien)1534227888.0
@Mediaite https://t.co/nsU2xvpkOi

— Diann D (@Diann D)1534247278.0
@Mediaite ...and he's the go to guy for America to make the best deals? #notBuyingIt

— miscellany101 (@miscellany101)1534226491.0
Others saw an instant meme.

@mashable Sir China is holding Nepal hostage. Trump: Free the nipple!

— My Annoyed Side (@My Annoyed Side)1534200369.0
@mashable You oughtta hear him pronounce "Libya"

— George Fallar (@George Fallar)1534200611.0
@TimOBrien This tweet is right on the Bhutan.

— Mr. X (@Mr. X)1534198361.0
@TimOBrien What's gonna happen when someone shows Trump a map and he discovers Djibouti?

— Jesse Ferguson (@Jesse Ferguson)1534206434.0
I think it's time to Make America Educated Again.