As the scandals surrounding President Donald Trump and his former attorney Michael Cohen continue to accumulate, financial disclosures about Trump's hotels in Washington D.C. are generating millions of dollars in revenue, personally benefiting the president's business and enriching his family.
---
In addition to the revelation that Trump repaid Cohen for the $130,000 in hush money paid to Stephanie Clifford in 2016, a report in Forbes on Wednesday also detailed the profits being generated at Trump hotels in D.C. The 92-page disclosure filed by the president showed that his hotel on Pennsylvania Avenue, just down the street from the White House, earned $40 million in revenue in 2017.
Short thread on Trump's DC Hotel profits: With all the focus on the fact that Trump disclosed the payment to Michae… https://t.co/vv0s4swtcF

— Robert Maguire (@Robert Maguire)1526573292.0
Forbes staff writer Dan Alexander explained that the hotel, which opened last year, raked in serious coin "during Trump's inauguration, as his loyalists and business partners swarmed the hotel, paying as much as $18,000 a night to stay in the place."
"Through the first four months of 2017, the hotel took in $18 million. Business slowed after that, but the Trump Organization still generated $22 million in the final eight months of 2017."
...But they are also actively and consciously choosing to spend money there, providing a direct financial benefit t… https://t.co/b0XWiElEet

— Robert Maguire (@Robert Maguire)1526573293.0
The profits from Trump's hotel directly benefit the president and his family, constituting not only a breach of ethics in the Constitution's emoluments clause, but a huge broken promise from Trump himself that he would separate himself from his businesses after he assumed the presidency. Much of the money that flowed into his hotel came from foreign interests.
(And even then, we can only see it if the payment to the Trump property was large enough to rank as one of your top… https://t.co/Rbp37nPJ5U

— Robert Maguire (@Robert Maguire)1526573293.0
Other sources of revenue came from the Republican National Committee, which has "spent more than a million dollars at Trump properties since he took office."
To the extent we can track it though, we can see that the Republican party, Republican congresspeople, campaigns an… https://t.co/FtLyVzn7iU

— Robert Maguire (@Robert Maguire)1526573293.0
Interestingly, though perhaps not surprisingly, the GOP only began flocking to Trump properties after he earned the Republican nomination for president in 2016.
This is new. Trump properties only became a prime destination for GOP fundraisers and political events after he bec… https://t.co/pONmw0WXR8

— Robert Maguire (@Robert Maguire)1526573294.0
Trump's hotels are not the only moneymakers in the president's portfolio, however. Trump's "southern White House" estate in Florida, Mar-a-Lago, saw a cool $25 million in revenue stream in 2017, though that was down from the previous year's $37 million. Alexander writes:

"On Trump's previous financial disclosure report, the president listed Mar-a-Lago revenues of $37 million from January 1, 2016 to April 15, 2017. That sum, prorated to an annual figure, suggests 2016 revenues were about $29 million, or 15% higher than Mar-a-Lago's 2017 revenues."
Trump golf courses have nothing to cry over, either. Trump National Doral, his flagship course in Miami, Florida, brought in $75 million in 2017, however it made $132 million in 2016.
"Revenues appear to be down at the courses Trump visits the most, in West Palm Beach, the Washington, D.C., suburbs and Bedminster, New Jersey. At the West Palm Beach club, minutes from Mar-a-Lago, Trump's business did $12.8 million in revenue last year, compared to an estimated $14.3 million the previous year. The Trump National Golf Club outside of Washington, D.C., brought in $12.7 million in 2017, versus an estimated $13.6 million in 2016."
Political campaigns, foreign government, and lobbyists have spent hundreds of thousands at Trump's DC Hotel. And th… https://t.co/pOtFKUEIgU

— Citizens for Ethics (@Citizens for Ethics)1526600104.0
All-in-all, revenues are down on properties that Trump visits frequently. But the fact that a sitting president, who promised that he would not be personally enriched through the office of the presidency, deserves a far bigger chuck of scrutiny than it's currently getting.
This is not normal.

— Robert Maguire (@Robert Maguire)1526573295.0
Twitter had some thing to say about this, as users expressed their frustration over Trump's ability to get away with it. Republicans appear unwilling to challenge the president or hold him accountable.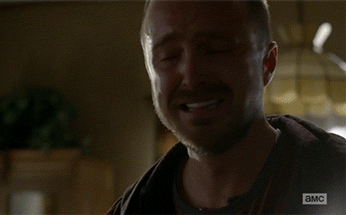 @RobertMaguire_ It is now.

— Central Scrutinizer (@Central Scrutinizer)1526576493.0
@RobertMaguire_ No one is stopping him, so Trump continues to cash in -- And everyone who funded him is as guilty a… https://t.co/kXuaSDTtdz

— Mid-Western Finn 🇫🇮 (@Mid-Western Finn 🇫🇮)1526575096.0
@CREWcrew Not okay with me or emoluments clause of our Constitution as i read it. Phony protectionist explanation from Trump admin.

— Jill Wine-Banks (@Jill Wine-Banks)1526600828.0
@CREWcrew Thought Trump said the money from foreigners governments using his hotel would be donated to charity.

— Patricia L. Franz (@Patricia L. Franz)1526601047.0
@CREWcrew Making America Great Again. #GOP https://t.co/9ajytzIWDL

— Charlotte Rosier (@Charlotte Rosier)1526602088.0
@CREWcrew Why is this ok with everyone? I am so tired of all the underhanded things that are going on with these people.

— Brenda Puckett (@Brenda Puckett)1526601814.0