Donald Trump hasn't been convinced Barack Obama was born in the United States. An unnamed source divulged to the New York Times that the president has been discussing the "birther" theory again in recent months during closed-door meetings in which the president claims Barack Obama is not a U.S. citizen.
---
The Times reported:
Mr. Trump's journeys into the realm of manufactured facts have been frequent enough that his own staff has sought to nudge friendly lawmakers to ask questions of Mr. Trump in meetings that will steer him toward safer terrain.
The Times published this story after an earlier report of Trump questioning the credibility of the Access Hollywood tapes in which he famously made a crude comment about grabbing women inappropriately. "We don't think that was my voice," Trump told a senator shortly after his inauguration, urging an investigation into the incriminating footage.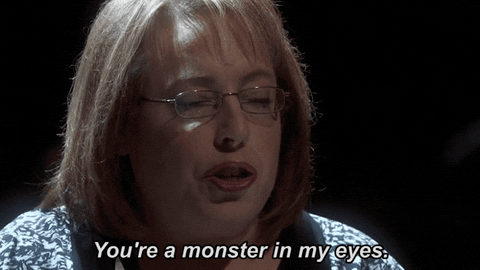 On Monday, Access Hollywood host Natalie Morales confirmed:
Let us make this perfectly clear. The tape is very real. Remember his excuse at the time was 'locker-room talk.' He said every one of those words.
Five years ago, Trump espoused his racist conspiracy theory about the legitimacy of Obama's birth certificate, claiming the former POTUS was born as "Barry Soweto."
On a side note: Obama's stepfather's name was Lolo Soetoro if that was the reference Trump was going for.
According to Mother Jones, GOP interest in Donald Trump nearly doubled in a CNN poll as a result of Trump perpetuating the birther theory that undermined America's first black president.
Trump continued making baseless claims kicking off his presidential campaign, promising he'll build a wall on the border of Mexico to prevent killers and rapists from entering into the U.S. He pledged to "bomb the shit out of" ISIS while implying Obama was a sympathizer of the terrorist group. Trump also linked rival Ted Cruz to the Kennedy assassination by suggesting Cruz's father was involved. The president also made an outrageous claim stating that "thousands" of New Jersey Muslims praised the attack of 9/11.
The Times said Trump's distortion of facts is not a recent discovery.
Mr. Trump has a long history of stretching facts, predating his presidency. He has claimed his signature building, Trump Tower in Manhattan, was several stories taller than it actually is. In his first book, "The Art of the Deal," he conceded to employing what he called "truthful hyperbole."
Trump confirmed that "President Barack Obama was born in the United States, period," at the end of the presidential campaign, and blamed the origin of the theory on Democratic opponent Hillary Clinton.
However, it seems Trump is up to his old tricks again by reviving his doubts about the authenticity of Obama's birth certificate during these recent closed-door meetings. Political advisors and lawmakers also disclosed to the Times that Trump was blaming his loss of the popular vote by nearly three million votes due to voter fraud.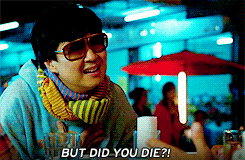 Arizona GOP Senator Jeff Flake, a vocal critic of Trump, expressed his concern in an interview on Tuesday over Trump's constant lies being a threat to the country.
It's dangerous to democracy; you've got to have shared facts. And on so many of these, there's empirical evidence that says no: You didn't win the popular vote, there weren't more people at your inauguration than ever, that was your voice on that tape, you admitted it before.
Twitter can't take any more of Trump's ridiculous overtures.
The GOP is being criticized for keeping an irrational leader in office.
And yet there is one thing more shocking than Trump's lies.
Please SHARE this with your friends and family.
H/T - motherjones, twitter, Huffingtonpost, nytimes