Each year, those that celebrate Halloween are faced with the dilemma of making sure they're home while trick-or-treaters are out and about. Nobody wants to be the house on the block deemed unfestive, but how can you guarantee you'll be home during the most popular trick-or-treating hours?
---
To best plan your day to make sure you can answer the door for every costumed child, there are a few things you'll want to consider and keep in mind.
Day of the Week
This is likely going to be the most important factor in when trick-or-treating starts. If Halloween falls on a weekend, you could see children strolling the streets as early as the mid-afternoon. Since Halloween falls on a Tuesday in 2017, it's unlikely that anyone will be ringing your doorbell before the early evening as most people are at work and children have school.
Trick-or-treating times for Halloween 2017 will likely start after dinnertime and will conclude around 8:00 or 9:00pm. You may get a few stragglers in the later evening depending on how many teenagers are in your neighborhood, however.
HOA or Neighborhood Guidelines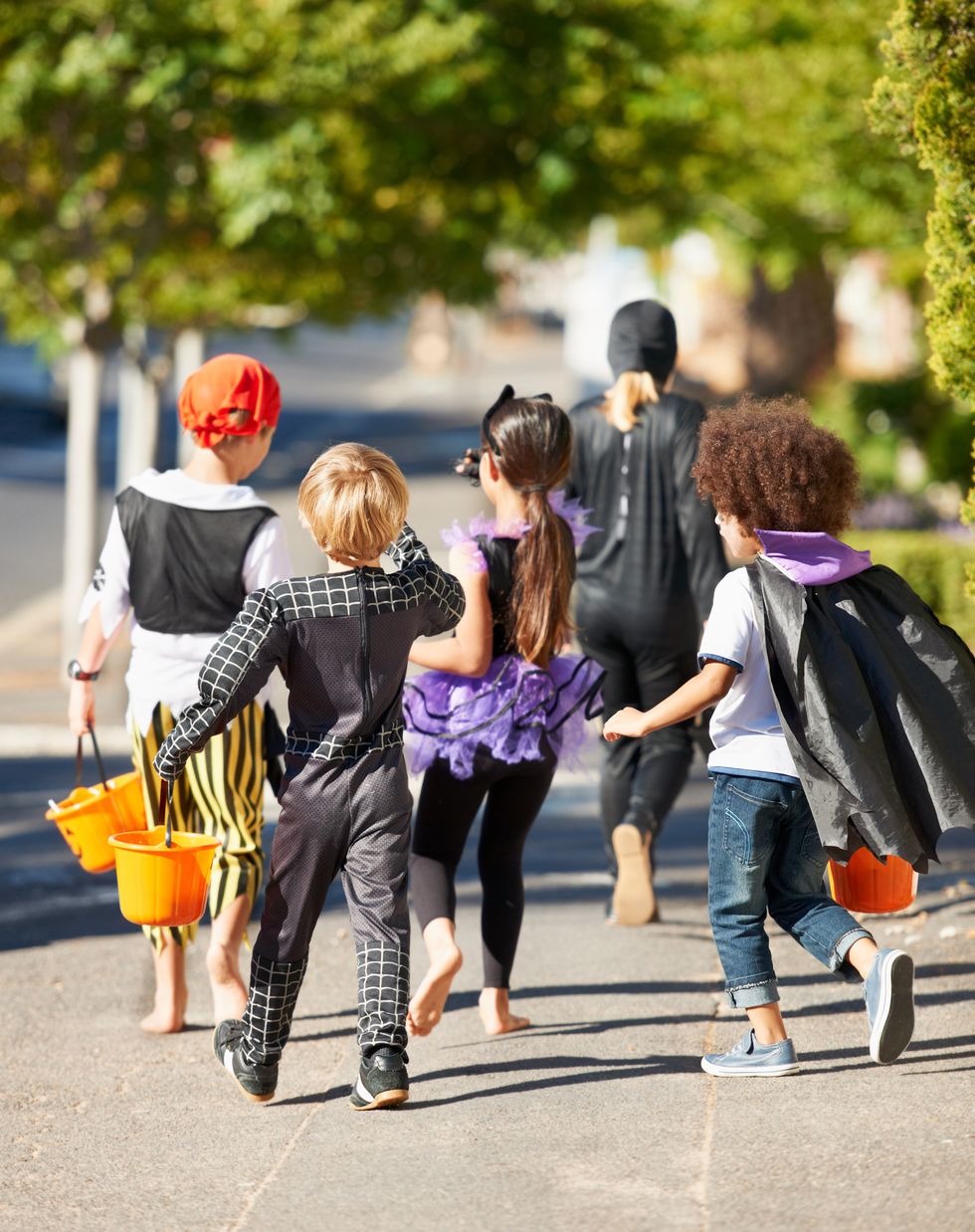 If you live in a community regulated by a homeowner's association (HOA), there may be rules in place that state when trick-or-treaters can be out. These guidelines may change from year to year, so refer to any updates made to the HOA rules and regulations since last Halloween.
Depending on the community, trick-or-treating may even be allowed only on weekends, regardless of when Halloween falls. So, though Halloween 2017 is on a Tuesday, trick-or-treaters may be out the weekend before or after.
Many communities also post details on special events to Nextdoor, so any specific trick-or-treating hours may be posted there, too. Simply search for your address and look through the public forum.
Best Times to Trick-or-Treat
According to a 2013 post by How to Adult, the general rule of thumb for trick-or-treating times is between 6:30 p.m. and 8:00 p.m. This gives people enough time to come home from work, have a nice Halloween dinner, and prepare for the influx of kids.
Weather
There is a wildcard that can change things entirely and that's the weather. If your area is slated for some late-day showers, people may try to rush out before the storm to get their trick-or-treating done.
Please SHARE this with your friends and family.