Have you ever wondered what kinds of adventures your mail has gone through en route to your mailbox?
Perhaps it seems a bit beat up, or has scuff marks all over it like it got caught in a machine, or the envelope is slightly ripped.
---
Well, for one postal customer, they got a surprise when they received some mail with a little bit extra on it: blood.
Luckily for them, the Postal Service assumed that they might be a bit freaked out wondering how it got there, so they included a helpful note describing exactly what it was and how it got there.
Twitter user @CenTexAg shared the bizarre note, which quickly went viral.
I'm not even mad. I'm impressed. https://t.co/GSiTzw1K32

— Adam (@Adam)1564687204.0
The note starts:
"Dear Postal Customer,"
"Due to wildly unforeseen circumstances the following letter has inadvertently come into contact with animal blood."
It then describes a wild fight between a hawk and a raven in the back of the delivery truck:
"The carrier reported that while they were in their postal vehicle getting the next set of mail ready to be delivered, a hawk chasing a raven flew into the back of the vehicle. The had a momentary scuffle until they promptly exited the vehicle. Several letters, including yours, we[re] stained during this altercation. We are deeply sorry for any inconveniences this may have caused you."
Uhhhh...what??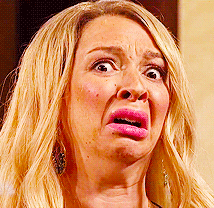 Giphy
@CenTexAg @cuppycup https://t.co/StX3G8lSke

— 2 GSDs & a Corgi (@2 GSDs & a Corgi)1564694101.0
People were pretty impressed.

@sean_legg @CenTexAg @JArnoldTAMU85 that's metal af

— Ulysses S. Cocksman (@Ulysses S. Cocksman)1564696432.0
@CenTexAg Spot on https://t.co/hkCyNyE5oE

— Teacloc (@Teacloc)1564696978.0
@CenTexAg @F6x Oh, my God. This is amazing. I hope you framed this next to the blood-stained envelope.

— Omnivore Books (@Omnivore Books)1564720796.0
@USCocksman @CenTexAg @JArnoldTAMU85 https://t.co/XF3ScmVhrS

— sean (@sean)1564749016.0
Just another typical day for a mail carrier?

@CenTexAg @MZHemingway I am not sure they needed to point out that the altercation was unforeseen. I would have tho… https://t.co/ZlppDIpxZy

— Lady Bee (@Lady Bee)1564694891.0
@CenTexAg Through rain or sleet or blood of fight

— Commander Vimes 🌶 (@Commander Vimes 🌶)1564723649.0
@CenTexAg A "momentary scuffle"! Somebody at USPS is a talented writer.

— Patricia McGahan (@Patricia McGahan)1564699287.0
@CenTexAg Gonna have to update the saying "Through rain or sleet or snow or a hawk attacking a raven in the back of the van."

— Gavin Griffin (@Gavin Griffin)1564698637.0
@CenTexAg @Stonekettle New mail service levels: MEDIA MAIL FIRST CLASS PRIORITY MAIL EXPRESS MAIL OVERNIGHT MAIL R… https://t.co/bQYFsuK45w

— Medium Historian At Large (@Medium Historian At Large)1564763557.0
One Twitter user shared a similarly hilarious notice on a package indicating that it couldn't be delivered because of a "bear at door".
@CenTexAg Submitted without comment. https://t.co/cpGMpkOdKV

— FitzandCoRod (@FitzandCoRod)1564757681.0
@planmytaxes @CenTexAg It's gonna be awkward when that bear shows up at the post office to retrieve the package he's been waiting for.

— Godless Hedgehog (@Godless Hedgehog)1564816314.0
But this response is the answer that we were all actually waiting for:
@CenTexAg Update: I'm fine. Thanks for asking.

— The Hawk (@The Hawk)1564759629.0
Only one thing to do now:
@CenTexAg @nolab123 I would frame the heck out of blood stained envelope with this note.

— JuneBug (@JuneBug)1564714899.0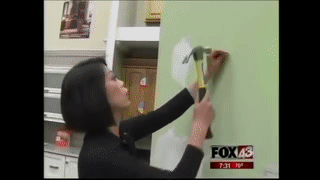 Giphy
Got blood stains you need removed (for whatever reason)? Puracy Natural Laundry Stain Remover, Enzyme-Based Spot Cleaner, Free & Clear is available here.