Tag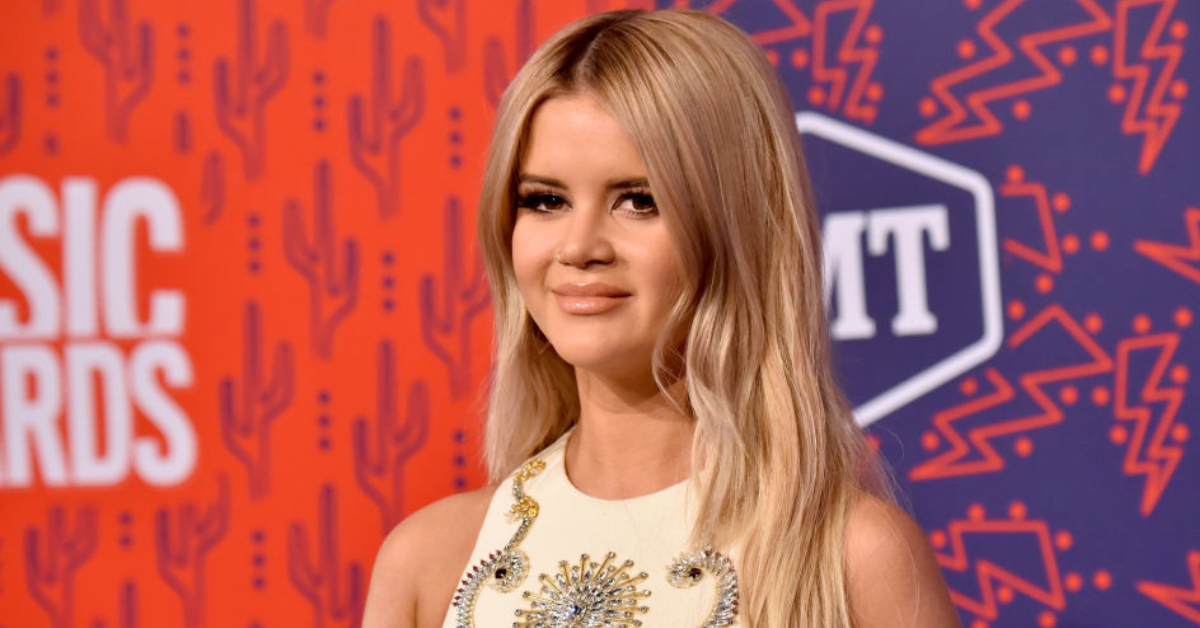 Jeff Kravitz/FilmMagic/Getty Images
Country music artist Maren Morris revealed that the divisive atmosphere and perceived issues of racism, misogyny, and discrimination in the country music industry have driven her to distance herself from the genre.
In an interview with the Los Angeles Times, Morris candidly shared her feelings about the music industry, particularly during and following Donald Trump's presidency. She stated that the era brought forth a wave of divisiveness and allowed sentiments of misogyny, racism, homophobia, and transphobia to be more openly expressed and embraced.
She said:

"It just revealed who people really were and that they were proud to be misogynistic and racist and homophobic and transphobic. All these things were being celebrated, and it was weirdly dovetailing with this hyper-masculine branch of country music."
"I call it butt rock."

Maren Morris, known for advocating for greater inclusivity and support for Black and LGBTQ+ artists in the country genre, expressed disappointment with the industry's failure to address its historical issues and become more accessible:
"Country music is a business, but it gets sold, particularly to young writers and artists who come up within it, as almost a god. It kind of feels like indoctrination."
"If you truly love this type of music and you start to see problems arise, it needs to be criticized. Anything this popular should be scrutinized if we want to see progress."
Regarding her feelings towards country music today, Morris said the industry is "burning itself down without my help."
Many have praised Morris for speaking out.

Morris also released a song and video for a new song called "The Bridge" that addresses many of her issues with the country music genre.
She wrote:

"This song evokes the pain of exhausting all your love and time for this person or 'entity' but realizing it's just a draining, transactional relationship that isn't nourishing in any healthy way."
"By the end of the song, I give myself permission to face the sun, plant new seeds where it's safer to grow and realize that sometimes there IS greener grass elsewhere." ...
"Being quite literally burned out, this is a story of me feeling pulled in every direction, needing everyone else's understanding and acceptance but my own and how self-destructive that ultimately became."
"I relinquish control of trying to change everyone's mind or bad faith behavior and focus on my own power going forward. Doing the right thing can feel lonely at times, but there are more friends than foes, so I finally quit making myself one of them."
You can see her post below.

Through her actions and words, Morris exemplifies the importance of using one's platform to advocate for equality and acceptance.
Last year, Morris got into a Twitter feud with Brittany Kerr Aldean, the wife of country music star Jason Aldean, after Aldean made transphobic comments on Instagram. Morris called Aldean a "scumbag human" and "Insurrection Barbie," to which Aldean responded by saying Morris was "judgmental" and "setting women back hundreds of years."
Fox News host Tucker Carlson later mocked Morris on his show, calling her a "lunatic" and a "fake country music singer" for her support of transgender rights.
Morris responded by selling T-shirts with the phrase "Maren Morris: Lunatic Country Music Person" on them, with proceeds going to the Trans Lifeline and the GLAAD Transgender Media Program.
In March, she made headlines after she dared Tennessee authorities to "arrest me" after she introduced her son to drag queens backstage at the 'Love Rising' benefit concert in Nashville, violating a new law that explicitly targets drag shows and criminalizes "adult cabaret performances" that could be seen by children.