A student has told how her dream gap year became a nightmare in paradise when her 'dehydration' turned out to be deadly meningitis – which left her in a coma.
---
After completing a five month ski season in Val-d'Isère, France, Zoe Watson, now 21, was eager to enjoy the warm Indonesian climate on the idyllic island of Bali, where she was joining friends for a fortnight in June 2017, before jetting to the USA to work at a camp as a horse-riding instructor for the rest of the summer.
But, soon after arriving in Bali, she began suffering with headaches, which she thought were caused by dehydration until she became delirious and started vomiting – prompting her anxious friends to take her to the doctor by horse and cart, as Gili Air island, where they were staying had no cars.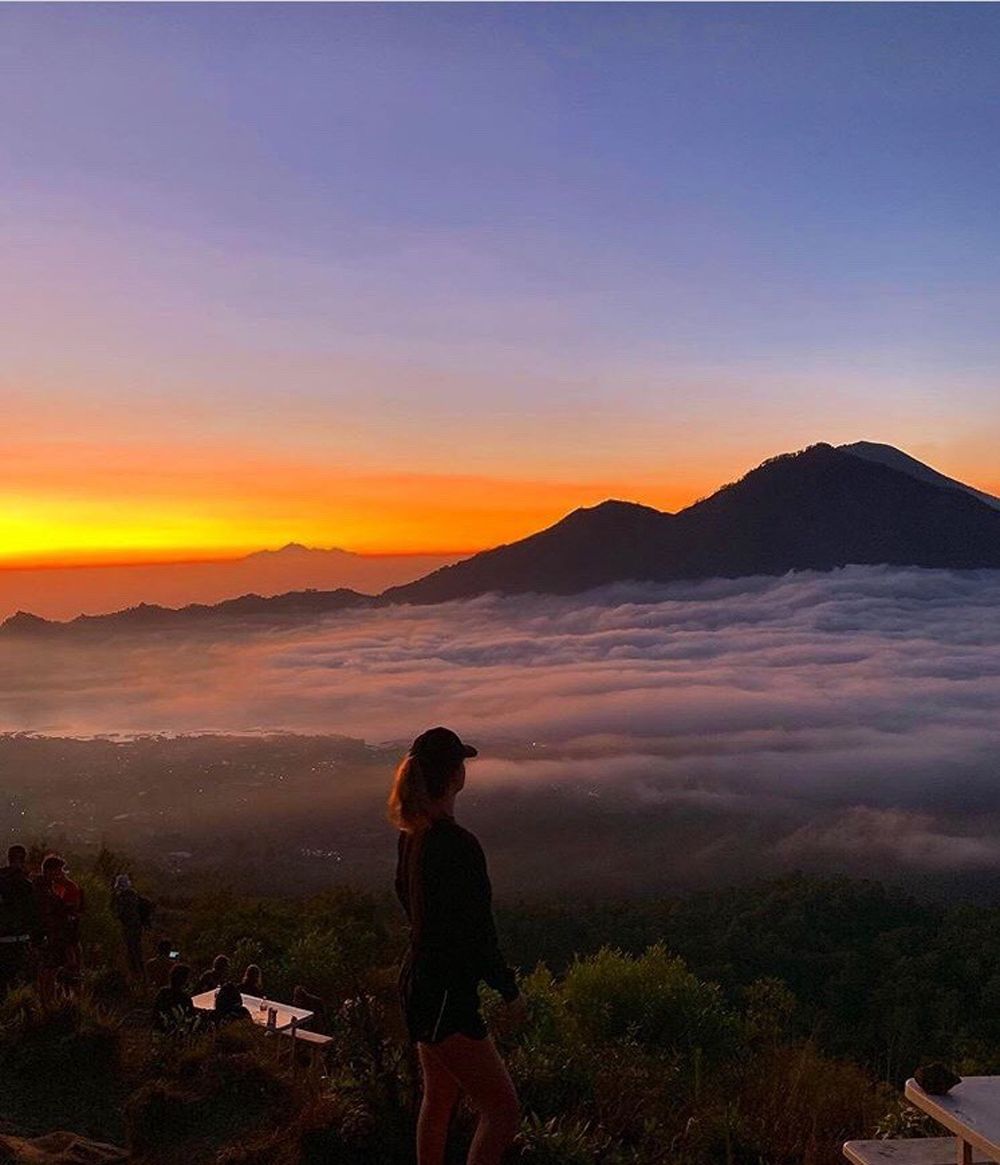 Zoe in Bali (PA Real Life/Collect)
First treated for dehydration, Zoe, of Fulham, south west London, was then transferred to a hospital on the mainland by boat ambulance, where a CT scan revealed she had meningitis – a dangerous infection of the membranes surrounding the brain and spinal cord.
She said:
"When the headaches first started, I tried to push myself to still get out and do everything I'd planned, figuring I was only in Bali for two weeks so wanted to make the most of it. But I then started throwing up, and became really delirious."
"I only really realized how serious it was once I was recovering back in the UK, but I will forever be grateful to my friends for making me go to the doctors when I really didn't want to."
After sitting her A Levels, Zoe decided to take a gap year before heading to Harper Adams University in Shropshire, where she was due to start a food technology and business degree in September 2017.
Making the most of her freedom before the hard work began, she had planned to travel the world but, at the end of her ski season she noticed she was getting frequent headaches and "puffiness" around her eyes.
"That was unusual for me, so once I got back to the UK I decided to go to the doctors before heading out to Bali."
"But they thought I might just be run down from skiing and when the headaches went away, I figured they were probably right."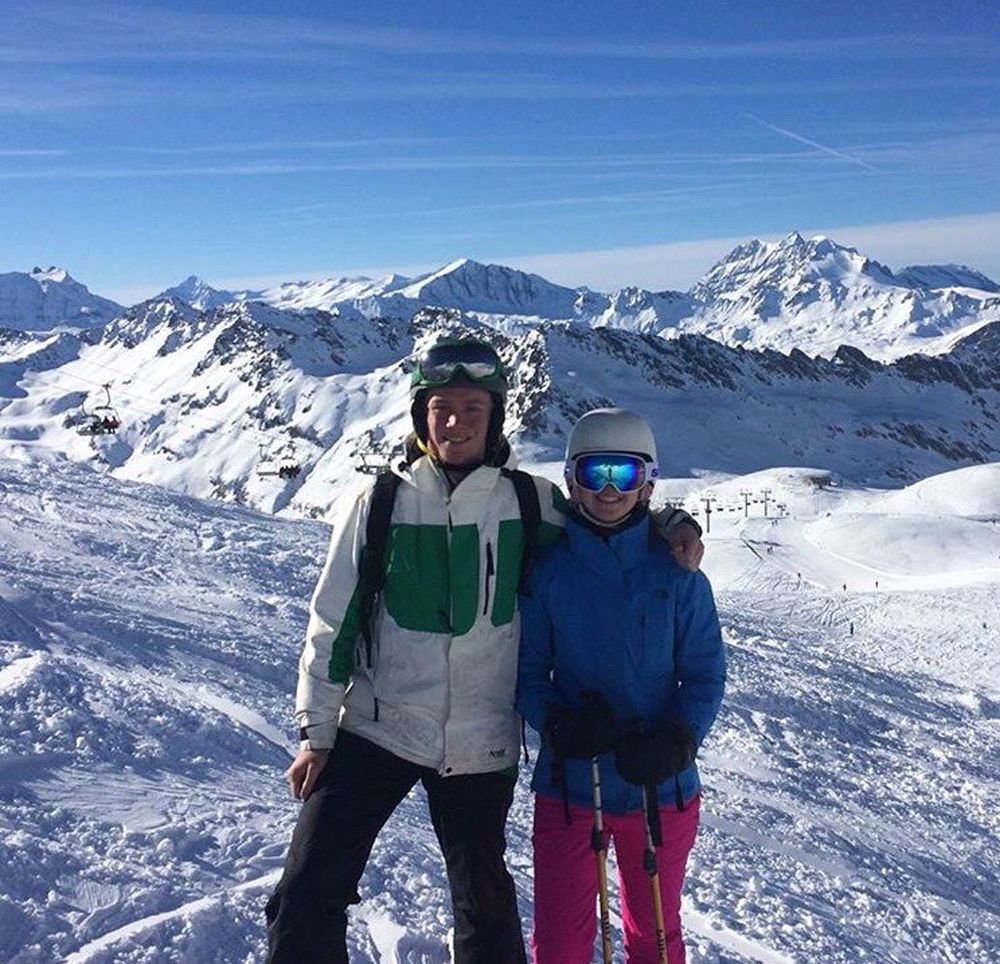 Zoe with a friend during her ski season (PA Real Life/Collect)
So, in June 2017, Zoe arrived in Bali, keen to begin making unforgettable memories with a group of school friends she was meeting out there.
Within just a few days, though, the headaches returned with a vengeance.
She continued:
"They were awful – worse than before. The puffiness around my eyes was getting worse, too. At first, I pushed on, took some paracetamol and forced myself to go out exploring."
She added:
"But before long, I got much worse, to the point where I slept for an entire day without meaning to, and woke up very delirious."
When Zoe also began to vomit, her friends urged her to get medical help, taking her to see a doctor on the tiny island where they were staying.
"There were no cars. Everyone got around by bike, or horse and cart. I remember being taken by horse and cart. Everything after that is really hazy."
Zoe now knows that she was treated for dehydration before being taken to a hospital, where she stayed overnight, before being whisked to Bali's mainland the next day by boat, so she could go to a larger hospital with more specialist equipment.
Meanwhile, her friends made a call back to the UK to tell Zoe's parents about the dire state she was in.
"That must have been really difficult – especially as, at that stage, nobody knew what was wrong with me. People always say to me, 'It must've been horrible being so far away from home' – but I don't actually remember a lot of the hospital stay."
After Zoe's friends mentioned to doctors that she had recently been skiing, it was decided that a CT scan would be performed, in case she had sustained a head injury that was only just starting to have an impact on her.
No signs of such injury were detected, but the scan did reveal inflammation on her brain, leading to a diagnosis of both bacterial and viral meningitis.
According to the charity Meningitis Now, the viral form of the condition is more common and rarely fatal, while the bacterial form is extremely dangerous and can be caused by a number of different bacteria, including tuberculosis and E.coli.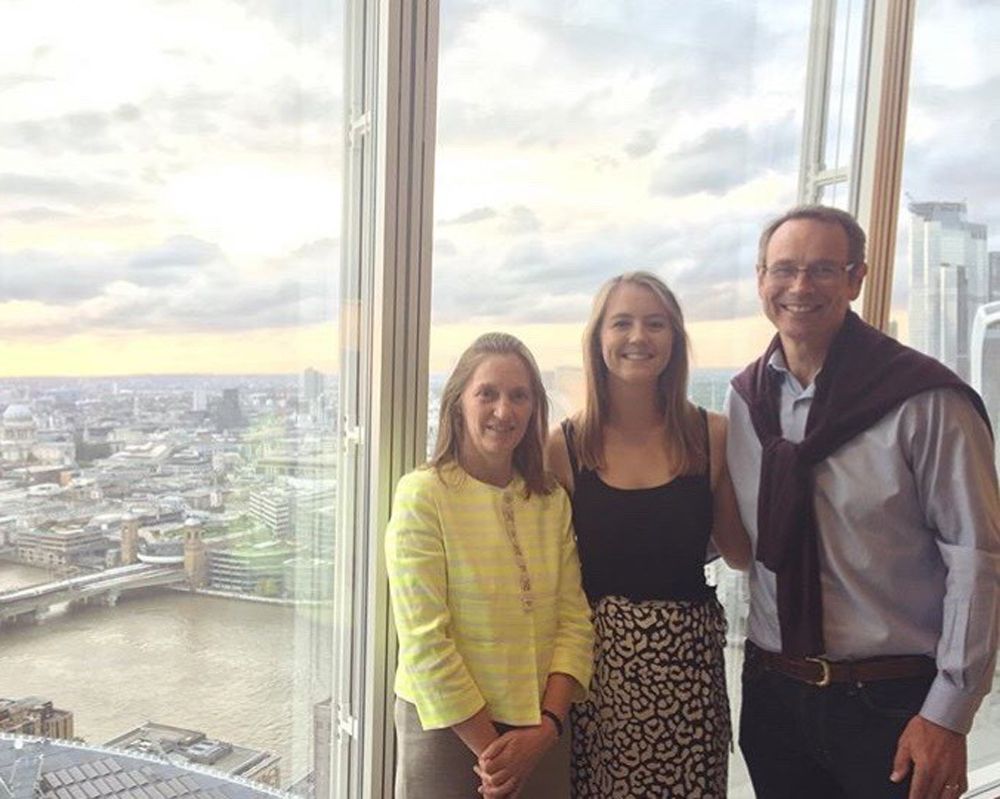 Zoe with her parents (PA Real Life/Collect)
Medics do not know what caused Zoe's case, but they sprang into action right away, placing her in a medically induced coma and pumping her full of antibiotics.
"My friends had kept in constant contact with my family back home. My mum had caught the first flight she could, which must've been the flight from hell, given that she was in the air, uncontactable, for hours."
"She got to Bali the day after my official diagnosis and my dad and brother joined later. I had somebody there throughout, including a doctor."
Common signs & symptoms of meningitis
Fever
Cold hands and feet
Vomiting
Severe muscle pain
Confusion and irritability
Headaches
Stiff neck
Drowsiness
Dislike of bright lights
Convulsions/seizures
At first, Zoe did not respond to antibiotics and it was feared she would require brain surgery, which would mean flying to Singapore, the nearest hospital with the equipment and medical experts required for the operation. But, thankfully, at the eleventh hour, she began to rally.
She added:
"The first thing I properly remember is coming to after a few days with my mum by my bedside, trying to explain what had happened."
"I couldn't make sense of it and didn't understand why I wasn't allowed to go home. I even kept trying to pull out all of the IV tubes I was wired to."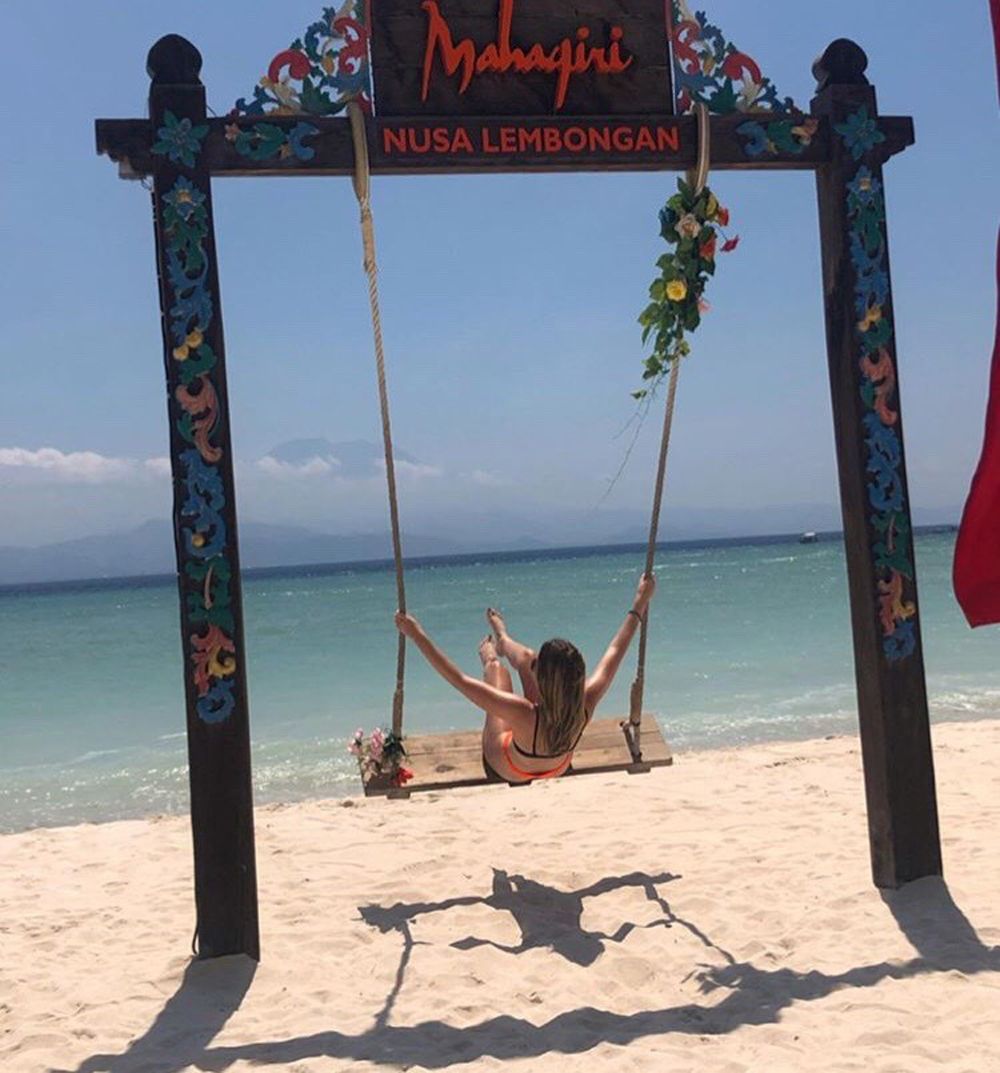 Zoe in Bali (PA Real Life/Collect)
Gradually, Zoe became more and more alert, until she was able to move out of intensive care and into a private room.
Left with reduced muscle tone and strength, as she had been confined to bed, she needed intensive physiotherapy to build herself back up.
Discharged from hospital after two-and-a-half weeks, she flew back to the UK.
Still on a cocktail of medication and so weak that she spent the first fortnight back home virtually bedbound, she had no choice but to cancel her USA trip.
But, with Freshers Week looming, she was determined not to postpone her university start, too.
"I started doing my own form of physio. I've always been sporty, so not being able to run from one side of the room to the other was really difficult."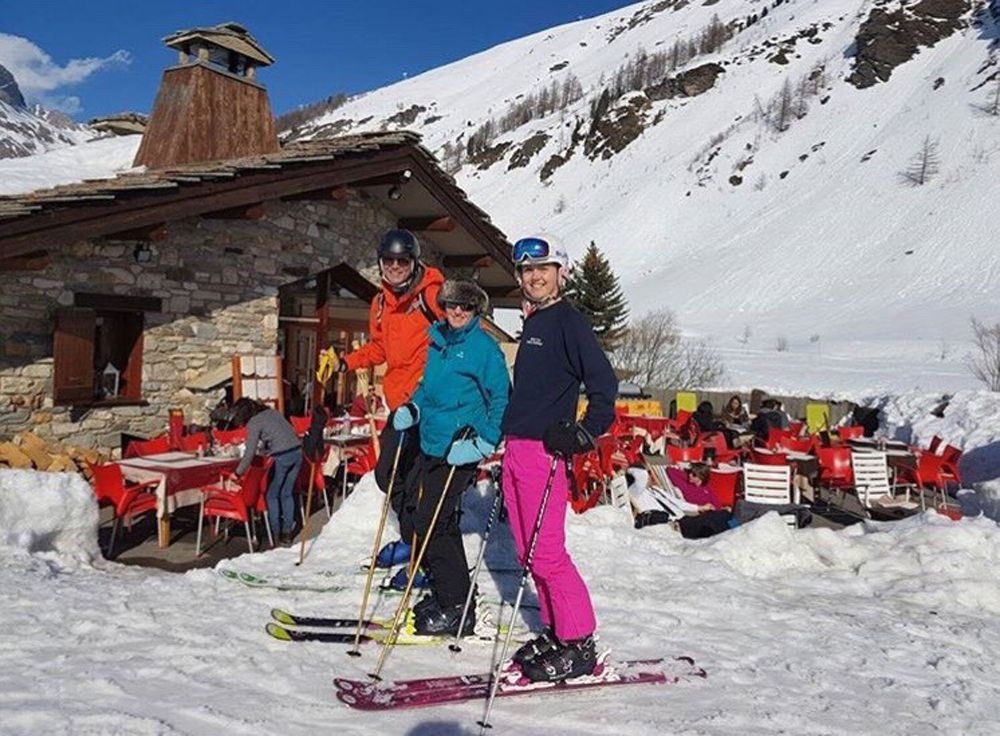 Zoe with friends during her ski season (PA Real Life/Collect)
Zoe added:
"Mentally, I wanted to keep going, but physically, I just couldn't. I remember once bending down to pick something up and falling over, as I didn't have the strength to stand back up again. But I kept going, pushing myself a little more every day, going out to the garden to run and exercise."
Amazingly, Zoe soon saw her strength return and, by September, was able to head to university as planned.
Since then, she has made a full recovery, even running the 2019 London Marathon for Meningitis Now.
"That was the second hardest thing I've ever done, after beating meningitis, but the support was incredible."
"My family and friends were all there cheering me on. Because they lived through it with me, and saw me go through it, it felt really special to finally have that happy ending for all of us."
Now, by sharing her story, Zoe, who has been supported by Meningitis Now since her ordeal, wants to raise awareness of the key symptoms to watch out for, including fever, headaches, vomiting, diarrhea, muscle pain and stomach cramps.
She has also warned that the telltale rash does not always present itself and urged young people in particular to be mindful of any persistent ailments they are suffering with.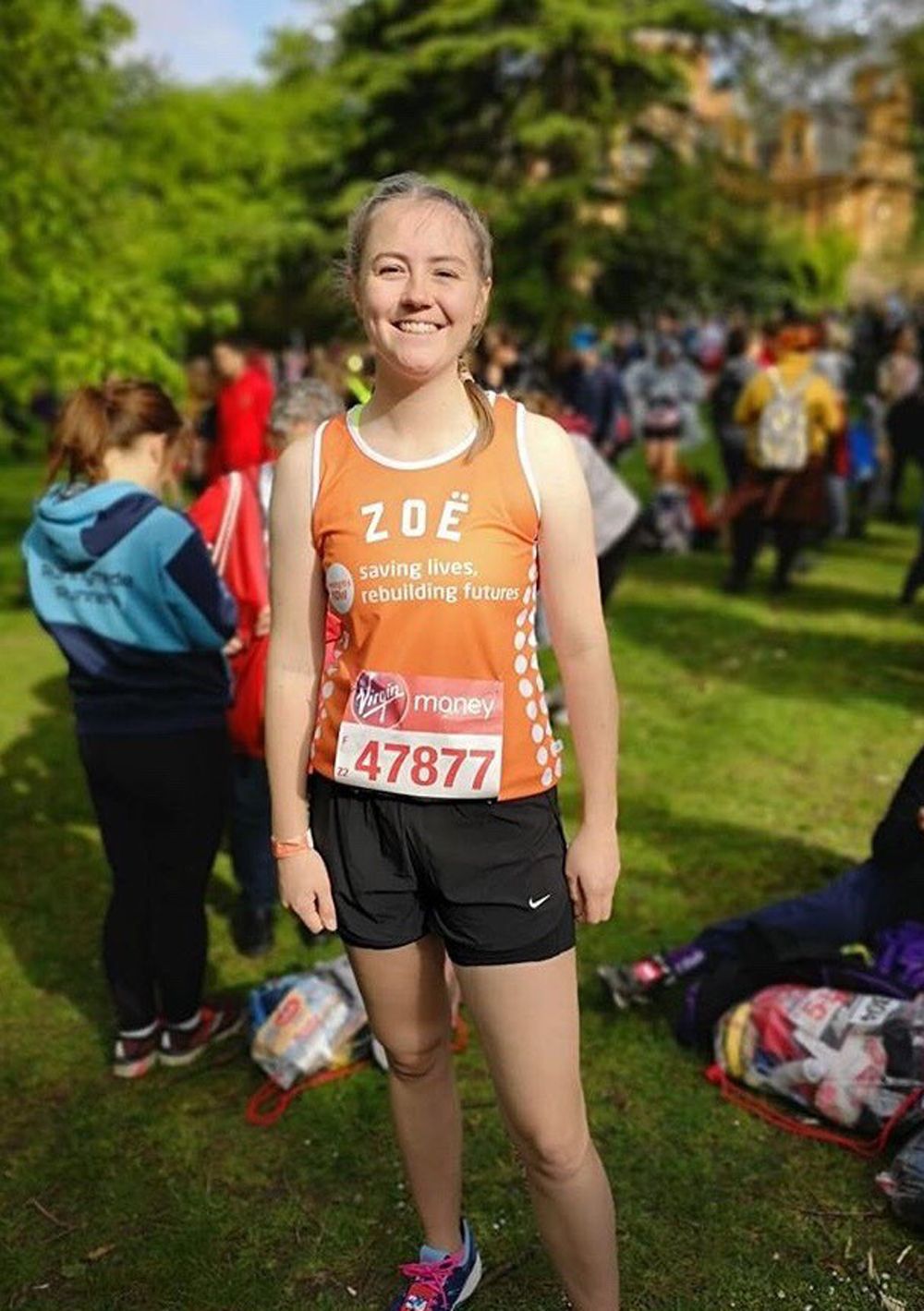 Zoe running the London Marathon for Meningitis Now (PA Real Life/Collect)
"When people think of meningitis they think of a rash – but that's not always the case. I didn't get one."
"Young people often think we are invincible and will always be fine, but while I'm not saying we need to live in fear that every headache is something awful, it is important to know the signs of meningitis, and not ignore any persistent symptoms."
"And, if you're in my friends' position, it's important to recognize when somebody needs to be told to go to the doctor if they aren't in a state to help themselves anymore."
"I'm really lucky that I've made a recovery and not had any long-lasting effects. I went to the doctors at the last possible moment, and that is only thanks to my friends and their persistence, so it could have been much worse."
For information, visit www.meningitisnow.org