charity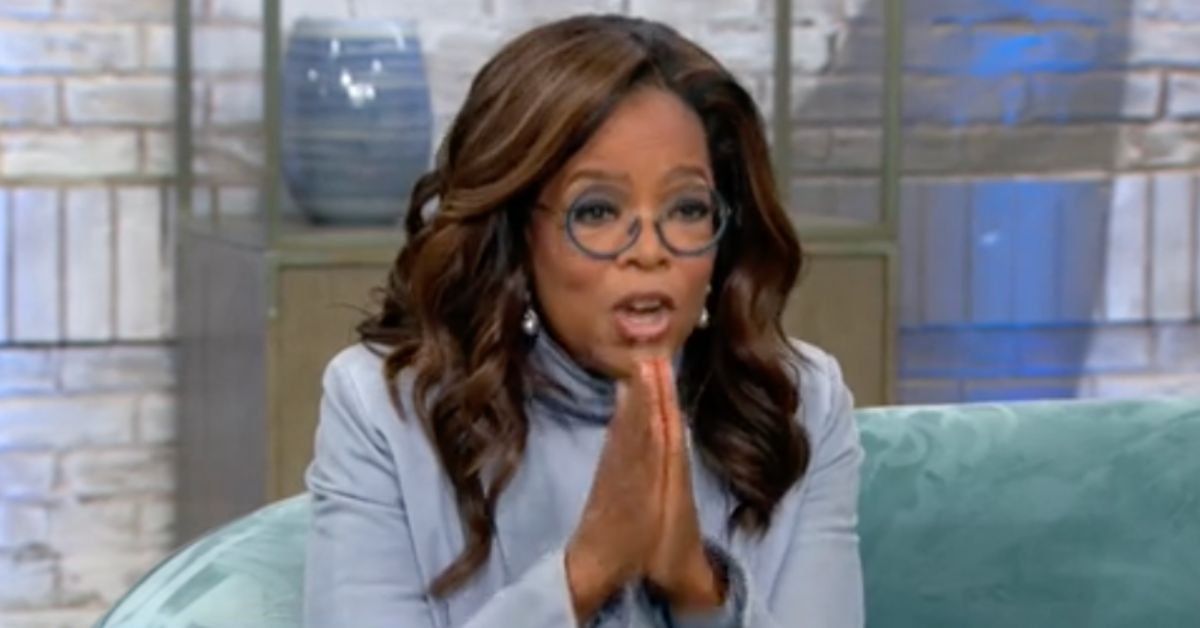 CBS Mornings

Oprah Winfrey received backlash for starting a fundraiser and encouraging people to donate to help locals affected by the devastation caused by the Maui wildfires.
When she addressed "being terrorized and vilified online" as a result of the backlash, it only made things worse.

In August, major wildfires caused by the combination of drought and strong winds from Hurricane Dora raged through Maui, Hawaii, and destroyed thousands of structures in the historic town of Lahaina. The death toll reached 115 people.
Winfrey started a Maui relief fund with Dwayne "The Rock" Johnson, but they were both criticized for asking for donations from ordinary people rather than digging deeper into their own pockets as wealthy celebrities.

After weeks of being lambasted online, Winfrey addressed the controversy in an interview with CBS Mornings that only exacerbated the condemnation.
In the interview, which also included Harvard Professor Arthur C. Brooks–who was promoting his book, Build the Life You Want: The Art and Science of Getting Happier—Winfrey referred to the backlash as "online attacks, lies, and conspiracy theories" and said that it took away the main focus of her philanthropy, which was to "help the people of Maui."
To better benefit the victims directly, Winfrey found inspiration from Dolly Parton's "My People Fund," which was in response to the 2016 Great Smoky Mountains wildfires and gave $1,000 a month for six months to over 900 people affected by the catastrophe.
"This is what I want to say," said Winfrey.
"You know, I think in the beginning, so many people were calling and asking 'Where do we give our money to?' So I thought, 'We're gonna create something.'"
"And I still think it's a really strong idea. Dolly Parton was right, putting money directly into the hands of people is a significant thing."
"And the model that's been created, I will say that as of today—2,200 people have been cleared and verified and those people are going to get a notice from The People's Fund of Maui and gonna have the money put into their bank account."
She and Johnson kicked off the fund by donating $5 million each.
On August 31, they announced their charity on their respective social media pages.
You can see their video post here.
Winfrey, who has been contributing to and setting up charities for years starting with her first paycheck, said she was:
"So excited, and I got up the next morning and I saw all of this vitriol, and I was like, woah, what happened here?"
According to Insider, Forbes estimated that Winfrey's net worth was $2.5 billion, and Johnson's was $270 million, which indicated they contributed less than 0.5% of their total wealth to the fundraiser.
Social media users slammed them for not contributing more or asking celebrities to pitch in instead of seeking donations from people who may be struggling financially.

In the CBS interview, Winfrey said the online negativity gave her "so much more compassion" for younger people who have experienced a similar kind of bullying.
You can see a clip of the interview here.
Some people tried to explain what caused the backlash.
Others had a difficult time understanding why Winfrey faced so much criticism for her philanthropic efforts.

But the CBS interview didn't seem to help things.

@cbsmornings/TikTok
@cbsmornings/TikTok
@cbsmornings/TikTok

@cbsmornings/TikTok

@cbsmornings/TikTok

@cbsmornings/TikTok
@cbsmornings/TikTok
TikToker @tanyabeautycoach received over 650,000 views with her response video to Winfrey's comments, which were perceived as dismissive and tone-deaf.
"Multimillionaires and billionaires do not value the opinions of people that they believe have less value than them," she said, adding:
"They will instead view them as haters–people who are not as happy as them who are not doing as well as them."
In spite of the backlash, Winfrey said she stood by her "really strong idea," as the charity led to 2,200 fire victims being cleared to receive funds.

Keep reading...Show less