Jon Stewart is no stranger to satire. In fact, it's kind of his thing.
His latest bit parodies former President Donald Trump's recent letter to SAG-AFTRA president Gabrielle Carteris, in which he churlishly resigned from the guild.
Trump's letter came amid disciplinary proceedings within the guild that could have resulted in Trump's expulsion from the union.
Trump has written to SAG-AFTRA president Gabrielle Carteris (yes, that Gabrielle Carteris) to preemptively resign f… https://t.co/gfyR4xzRFj

— Yashar Ali 🐘 (@Yashar Ali 🐘) 1612466252.0
After news of Trump's letter started to spread, Stewart released his own grumpy mock resignation from the union via Twitter—Trump's former favorite platform, which he is still banned from using.
He even signed the tweet "President Jon Stewart."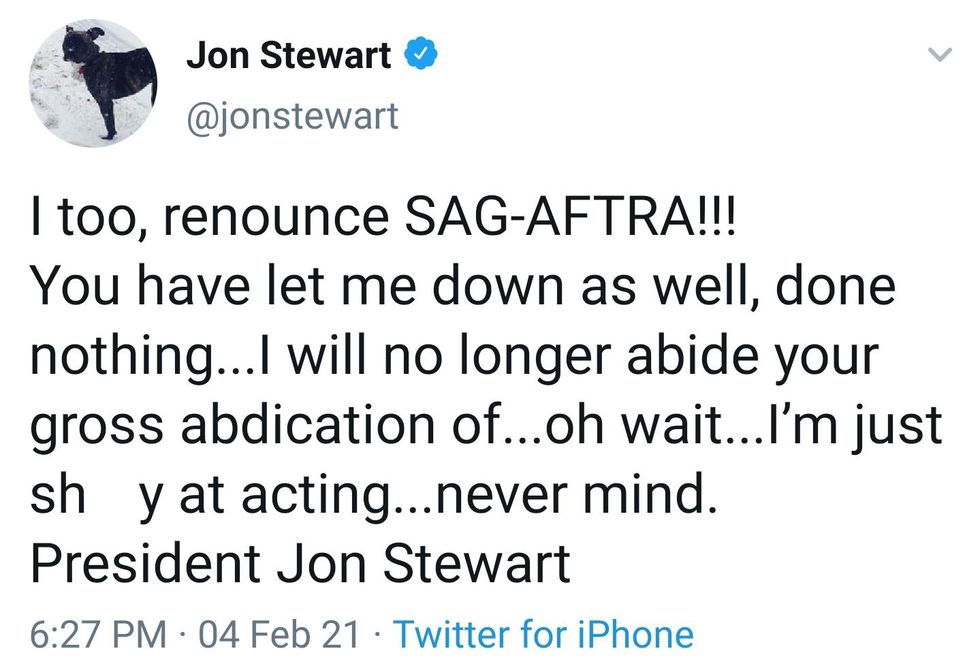 @jonstewart/Twitter
People loved Stewart's tweet.
The satire abounded in the comments.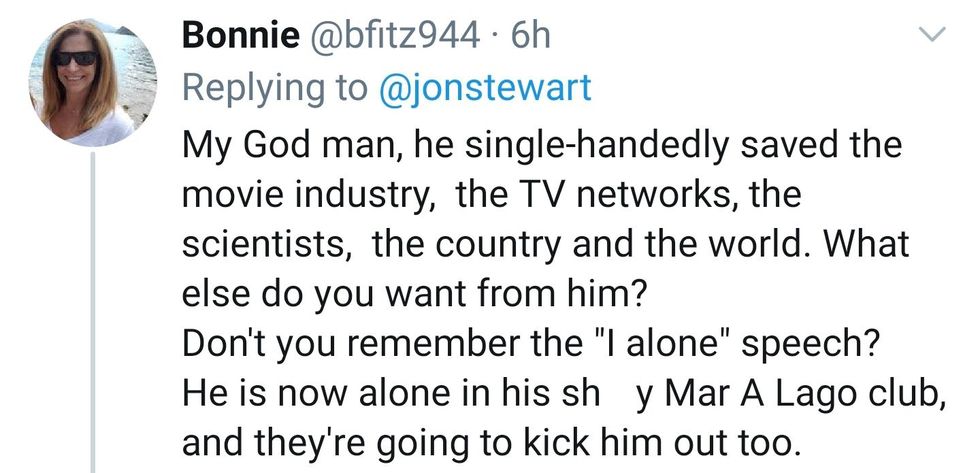 @bfitz944/Twitter
While it is not likely a surprise that Trump chose to quit before the union could expel him, the level of childishness exhibited by his resignation letter was evidently a surprise to some.
Stewart was far from the only person dragging the letter on Twitter.
Shorter Trump whine: "You can't fire me, I quit!!!" https://t.co/3ujTKOXi6y

— Karen J (@Karen J) 1612475779.0
While Trump has largely been deplatformed online—after being banned from several social media services—he still managed to get his name out there by being extra mockable.