Starbucks in the UK is at the center of a negative controversy after a video of a barista trying to throw out a paying customer for being homeless has gone viral.
---
In the video, a homeless customer is approached by a Starbucks barista and a security officer, who ask him to leave.
Sajid Kahhllon, another nearby customer, can be heard telling the barista and officer that they shouldn't be asking him to leave while he eats his food.

Kahhllon had noticed the homeless man earlier and bought him a sandwich and a slice of cake.
"It was painful to see that someone had to search for food like that. I asked him if he was hungry and if he would like me to buy him some food? He replied yes in a very weak voice."
He later stepped in to stop the barista from throwing the homeless man out.

"He is eating his food, you can't just ask him to leave. Let him finish the food and then he can leave."
After several customers chimed in in support of the homeless man, the barista in the video appears to relent and allow the man to stay.
But Kahhllon thinks the incident was mishandled.

"I understand the point of view of Starbucks, but I still feel this type of situation needed to be dealt with more respect and empathy. We are all human and we all get hungry."
Starbucks has responded to the video with a statement, which reads, in part:

"We want every customer to have a positive experience, and we apologise that we did not meet that expectation in this instance. The interaction on video is not indicative of the environment we strive to create."
The company is trying to make sure nothing like this happens again.
"We are looking into the circumstances surrounding this customer's experience and will take appropriate action to ensure that our stores remain welcoming places for everyone."
Kindness can be free. This shirt is available here.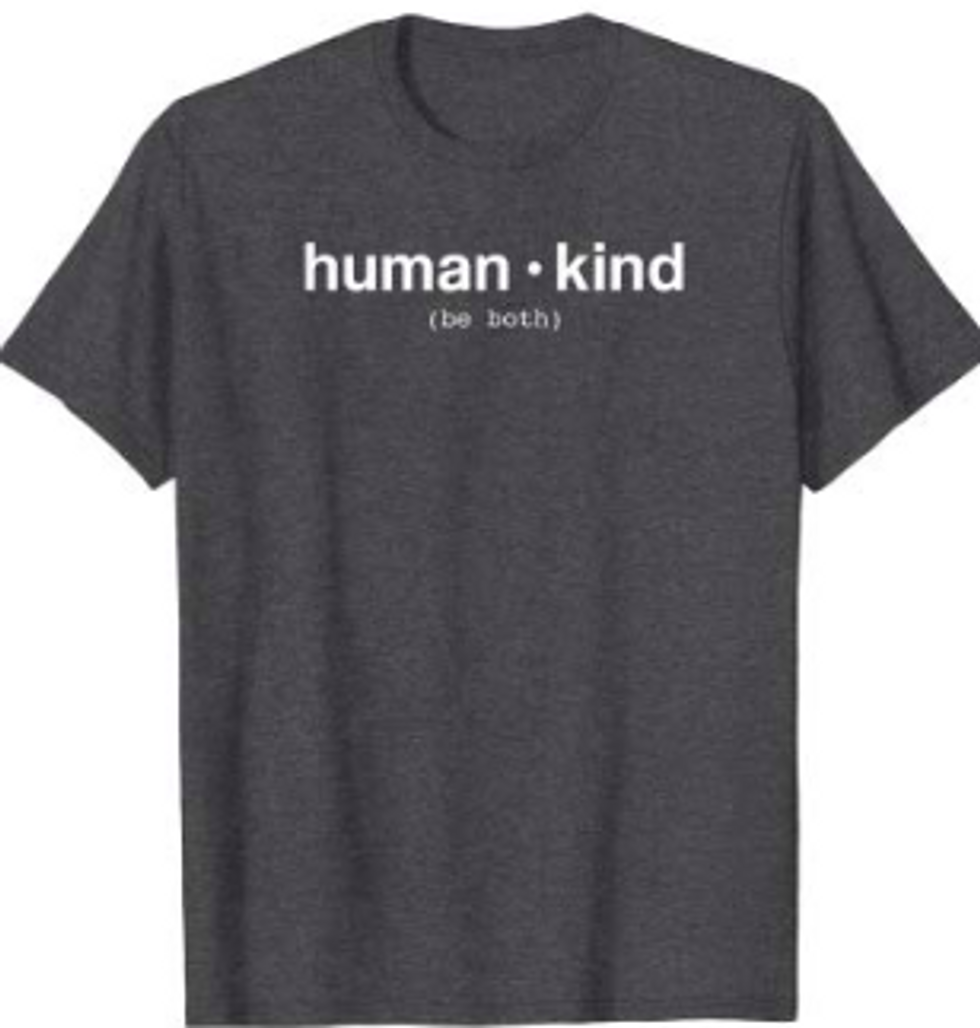 Amazon
******

Have you listened to the first season of George Takei's podcast, 'Oh Myyy Pod!'?
In season one we explored the racially charged videos that have taken the internet by storm.
We're hard at work on season two so be sure to subscribe here so you don't miss it when it goes live.
Here's one of our favorite episodes from season one. Enjoy!