Anthony "The Mooch" Scaramucci, spent 11 days as White House Communications Director until a profanity-laden call to then-New Yorkerreporter Ryan Lizza resulted in Scaramucci's dismissal, making him the shortest serving member of President Donald Trump's hemorrhaging administration so far.
---
Scaramucci's bizarre transgressions and abrasive demeanor during his time at the White House made him gold for television commentary after his departure. While most of his punditry was in defense of the President, that recently changed.
Sit down, because there's a lot to unpack here.
It all started during Scaramucci's recent appearance on the Bill Maher Show to comment on the President's poorly received visits to El Paso, Texas and Dayton, Ohio in the wake of two horrific mass shootings in the cities that left a total of 31 people dead.
"So, look, the President didn't do well on the trip," Scaramucci conceded. "He probably would be mad at somebody for saying that."
Scaramucci was right: the President soon fired back on Twitter.
Never one to back down from a fight, Scaramucci soon threw down the gauntlet as well.
Scaramucci's tweets have since been in full mea culpa mode, assuring that he won't be voting for Trump in 2020 and apologizing for spending so long trying to see the best in the President.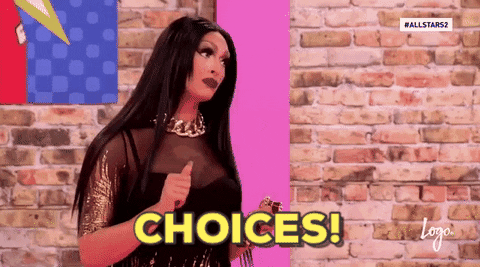 Giphy
But his regret isn't limited to his Twitter feed.

In an appearance on CNN, Scaramucci called for the Republican party to seriously reconsider going into 2020 with Trump at its masthead.
But let's get real. The chances of the GOP admonishing Trump on the level of calling for him to step down as the 2020 nominee are virtually zero.
Why would they?
The most recent Gallup poll found that 88% of Republicans approve of Trump's job so far as President. Trump is an embodiment of what most Republicans have now allowed themselves to support.
As a result, Republican lawmakers and establishment GOP figures are nestled comfortably in a car on the Trump Train, willing to ride it straight off the rails—or worse—for another revolution around the White House in 2020.
People didn't hesitate to point this out.
Don't expect to see Scaramucci donning a pink hat any time soon though. While he's stated he won't be voting for Trump in 2020, he still says he is "neutral" in regards to the President.
Judging by a since-deleted tweet to Congresswoman Alexandria Ocasio-Cortez (D-NY), Scaramucci may not be as transformed as some are hoping.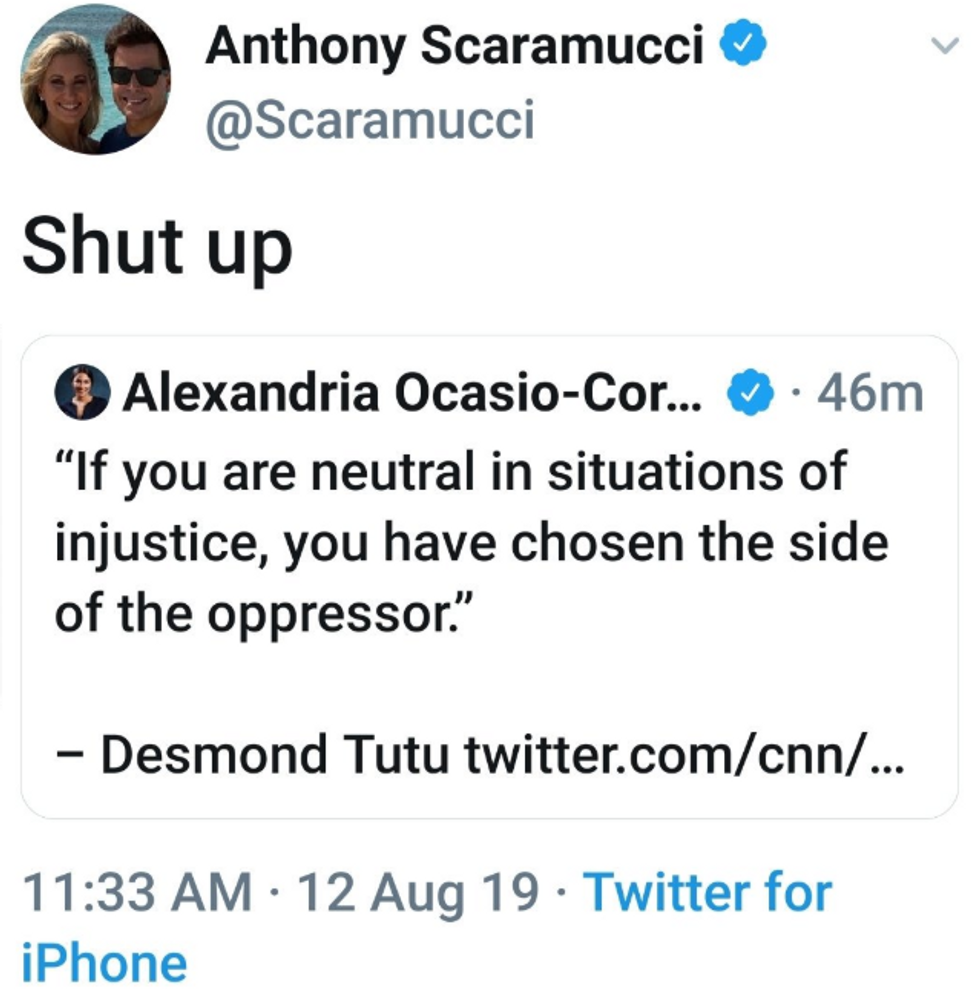 We're sure Scaramucci's story is far from over.
The book Fear: Trump in the White House from acclaimed journalist Bob Woodward is available here.