Charlie Sheen and Denise Richard's daughter, Sami Sheen, responded to a troll who asked if she had "the body" for OnlyFans (OF).
On Monday, the influencer announced she joined the amateur adult entertainment content subscription platform. It was a decision that elicited divided responses from her celebrity parents.
She promoted the news on Instagram by posting a bikini-clad photo of herself in a pool captioned:
"Click the link in my bio if u wanna see more."
The 18-year-old scion was hosting an Instagram Q&A session on Wednesday when one Instagrammer mocked the teen.
They asked her:
"Do you really think you have the body for of lol."
Sheen responded with a photo of herself with a plate of pizza slices and said:
"Yes because there's no 'body' you need to have in order to do [OnlyFans]."
She added:
"Only thing that matters is making sure that you're comfortable with what you're posting & remembering that all bodies are beautiful."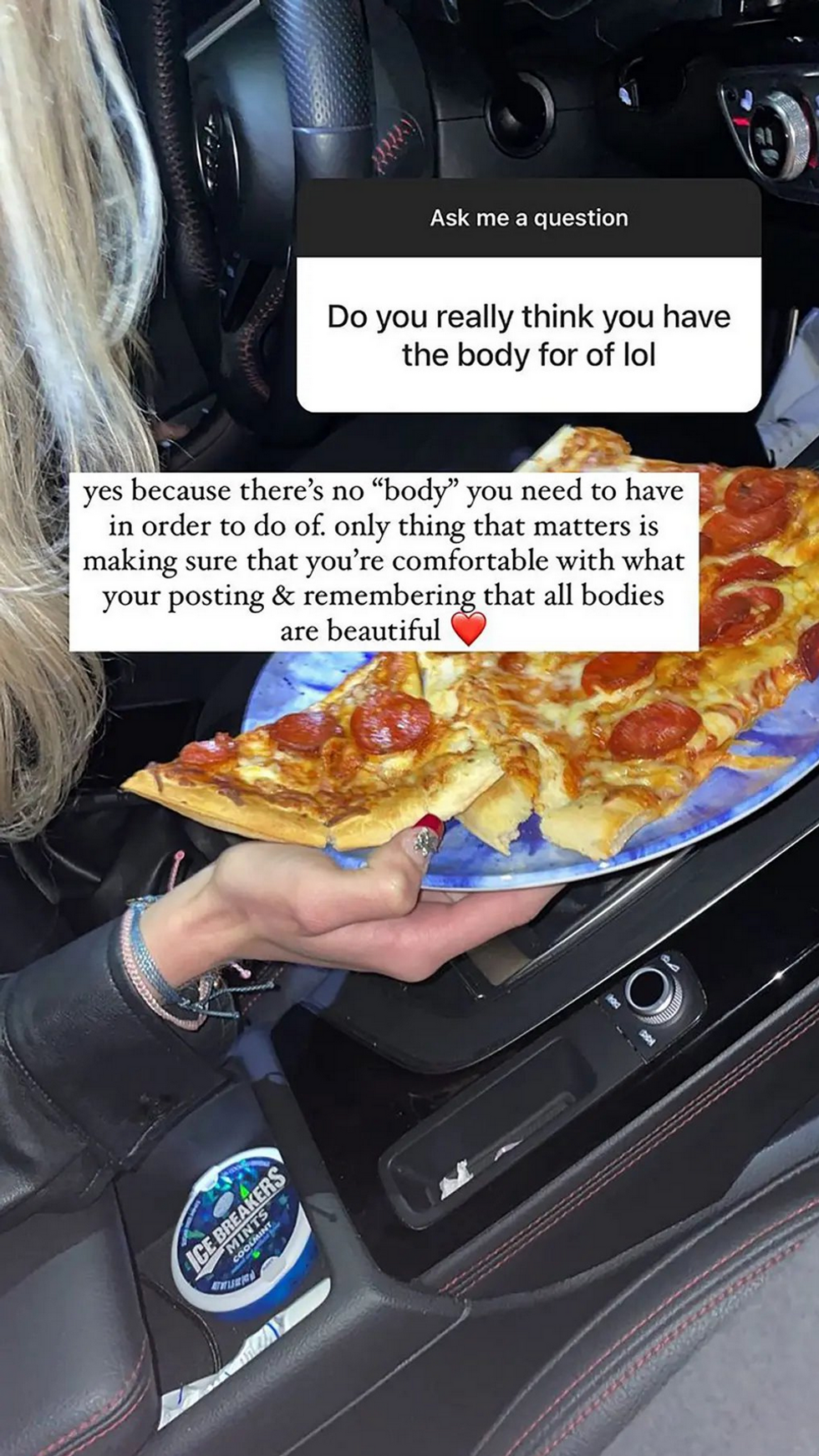 @BrightlyAgain/Twitter
Supporters of Sheen weighed in with their thoughts over the troll's comment.

When another fan asked if her parents were aware of her new online venture, Sheen said her mother was "extremely supportive."

Richards, who filed for divorce from Charlie Sheen in 2005, clapped back at her ex-husband who was disapproving of their daughter joining OF. Sheen blamed Richards for the controversial decision.
The Two and a Half Men star said via his publicist, Jeff Ballard:

"She is 18 years now and living with her mother. This did not occur under my roof."
"I do not condone this, but since I'm unable to prevent it, I urged her to keep it classy, creative and not sacrifice her integrity."
Richards–who appeared in the reality show The Real Housewives of Beverly Hills–responded by arguing their daughter was old enough to make her own decisions.

"Sami is 18, and this decision wasn't based on whose house she lives in," said Richards.
"All I can do as a parent is guide her and trust her judgement, but she makes her own choices."

In her Q&A, Sami also opened up about her dating life when a follower asked if she was single.
She simply replied, "Yes."
And when another asked if she was exclusive to dating people who were "famous or popular," she replied:
"lmao I don't care about fame or popularity. As long as someone is respectful and we can have fun together that's all that matters."