Secretary of State Rex Tillerson appeared on CNN's "State of the Union" on Sunday morning, and he attempted to clear the air about any disputes he has allegedly had with President Trump.
When pressed about calling the president a "moron," Tillerson was quick to dodge the question instead of answering it, telling CNN's Jake Tapper: "I call the president 'Mr. President.' At the end of the day, he makes decisions. I go out and try to implement those decisions."
---
Earlier in the week, reports indicated that a request by Trump to increase the U.S. nuclear weapon arsenal "tenfold" prompted the name-calling from Tillerson.
When Tapper wouldn't let the matter go, reminding Tillerson that White House officials were telling the press that he did, in fact, call Trump a "moron," Tillerson was shocked, telling Tapper there were more pressing foreign issues to talk about. "I'm not playing," he said. "These are the destructive games of this town."
.@jaketapper: Did you call Trump a moron? Rex Tillerson: "I'm not gonna deal with that petty stuff" #CNNSOTU https://t.co/kOTYS3As6c

— CNN (@CNN)1508073789.0
The other pressing issue was a recent comment made by Republican Sen. Bob Corker, whose ongoing feud with President Trump has seen major press coverage after Corker called the White House an "adult day care center" on Twitter in an apparent dig at Trump.
Ever since Tillerson and Trump seemed to have stopped seeing eye-to-eye on various diplomatic issues, including how to handle mounting aggression from both North Korea and Iran, Corker has had a problem. In a recent phone interview with The Washington Post, Corker expressed his displeasure with how Trump has undermined Tillerson on the global stage. In his opinion, it leaves Trump in a "binary" position in which the U.S. has to either go to war with North Korea and Iran, or it accepts a reality in which both countries have potentially devastating nuclear capabilities and a grudge against the U.S.
"You cannot publicly castrate your own secretary of state without giving yourself that binary choice," he stated. "The tweets — yes, you raise tension in the region [and] it's very irresponsible. But it's the first part (the castration of Tillerson) that I am most exercised about."
So when Tapper asked Tillerson about being "castrated" by Trump, Tillerson tried the diplomatic approach once again, calling Trump and his techniques "unconventional" and "unique." But when pressed for a more succinct answer, he came up with a pretty simple response: "I checked. I'm fully intact."
Secretary of State Rex Tillerson on Sen. Bob Corker saying he has been "castrated": "I checked. I'm fully intact" https://t.co/P8iV5zhi8S

— CNN (@CNN)1508074192.0
Twitter wasn't so sure, however:
@CitizensFedUp @CNN That's alright. By the time impeachment / indictments start rolling they will know without checking. #eunuchs

— BusyBee (@BusyBee)1508100796.0
@CNN If I worked for Trump, I'd be checking every day.

— Jonathan Drake (@Jonathan Drake)1508074360.0
@CNN @maggieNYT 😆 clever quip. But I think it's kinda virtual reality. trumps balls are the ones missing or are the… https://t.co/gV3hoScq3t

— Mary Carolyn Englum (@Mary Carolyn Englum)1508076295.0
@jmartNYT @jaketapper Apparently he didn't check anywhere for his integrity, conscience or ethical standards. Those… https://t.co/3nRSorTusJ

— Michael Wosnick, PhD (@Michael Wosnick, PhD)1508081721.0
@jmartNYT @jaketapper Rex lost his balls when he chose to be a lap dog for the Russians.

— Renee (@Renee)1508084275.0
@jmartNYT @jaketapper Just more of Trump and his administration making America great again. #GuysTalkingBalls

— sherry edelman (@sherry edelman)1508082913.0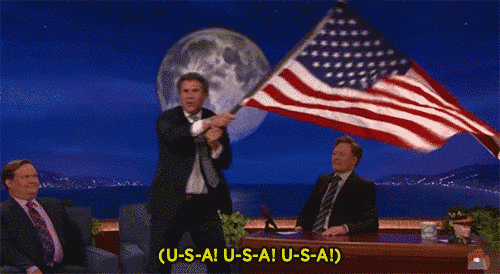 Please SHARE this with your friends and family.
H/T: Politico, The Hill, Washington Post