QAnon conspiracy theorists are actively claiming President Joe Biden—conspiring with China—orchestrated the Texas energy crisis in which millions of Texans are suffering from freezing temperatures, food shortages and blackouts due to the widespread power outages.
QAnon is a far-right conspiracy group that believes in the unsubstantiated claim a deep state cabal of Satan-worshipping pedophiles—consisting of Democrats, celebrities and journalists—runs a child sex trafficking ring and was going to be taken down by former President Donald Trump.
Trump supporting followers of QAnon—and his White supremacist fans—were part of the violent mob, emboldened by Trump's false claims of a stolen election, that stormed the U.S. Capitol resulting in the deaths of five people on January 6.
The Lone Star state has its own electric grid run by the Electric Reliability Council of Texas (ERCOT)—which is not managed by the Federal Energy Regulatory Commission.

The overwhelmed natural gas infrastructure—which Texans largely rely on—was a primary factor that caused one of the worst rolling blackouts in decades, leaving many Texans left in the dark and without heat in subfreezing temperatures.
QAnon's disproven theory for the state-wide power outages alleged President Biden gave China access to the U.S. power grid upon signing the Keystone Pipeline Executive Order which consequently allowed China to hack the system resulting in the rolling blackouts.
Twitter user @PokerPolitics shared a post written by a QAnon influencer—by the name of InevitableET—which read in part:
"I started pulling Biden's [Executive Orders] this morning and I found something buried in the Keystone Pipeline EO… way towards the end of the doc."
"it turns out that the same day Biden shut down the Keystone Pipeline, he also lifted the security on our power grid for 90 days.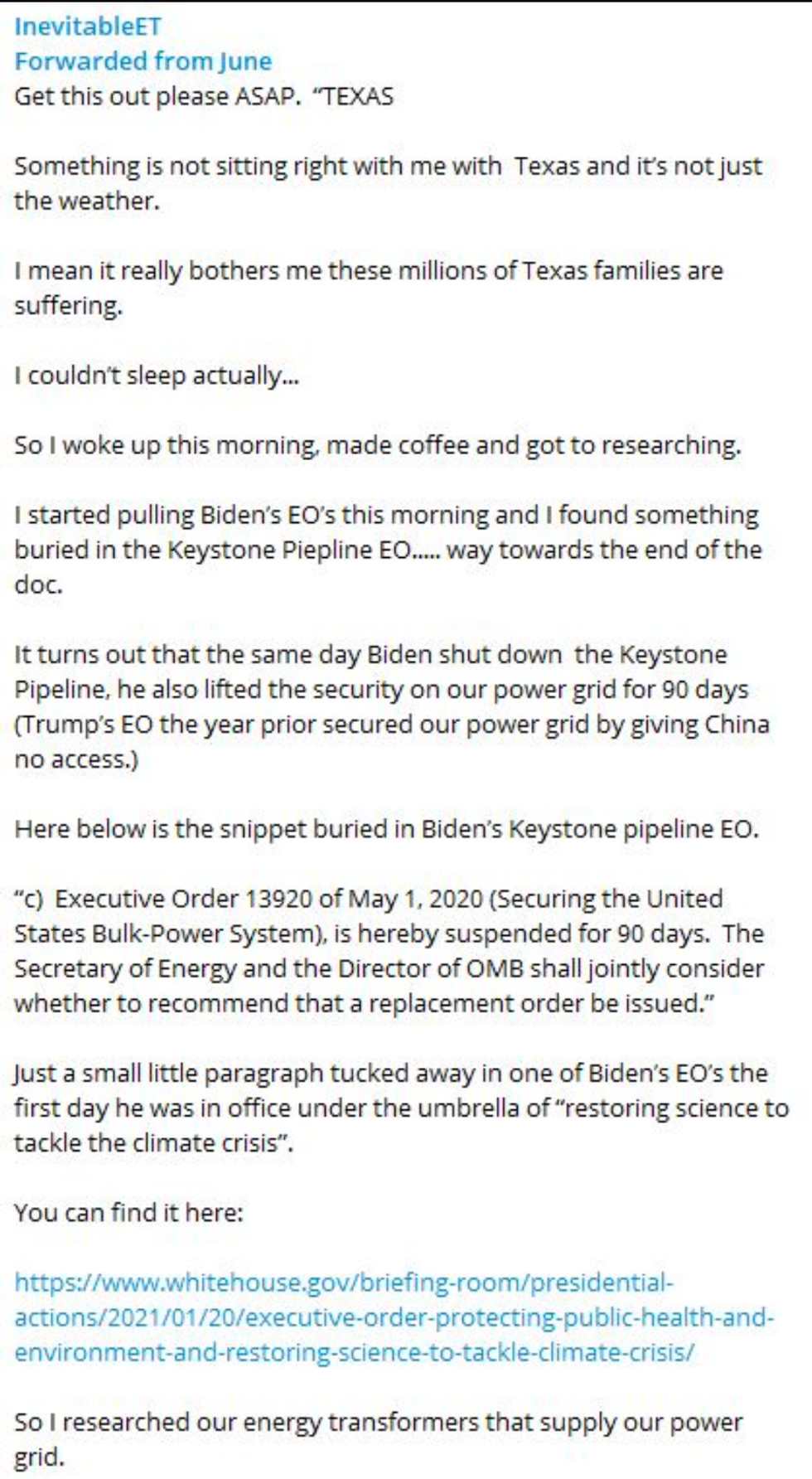 @PokerPolitics/Twitter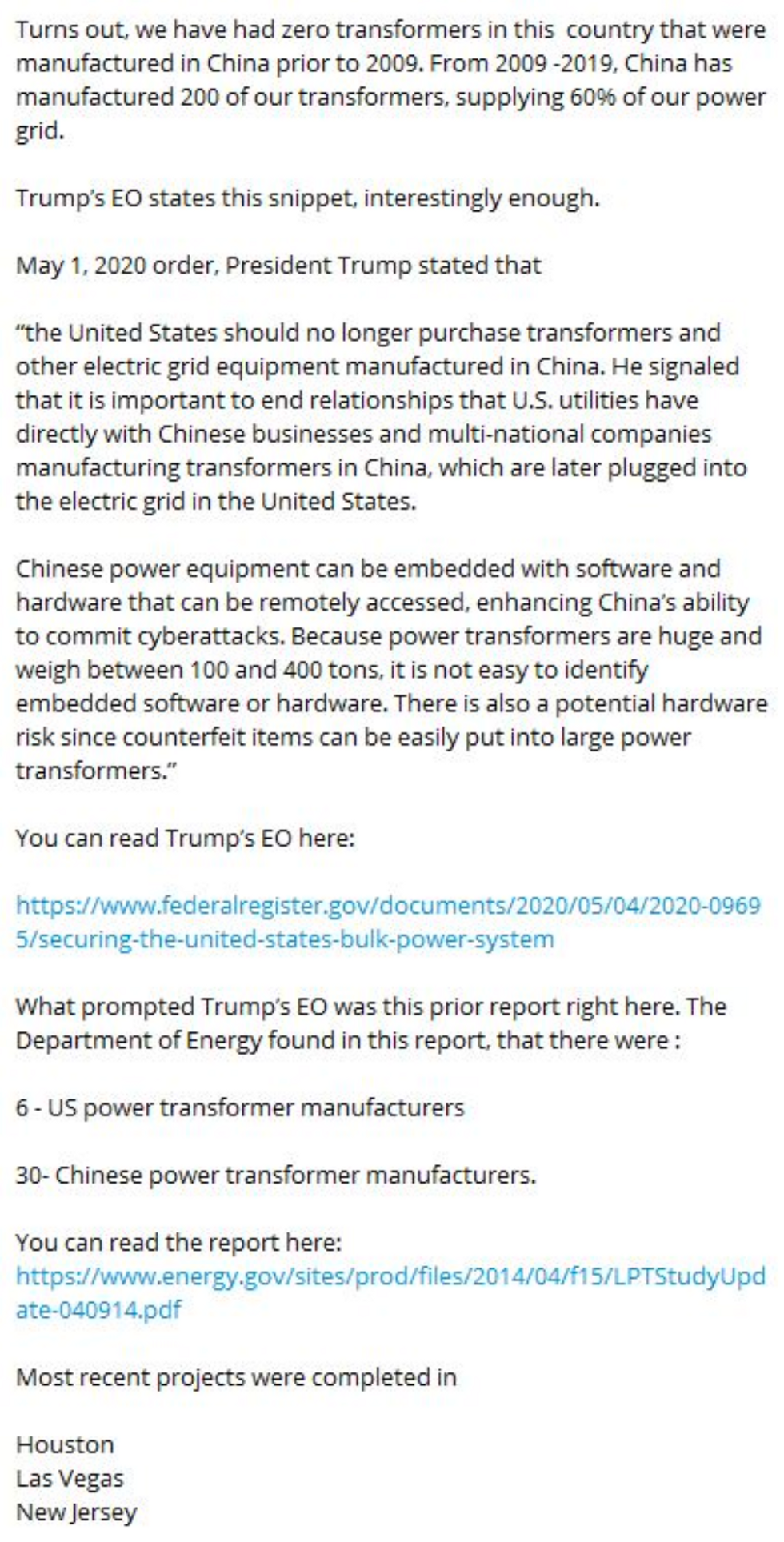 @PokerPolitics/Twitter
The post added:

"Conclusively, Biden, on his first day in office, opened up the American electrical grid to China."
"His very first day in office. Three weeks later, 5 million are without power and struggling to keep their families warm, and many livestock are unable to survive the emergent conditions caused by my power and limited water."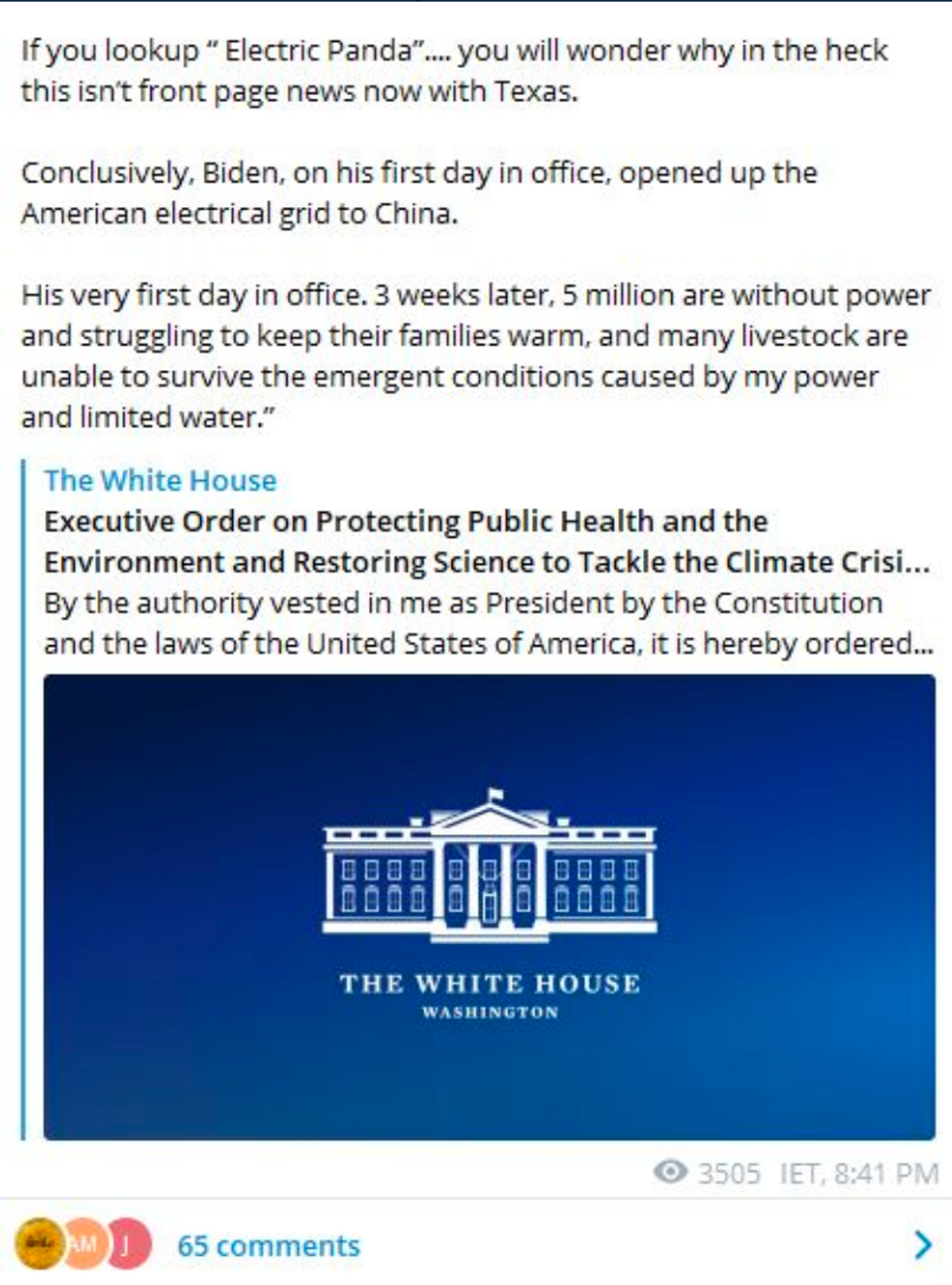 @PokerPolitics/Twitter
Twitter sounded off on the latest unfounded QAnon claim.
The Biden/China conspiracy is not the only fake theory concerning the Texas energy crisis. Those in QAnon's circle have also touted unfounded claims of the snow in Texas not being real snow.

QAnon's fake theories join that of conservatives'—like former Trump-appointed United States Secretary of Energy and Republican, Rick Perry—who falsely blamed the power crisis solely on renewable energy sources, like wind and solar energy.