Russian President Vladimir Putin suggested that Jews may have been behind the hacking of the 2016 U.S presidential election.
---
In an exclusive interview with NBC's Megyn Kelly, Putin said that he didn't care if Russians meddled in our election, but if they did, they weren't acting on behalf of the Kremlin or any part of the Russian government. But then he went one step further, saying that it could have been Jews or other minorities who were behind the attack. "Maybe they're not even Russians," Putin told Kelly. "Maybe they're Ukrainians, Tatars, Jews, just with Russian citizenship. Even that needs to be checked. Maybe they have dual citizenship. Or maybe a green card. Maybe it was the Americans who paid them for this work. How do you know? I don't know."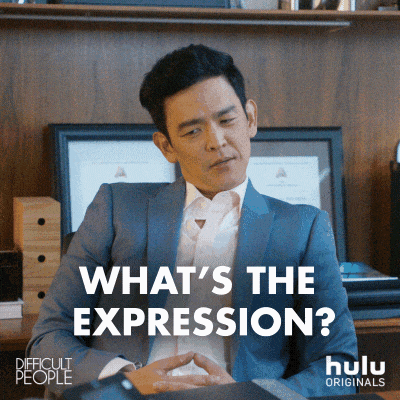 Obviously, erroneously scapegoating Jews for the ills of the world is nothing new. Antisemitism, however, remains pervasive throughout Russia, despite Putin having invited Jews who were displaced under Soviet rule to return to Russia. Putin's outrageous comments, which admittedly may have been just a ploy to made headlines, (sound familiar?) sparked a wave of outrage from civil rights groups, Jewish advocates, and lawmakers.
"Intolerance is intolerable."

Senator Richard Blumenthal (D-CT), who is Jewish, seemed equally disturbed at the lack of response from President Donald Trump or the White House, as he was by Putin's comments. Trump has referred to Putin as "a strong leader" who has "done a very brilliant job in terms of what he represents and who he's representing." Trump has also denied Russian election meddling —"Putin said he absolutely did not meddle in our election. He did not do what they are saying he did," Trump once said. Every single United States intelligence agency has confirmed that Russia did, in fact, interfere with our election.
Trump's near-endorsement of neo-Nazis and white supremacists following last year's demonstrations in Charlottesville, Virginia only amplify growing suspicion about how Trump truly feels about Jews and other minority groups. Trump said that there were "fine people on both sides" in the clash between neo-Nazis and those protesting bigotry. With no response to Putin's comments emerging from the White House, one can only wonder if Putin really is pulling Trump's strings. Any other American president would never tolerate such vitriolic language from a major world leader, and would likely be driven out of office, or at least suffer a substantial loss of political capital, for not condemning such hateful rhetoric.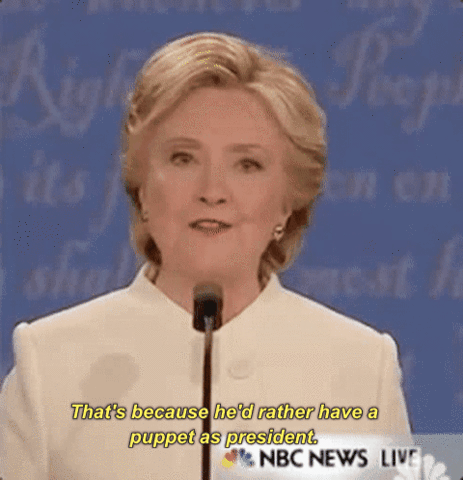 It's almost as if...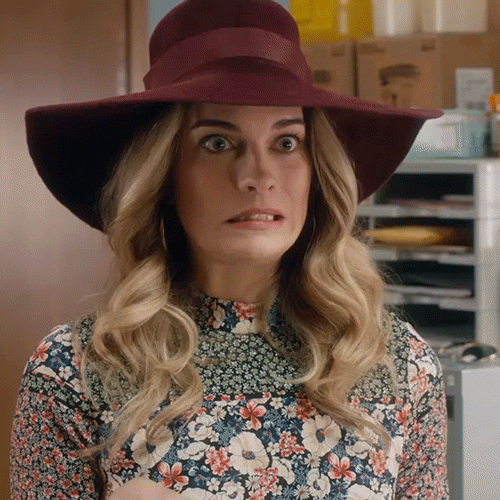 "It is deeply disturbing to see the Russian president giving new life to classic anti-Semitic stereotypes that have plagued his country for hundreds of years, with a comment that sounds as if it was ripped from the pages of the 'Protocols of the Elders of Zion,'" Anti-Defamation League chief executive Jonathan Greenblatt said in a statement. "Protocols of the Elders of Zion" is an anti-Semitic pamphlet published in Russia in the early 20th century that warned against Jewish world domination."
Notably, Putin's differentiation of Russian citizens and "Jews, just with Russian citizenship," offers an eerie echo of the nationalism espoused by Trump and his most ardent supporters. One of the defining creeds of Trump's proto-fascist faction of the Republican Party is the boastful willingness to break up families of immigrants, many of whom are United States citizens, on the bigoted precept that immigrants are inherently dangerous. The racism is nowhere near as thinly-veiled as it once was.
Political commentator Nathan Rubin quickly recognized the rising Antisemitic sentiments that are permeating our, and Russia's, society. "In the last week we've seen Farrakahn on the Far Left rant about "Satanic Jews" and Putin on the Far Right suggest Jews are responsible for meddling in the US election," Rubin wrote. "There's a reason anti-Semitic hate crimes are up 57% year over year, and we need to nip it in the bud. Now."