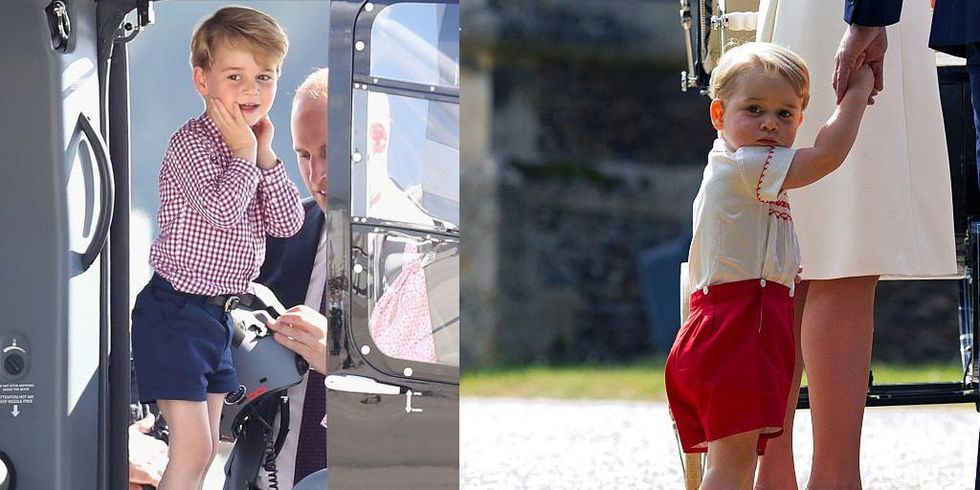 ---
Prince George has one stylish mama, HRH The Duchess of Cambridge. However, while Kate Middleton tends to sport a variety of looks, her son's style remains fairly consistent.
Year in, year out, from season to season, the little prince appears exclusively in short pants.
Even on Christmas Day, the Royal Toddler appeared in a tiny, formal coat, high socks, and…wait for it…short pants.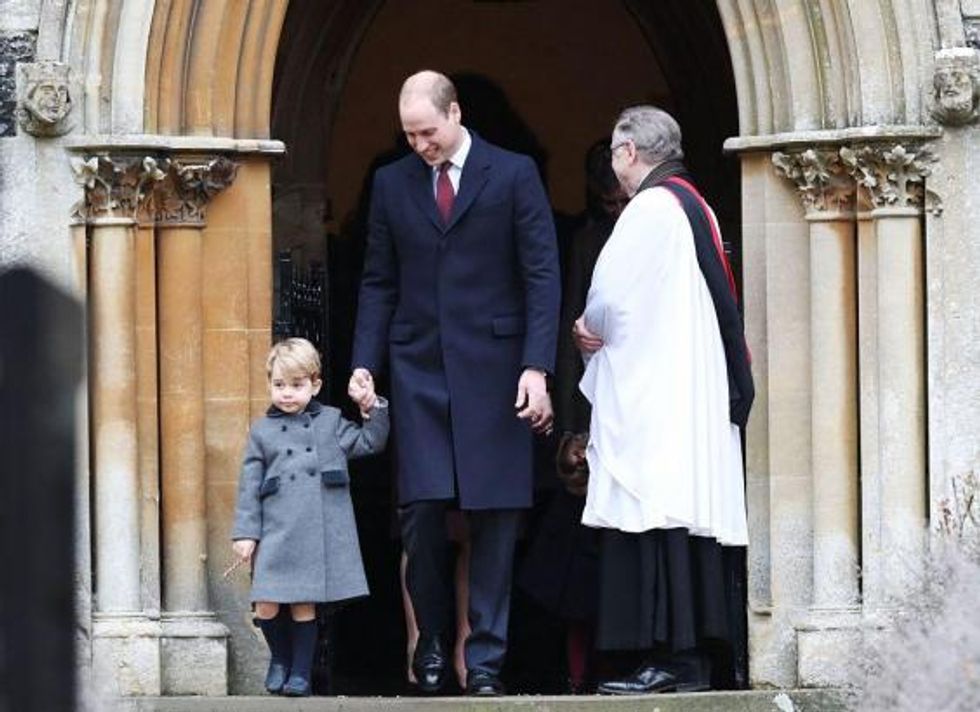 ---
But why isn't he wearing long pants?
As etiquette expert William Hanson told Harper's Bazaar, the reason is very British: tradition.
According to Hanson:
"Trousers are for older boys and men, whereas shorts on young boys is one of those silent class markers we have in England.
Although times are (slowly) changing, a pair of trousers on a young boy is considered quite middle class–quite suburban.
And no self-respecting aristo or royal would want to be considered suburban.
Even the Duchess of Cambridge."
Princes William and Harry also sported the short pants look when they were boys.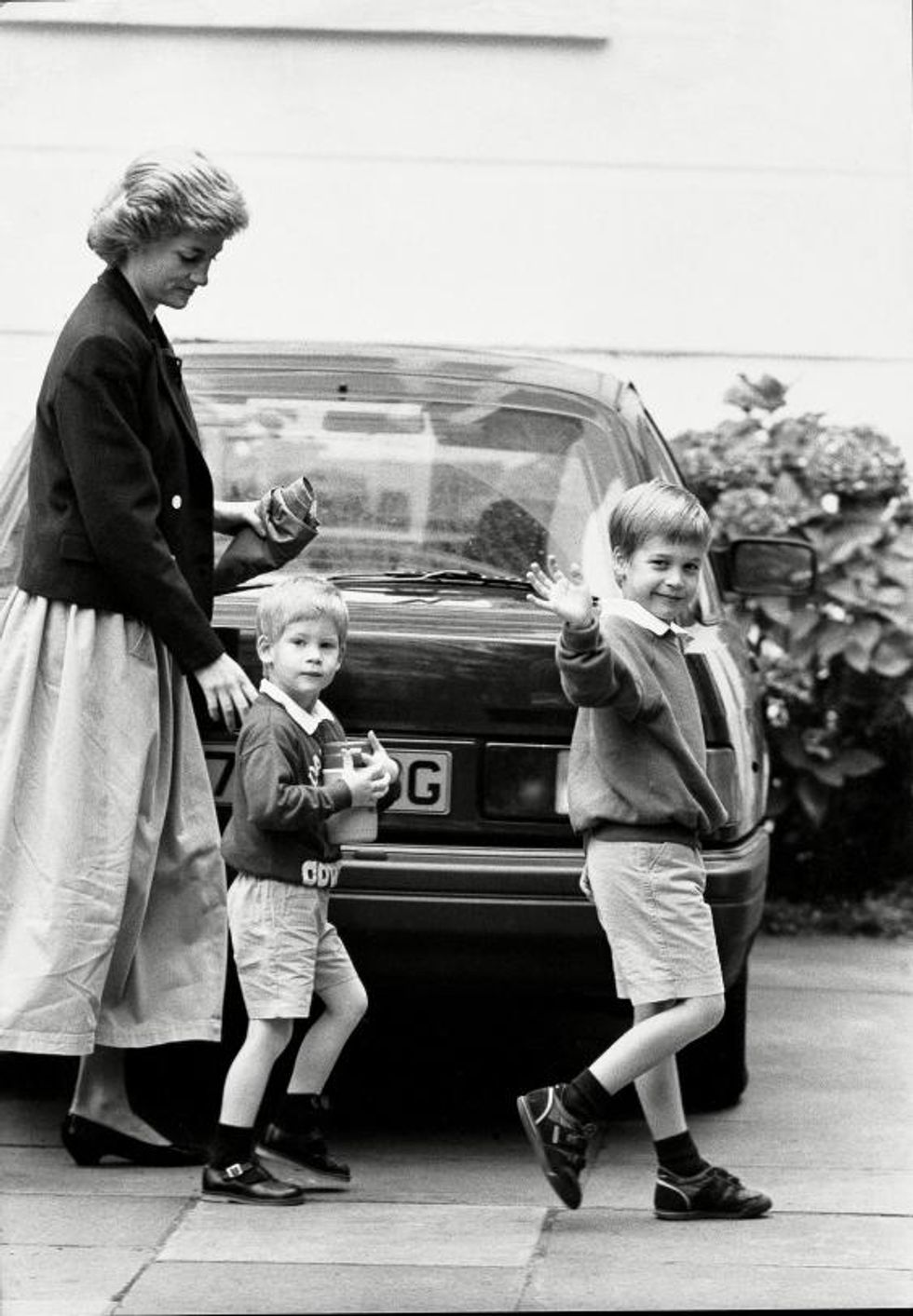 ---
But this tradition far pre-dates George's father and uncle. Hanson believes it goes back to the Renaissance.
Hanson explained to Harper's that we shouldn't expect to see "the lad" in long pants for a few more years.
"The usual custom is that a boy graduates to trousers around eight years old.
This is, historically, perhaps due to the practice of 'breeching,' which dates back to the sixteenth century.
A newborn boy would be dressed in a gown for their first year or two (these gowns have survived as the modern Christening robe) and then he was 'breeched' and wore articles of clothing that more resembled shorts or trousers than dresses."
So, if you've been wondering why young George is always decked out in shorts: now you know! And since we can't resist, here's the whole adorable royal family!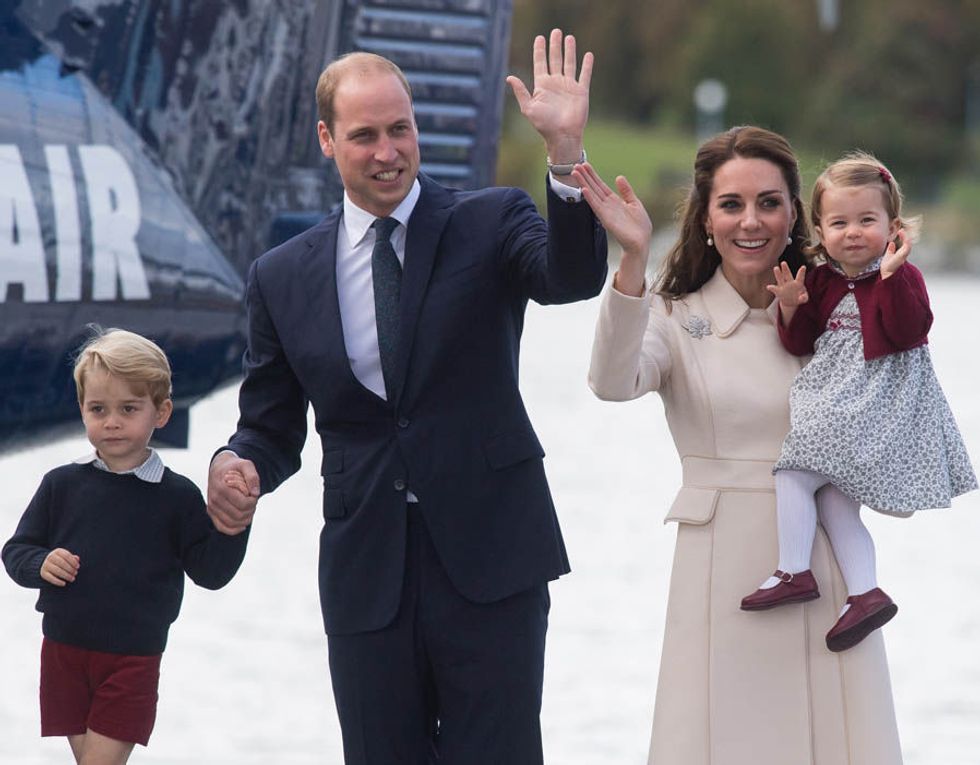 ---
This was on a recent trip to Canada, with his little sister Princess Charlotte in their mother's arms.
But more importantly, we just learned someone had a birthday! To celebrate Prince George's 4th birthday on July 22nd, Kensington Palace released this adorable official portrait.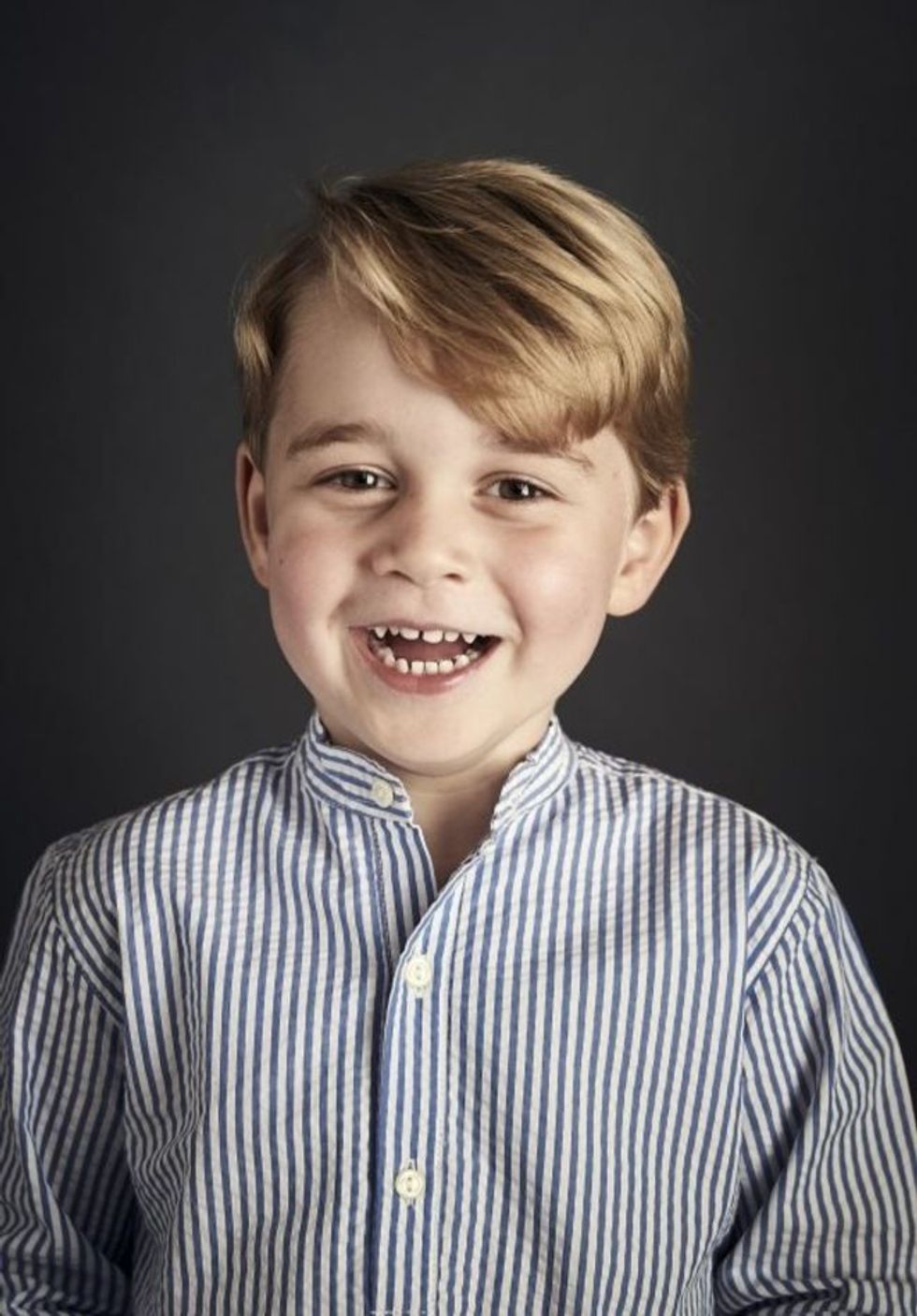 ---
Shorts, or long pants, prince or pauper, that looks like one happy little boy! Happy Birthday Prince George!
Please SHARE this with your friends and family.