In a move that surprised absolutely no one, combative British TV personality Piers Morgan is rejoining Rupert Murdoch's team full time—this time at Fox News.
The new gig is the controversy-loving conservative TV host's first TV job since storming off the set of Good Morning Britain after his co-host pushed back on Morgan's comments about Meghan Markle, Duchess of Sussex, that many found offensive and racist.
Given Morgan's history of pointed attacks against women of color as well as general racist, misogynistic, and transphobic hot takes, a return to Rupert Murdoch's fold at Fox News seems a perfectly natural fit.
It still left much of the internet groaning since the moment Morgan announced the move on Twitter.
Morgan is billing his new Fox News show as a "fearless forum for lively debate" which will "celebrate the right of everyone to have an opinion." This was pretty rich coming from a guy who quit his job live on air because his co-host debated him with a differing opinion.
Anyway, if one TV show simply isn't enough Piers Morgan for you, we have even more wonderful news. Morgan will be downright ubiquitous across several properties owned by Rupert Murdoch's News Corp, Fox News' parent company.
He'll be writing two weekly columns at the USA tabloid New York Post and UK tabloid The Sun—where he began his media career. Morgan had been doing an opinion column for UK tabloid The Daily Mail.
He will host a series of true crime documentaries as well on an as yet unspecified Murdoch controlled network.
And if you're thinking of leaving the country to avoid all this, choose wisely. Morgan's new content will air in the USA, Australia and the UK.
At least he's leaving Canada alone, eh?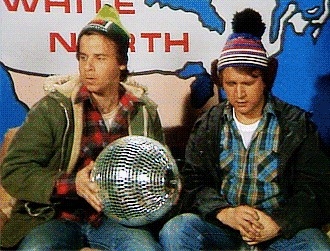 Giphy
Speaking to one of his soon-to-be employers, The Sun, Morgan gushed about his new venture.
"I'm thrilled to be returning to News Corp, which is where I began my media career more than 30 years ago."
"Rupert Murdoch has been a constant and fearless champion of free speech, and we are going to be building something new and very exciting together..."

"I'm going home and we're going to have some fun."

The internet was not quite as enthused.

Morgan previously graced American TV screens in 2011 when he took over Larry King's long-running Larry King Live slot on CNN. Ratings for Morgan's version, Piers Morgan Tonight, began declining immediately after the first episode.
It was canceled in 2014.

Morgan also made the rounds as a reality TV competition show judge.