Presidential candidate Pete Buttigieg is singing the praises of former President Barack Obama after an accidental misquote from The Los Angeles Times went viral.
In the since corrected misquote, Buttigieg appeared to blame Obama for the election of President Trump.
---
In a story published on Sunday, LA Times reporter Evan Halper quoted Buttigieg as saying "the failures of the Obama era help explain how we got Trump."
On Monday, however, Halper issued a correction of the article, admitting he misquoted Buttigieg.
What the Democratic hopeful actually said was "the failures of the old normal."
Halper chalked the error up to being "the result of transcribing a noisy recording at a loud rally."
Halper added an apology, as well as the full context of the quote.
Buttigieg soon tweeted his thanks to Halper and the LA Times for their "swift" action in correcting the error.
He also took the opportunity to praise Obama for everything he was able to accomplish during his presidency.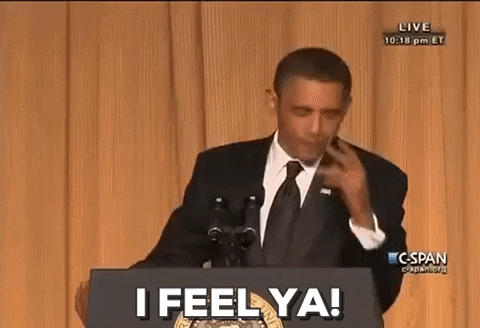 Giphy
Fellow democratic candidate Julian Castro—who used the misquote to criticize Buttigieg on social media—posted an apology as well.

Lis Smith, Buttigieg's senior communications adviser, praised Buttigieg for being "unfailingly gracious- even to those who misquote and attack him in bad faith."
Twitter was equally impressed with both the LA Times and Buttigieg for how they handled the situation.
Buttigieg later told NBC News:
"The reality is, despite what this president says, journalists take their obligation very seriously to make sure everything they print is accurate, and you saw that in how quickly that correction took place."
He added:
"The achievements of the Obama administration affected me personally in many ways, including the ability to serve openly. And I'm an admirer of President Obama. I also believe this election, more than ever, is about the future."
With the 2020 election less than a year away, some mudslinging amongst the candidates is bound to pick up.
But it sure is nice to see a bit of humanity and accountability for the time being.
Pete Buttigieg's book Shortest Way Home: One Mayor's Challenge and a Model for America's Future is available here.
President Barack Obama's book Dreams from My Father: A Story of Race and Inheritance is available here.
Both men wrote their own books.