During Wednesday the seventh's Vice Presidential Debate, many people online were commenting on the exchange between Mike Pence and Kamala Harris being too "boring."
Shortly thereafter, comedian Patton Oswalt burst onto the scene to issue a stark reminder.
Politics are supposed to be boring.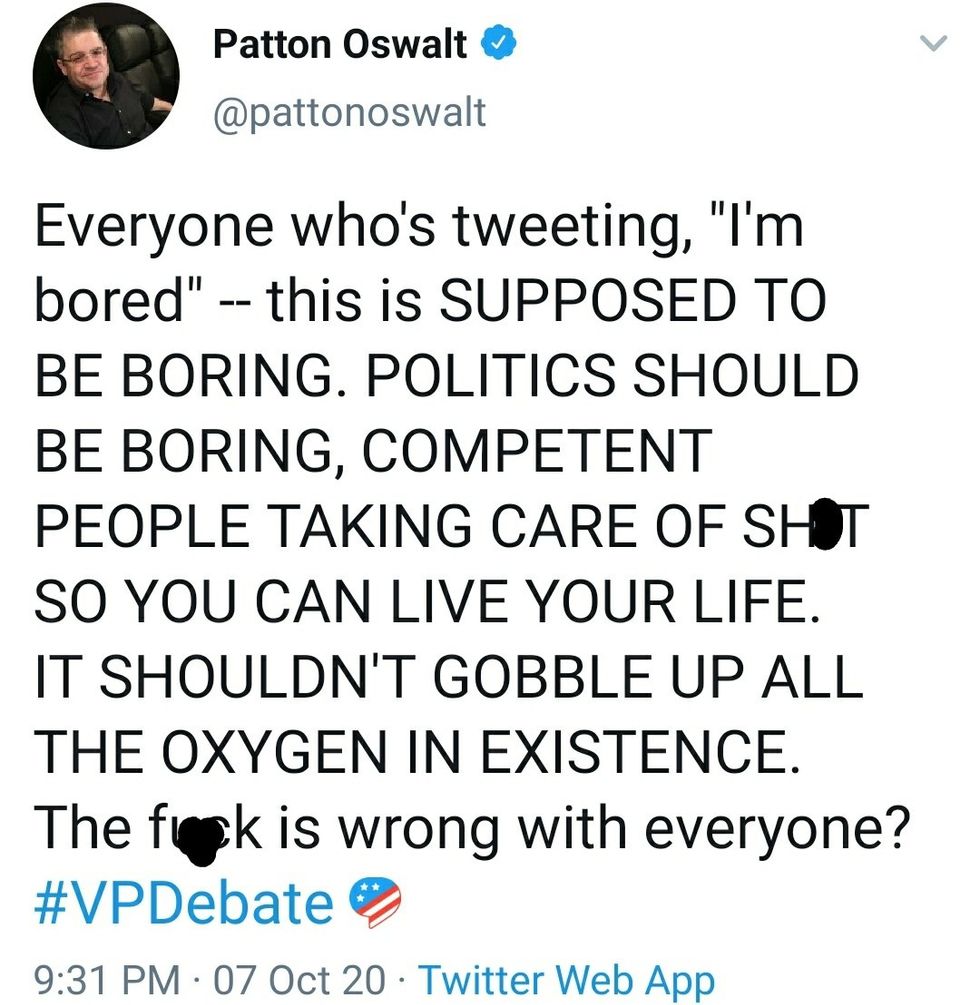 @pattonoswalt/Twitter
Twitter fondly reminisced about the times when politics didn't terrify them on a daily basis.
Others felt there was a different kind of entertainment on display during the debate.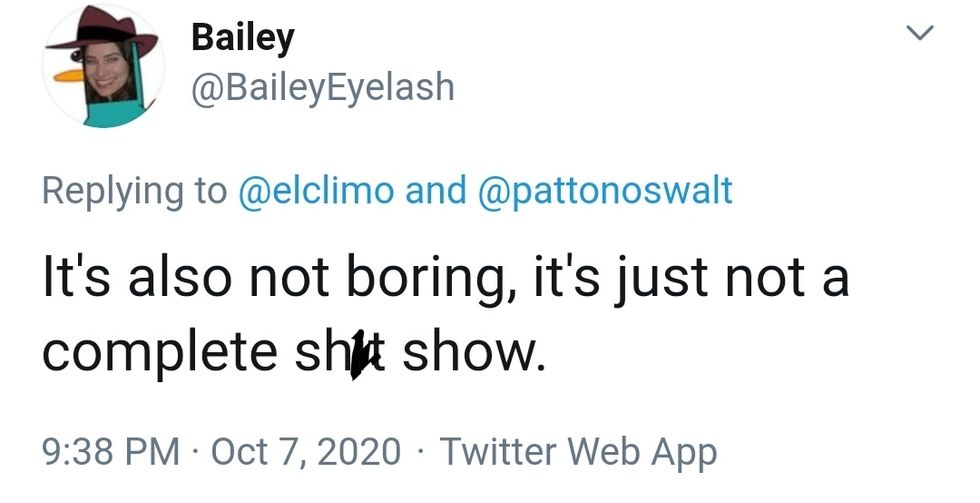 @BaileyEyelash/Twitter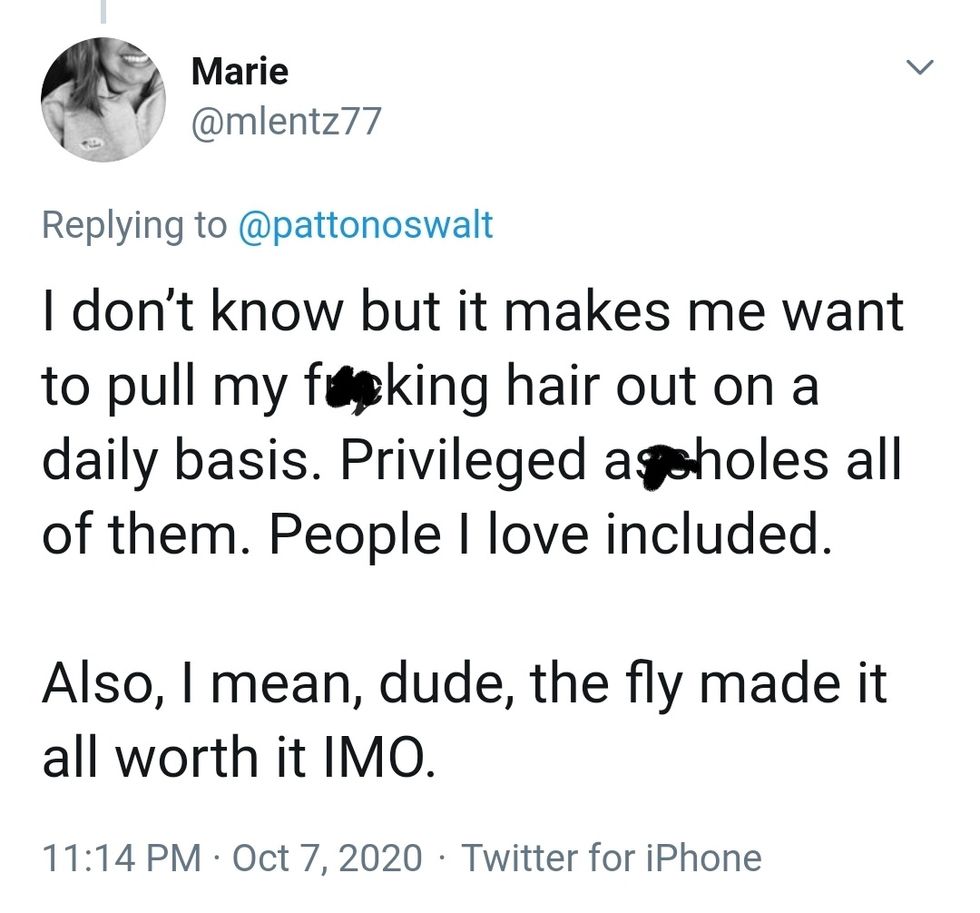 @mlentz77/Twitter
And while some saw boring, others still saw a man with low impulse control.
Hopefully there aren't too many Americans who are won over by a measured tone of voice alone. The ability to maintain control of yourself should definitely be one requirement for a Vice President.

Mostly people were just tired.
On November 3, let's make politics boring again.