kamala harris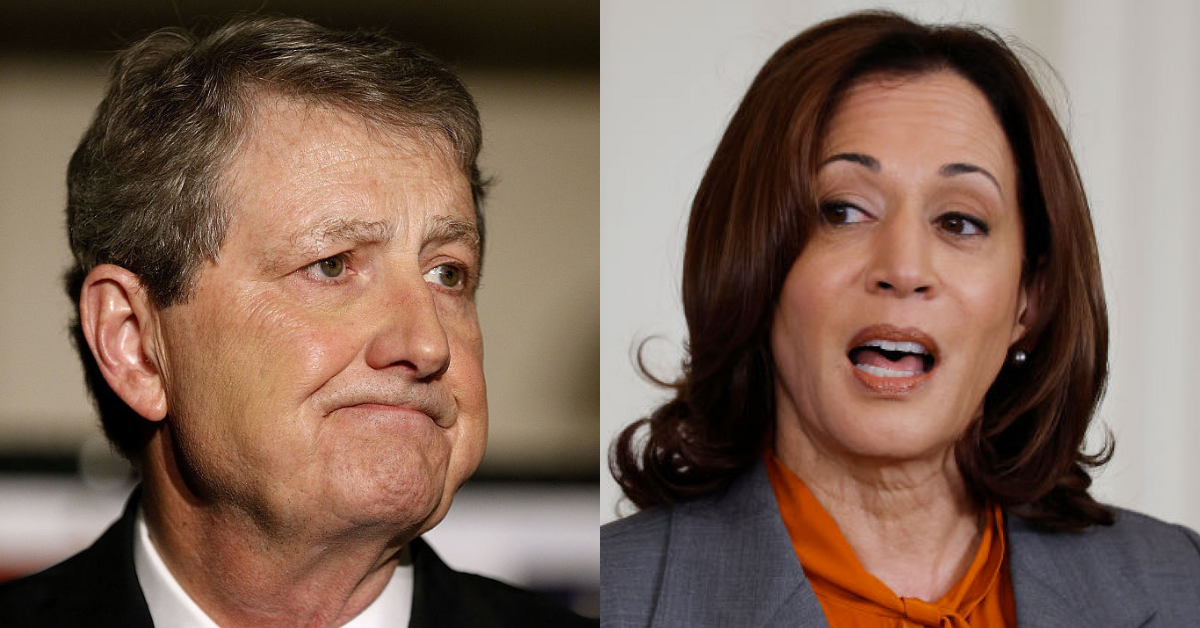 Jonathan Bachman/Getty Images; Chip Somodevilla/Getty Images
Louisiana Republican Senator John Kennedy sparked outrage on social media after video of him insulting Vice President Kamala Harris' intelligence went viral.

In the interview with Fox News anchor Martha MacCallum, Kennedy criticized the Biden administration's border policies, veering into a personal attack on Harris.
He said:

"[The American people] have concluded that Vice President Harris is not capable ― that when her IQ gets to 75, she should sell."
"Again, I'm not saying that's fair or accurate, but that's the conclusion today that the American public have reached."
You can hear what he said in the video below.

Kennedy's comments about Harris have been consistently controversial, with previous remarks that many perceived as racially coded.
In July, he suggested that the Vice President was not "articulate" enough and that English was not her first language:
"I would say the vice president needs to work on being a little more articulate. Some might say that based on her performances, that English is not her first, second, third, or even fourth language."
He was not subtle.
His latest insensitive comment drew swift condemnation on social media, with users labeling it as racist, misogynistic, and hateful.
Harris has had even her smallest actions scrutinized since she took office, a sign, according to her supporters, of the culture of rampant sexism and misogyny in Washington that regularly disparages women in power.

Harris has often been targeted by sexist critics who have questioned her capacity for leadership since she joined Biden on the campaign trail.
An analysis published by Time's Up Now, an advocacy and legal defense group founded in the wake of the #MeToo movement, reported that a quarter of media coverage incorporated at least one racist or sexist stereotype, including the "angry Black woman" stereotype.
These attacks were so pervasive that the organization announced a "We Have Her Back Campaign" to counter sexist, misogynist coverage of Harris ahead of the 2020 general election.
Keep reading...Show less