Tag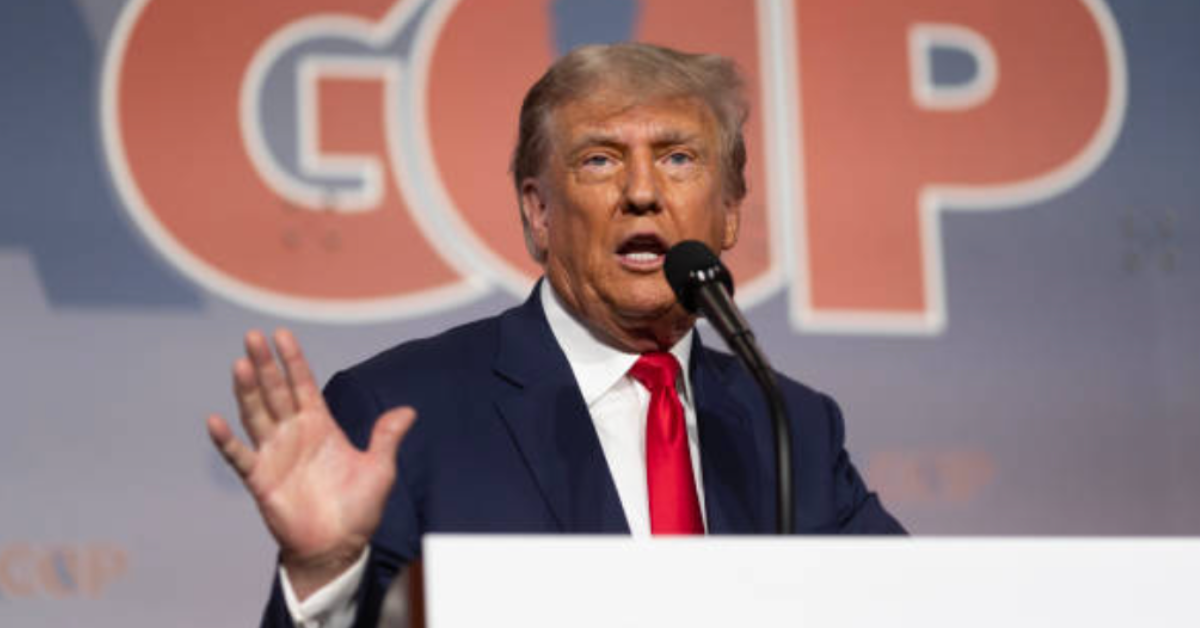 David McNew/Getty Images
Former President Donald Trump was met with cheers and applause after he called for looters to be shot during a speech at the California Republican Party convention in Anaheim.
While Trump's call for violence resonates with the Republican base, it's uncertain how well they will appeal to a broader range of voters necessary for winning a general election. His hardline stance on crime, such as proposing shooting migrants at the border, using lethal force against protesters, and advocating the death penalty for certain crimes, does not curry favor with the wider electorate.
So it should come as no surprise that Trump has once again made clear his support for violent retribution against criminals, as when he declared:
"We will immediately stop all of the pillaging and theft. Very simply: If you rob a store, you can fully expect to be shot as you are leaving that store. Shot!"
You can hear what Trump said in the video below.

Trump's focus on issues like crime aligns with the GOP's strategy to win back suburban voters who have moved away from the Republican Party since his election in 2016.
He played into these fears when he stressed that there must be "violent consequences" against those who commit crimes:
"The word that they shoot you will get out within minutes and our nation, in one day, will be an entirely different place. There must be retribution for theft and destruction and the ruination of our country."
California, Trump added, is "becoming a symbol of our nation's decline":
"We will reverse the decline of America and we will end the desecration of your once great state, California. This is not a great state anymore. This is a dumping ground."
"You're a dumping ground. The world is being dumped into California."

"Prisoners. Terrorists. Mental patients."
Many have condemned Trump's violent rhetoric.
Trump also capitalized on the frustrations of California Republicans with the state's Democratic leadership, blaming them for problems like homelessness, high taxes, and rising crime. He depicted California as a state in decline and promised to reverse this trend, despite the state's deep-blue status.

In his speech, Trump falsely claimed that he lost California in the 2020 election due to fraud, further fueling unfounded doubts about the integrity of the election process. He also criticized the use of mail-in ballots, a contentious issue, on the same day the Republican National Committee launched its "Bank your Vote" initiative encouraging early voting.