Oprah Winfrey may no longer be doling out free cars by the dozens like she did on her long-running day time talk show.

But that doesn't mean her generosity is history.
---
A college freshman in Atlanta had the honor of filming a video selfie with the inspirational media mogul on his broken camera phone, and Oprah teased him about the cracked screen.
So she later sent him a new one to replace it.
Morehouse College freshman Olufemi Yessoufou met Oprah last week during her appearance at the campus for the 30-year anniversary of her Oprah Winfrey Scholars Program scholarship.
Yessoufou and fellow student Zachariah Smith wanted to thank the venerated philanthropist after she pledged she would donate an additional $13 million towards the scholarship.
In Yessoufou's video selfie he later uploaded on Twitter, Oprah can be heard, saying:

"Hey. That's me. That's me in your cracked phone."
The video in which he tweeted, "she played me," racked up over 2.75M views.
People ate up Oprah's candid comment.
Yessoufou told Buzzfeed he embraced her hilarious shade.

"She showed us that she's one of us. That's a joke me or one of my brothers would have made to each other."
But even after Oprah was whisked away after their brief encounter, the interaction was far from over.
When the freshman woke up to a slew of likes and retweets the next morning, he received a DM from someone on Oprah's team, that read:
"Oprah already has this phone for you, and it's my job to make sure you get it."
On October 18, Yessoufou received a new iPhone 11 with a phone case, and a screen protector, of course.
He updated his Twitter feed with a photo of the surprise gift and a note from Oprah.
She wrote:

"We can't have you out here viewing the world thru a cracked screen or a cracked cover. The new camera you're gonna love for sure!"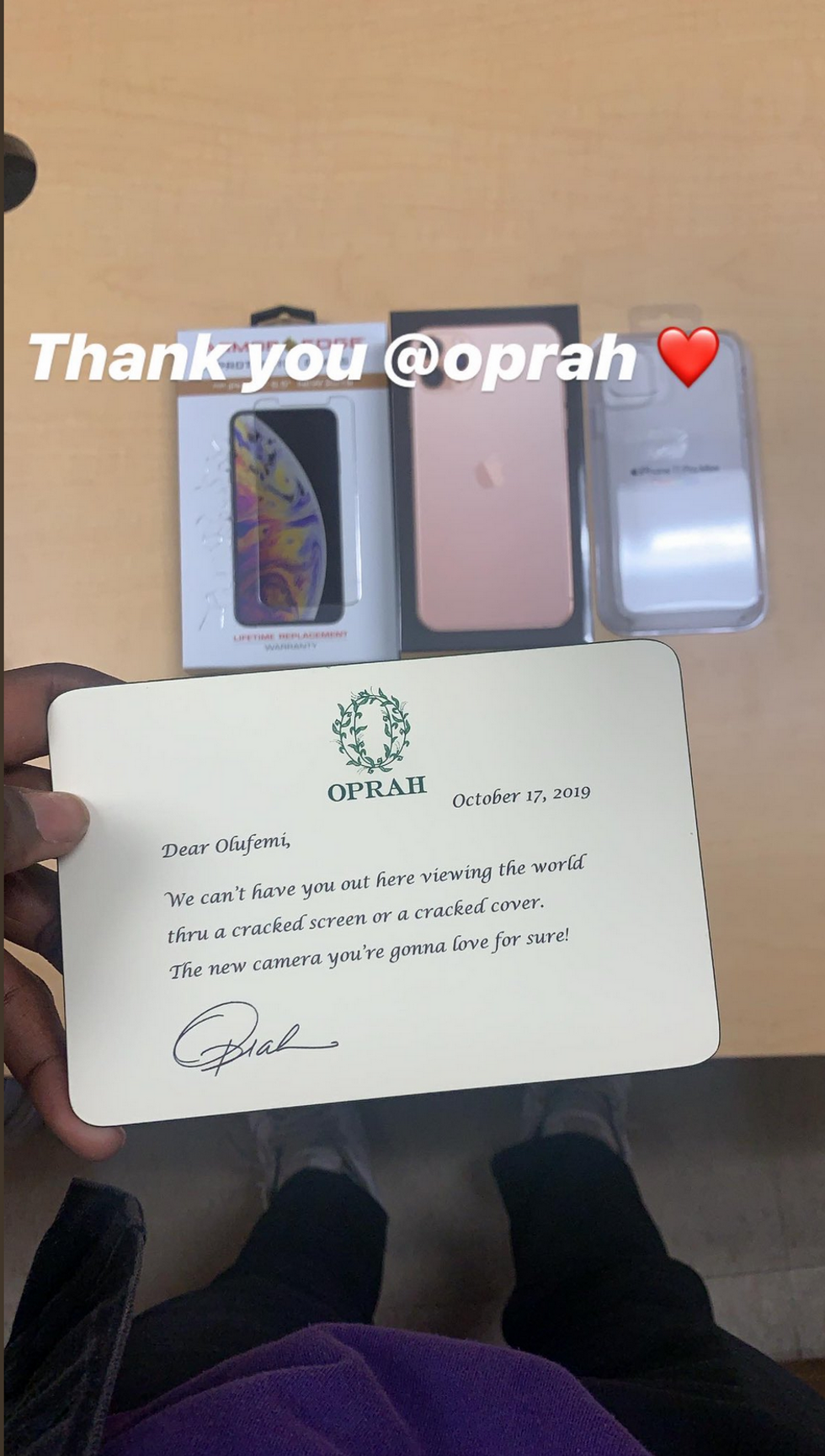 @BigDon0/Twitter
Yessoufou is not yet an Oprah Winfrey Scholar, but he hopes to be in the coming semester.

Hopefully, the new phone will not distract him from his studies.
"For her to go out of her way to send me a phone was amazing."
Oprah's philanthropy with Morehouse College students began in 1989 with $1 million to establish the Oprah Winfrey Endowed Scholarship Fund.

She increased her endowment on Monday with a pledge to donate $13 million in addition to the $12 million accrued total since 1989.

Before announcing her donation, Oprah told students:

"Seeing you young Oprah Winfrey scholars here today has moved me deeply. I was really surprised to learn that it's been 30 years since I made that $12 million donation to Morehouse, so today I would like to add $13 million to that."
To date, 600 students were able to receive education through her scholarship program.

If you want to try your hand at fixing your own phone (if you're outside your warranty), this GANGZHIBAO 90pcs Electronics Repair Tool Kit is available here.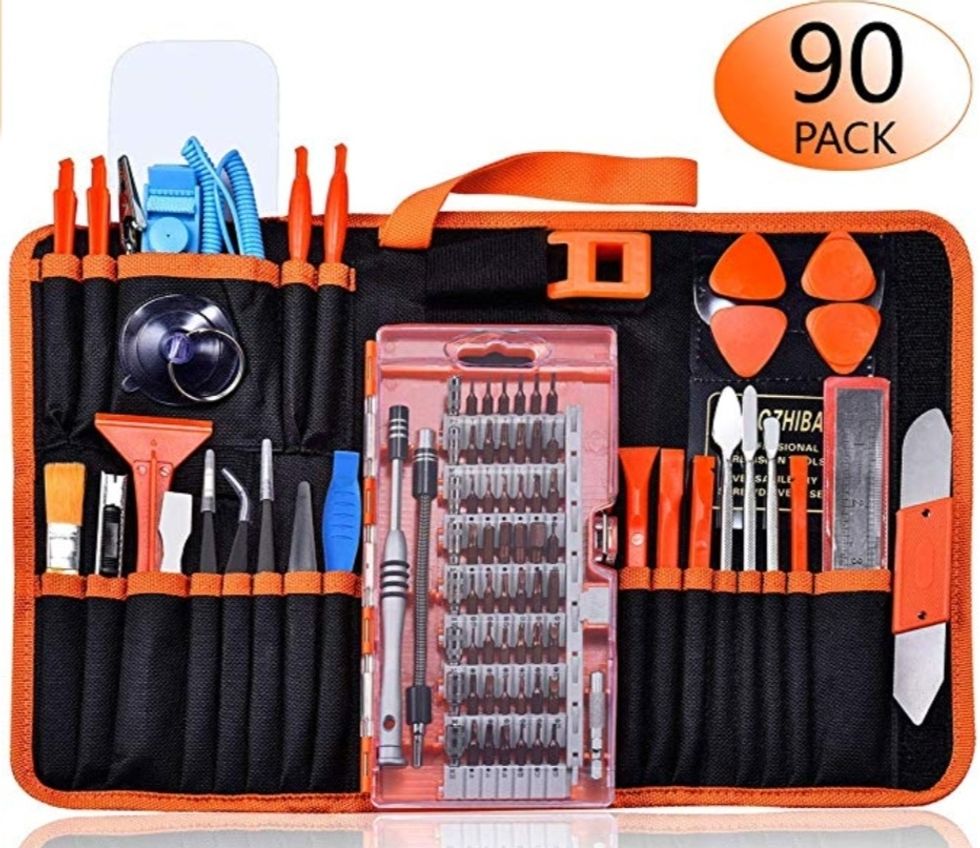 Amazon
******
Have you listened to the first season of George Takei's podcast, 'Oh Myyy Pod!'?
In season one we explored the racially charged videos that have taken the internet by storm.
We're hard at work on season two so be sure to subscribe here so you don't miss it when it goes live.
Here's one of our favorite episodes from season one. Enjoy!