Online shopping can be totally hit or miss.
When it's a hit, it's one of the best ways to find inexpensive clothing in your personal style that actually fits.
GuyWhen it's a miss... well ... we end up with hilarious moments like this one.
---
Callie Conway is a 19 yr old British woman who was trying to prep for a vacation in Ibiza.
If you've never been to, or heard of, Ibiza - allow us to fill you in. It's a city in Spain that combines beautiful beaches and an incredibly lively club scene. If beach-side raves sound like your kind of fun, then Ibiza might just be for you.
Now that we've explained what Ibiza is, the outfit Callie tried to order online might make a bit more sense.
It's a 3 piece mesh set. There's a headband, crop top and leggings.
It would honestly be pretty cute over a bikini... if it fit an actual human being. See, she ordered the set online in a women's size 8, but it's quite possible the makers of the garment have never seen an actual human being...
Because this is what arrived: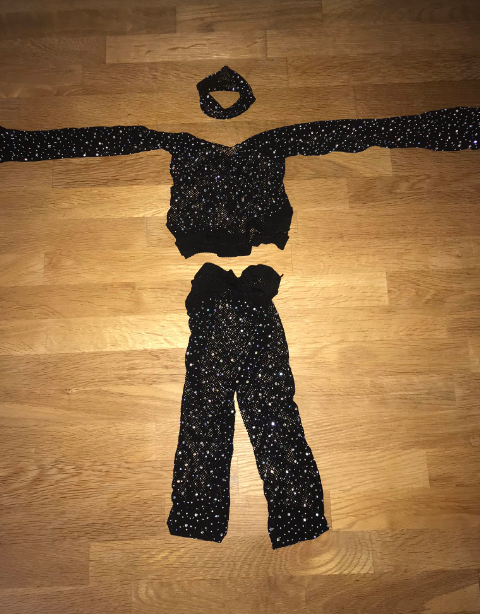 @Callie_conway1/Twitter
Mesh has some stretch to it, but even a child would struggle to fit into this. Callie certainly did, so she knew she absolutely wouldn't be keeping it for herself.

She didn't have to look far for someone who could rock the look, though. Her dog just so happens to be a total fashionista with an extensive wardrobe of her own.
So guess who looks Ibiza-ready, you guys?
Charlotte the dog!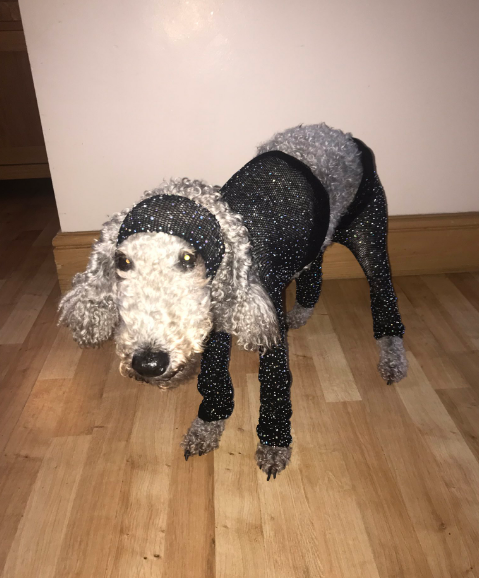 @Callie_conway1/Twitter
Callie posted all about Charlotte's high-fashion moment on Twitter.
Unsurprisingly - her tweet was a total hit.

There you have it folks - the next time you have an online shopping disaster, just find your nearest fashion-loving dog and turn those shopping lemons into internet lemonade!