The parents of a gifted trumpet player and athlete are inspiring people to "celebrate their differences" after revealing how their daughter was banned from a theme park ride, as she was born without a left hand.
Desperate to raise $20,000 to fund a "bionic" hand for Stacey, her parents Rich and Emma believe it would "totally transform" the life of the teenager.
"I know I'm her mum and I'm going to sound biased, but she's got so much going for her – she's beautiful, artistic, sporty and has a wonderful sense of humor," Emma said.
"It's so sad to think she's being held back because she feels so self-conscious all the time. People don't realize, but their attitudes towards Stacey can have a huge impact on her self-esteem."
"Sometimes, she's just written off by people who think she can't do something because she's only got one hand, but actually, she can do it. And that can be really difficult for her, especially when it happens so often."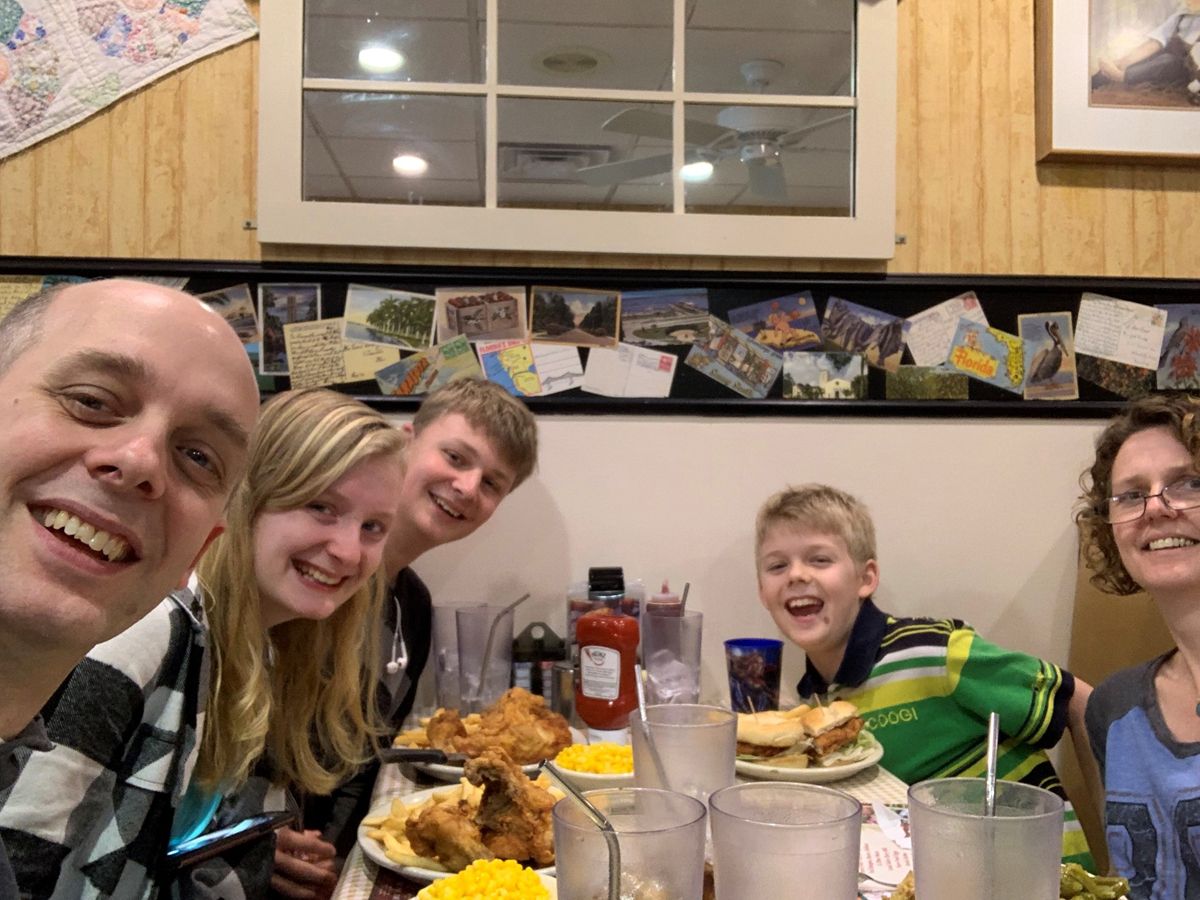 Stacey Castro with her dad Rich and mum Emma and brothers Caleb and Josiah (Collect / PA Real Life)
Launching a GoFundMe page to help raise the funds needed to provide Stacey, with a bionic "hero" arm and a sports prosthetic, Emma hopes they will boost her daughter's confidence and help to stop some of the ignorant reactions she receives.
"There's this one incident that always sticks in my mind," Emma said.
"Stacey was about 10 and we'd gone to a theme park. We were waiting in the queue for a ride and a member of staff came up to her and said, 'You can't go on, you've only got one hand'."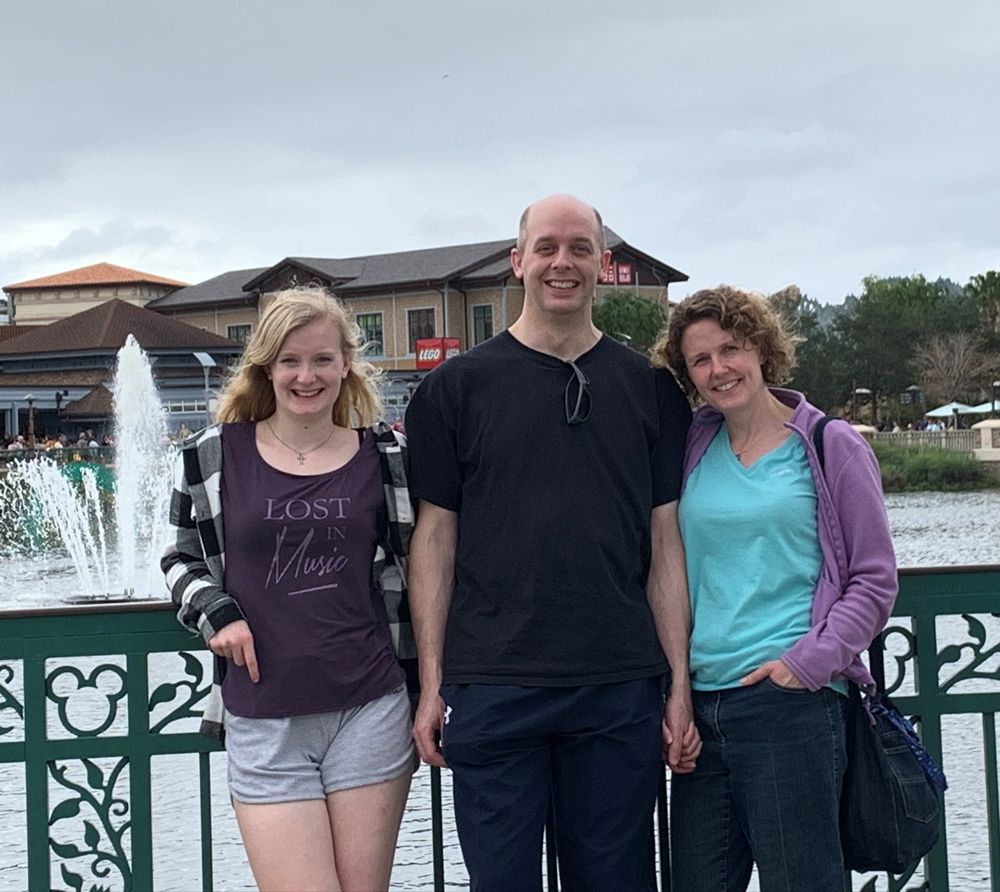 Stacey Castro with her dad Rich and mum Emma (Collect / PA Real Life)
"She said you needed to have two hands to hold on, but really, you're securely strapped in and most people wave their hands in the air when they're on rides, so it didn't make any sense," Emma continued.
"Stacey was left completely humiliated, and she became even more self-conscious and wanted to cover up in long sleeves after that."
When Stacey was born without a left hand on 21 August 2006, the doctors assured them she was in great health.
"Stacey being born without a left hand is just one of those things that can happen to anyone," she said.
"I was a little bit shocked for about 10 minutes, but then I felt completely privileged that God had given me this little girl to look after and entrusted me with the responsibility."
But it did not take long for the little girl to notice that she was different to other people.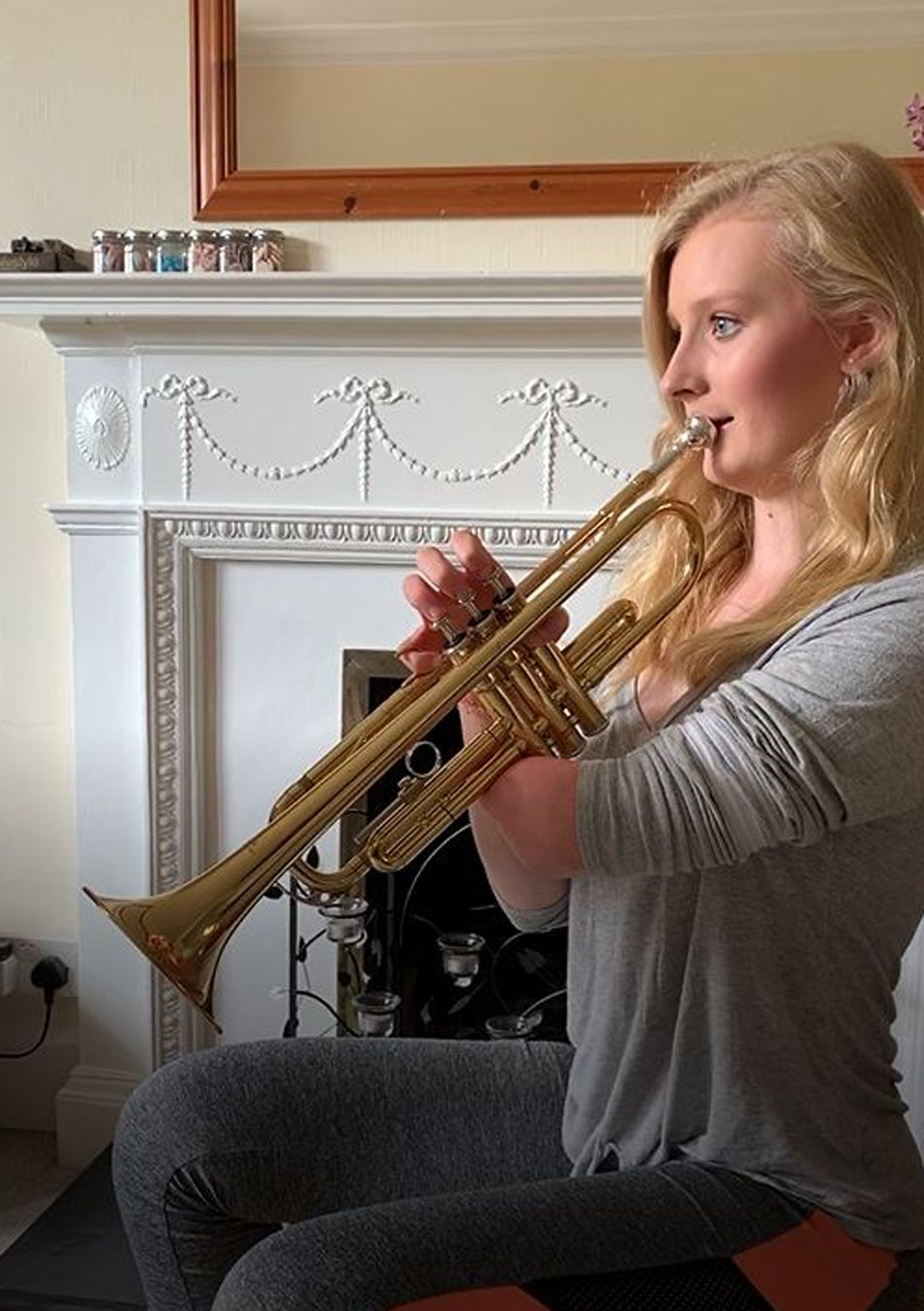 Stacey Castro is a talented trumpet player (Collect / PA Real Life)
"She must've still only been very little, around two, because I was changing her nappy. She pointed at her right hand and said, 'Hand and arm,' then pointed at me and said, 'Mummy, hand and arm and more hand'," Emma said.
"I was a bit choked up that she was already a little bit aware."
Even as an infant, Stacey was clearly not going to let her missing hand hold her back.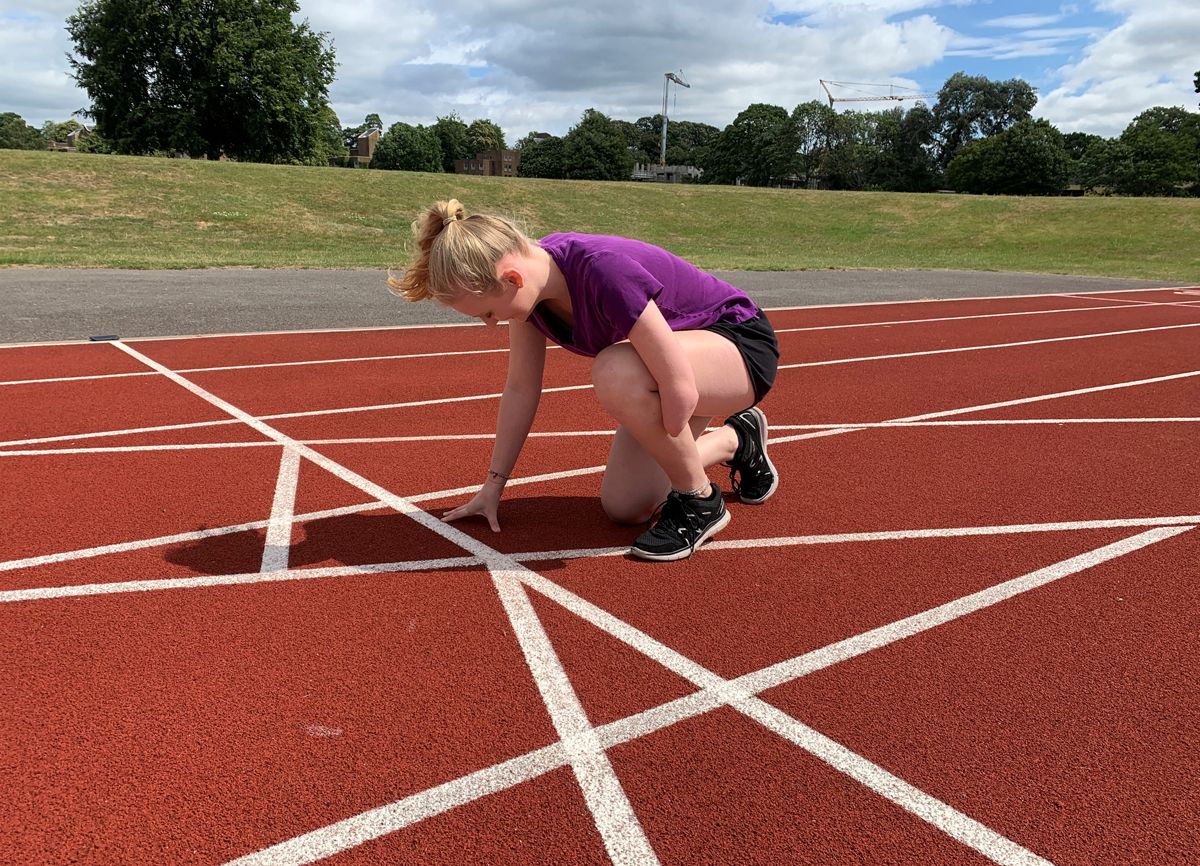 Stacey Castro is a talented athlete pictured here before a sprint (Collect / PA Real Life)
"She was crawling by eight months, then walking at 10 months – she was very capable. When she was four and we bought her a new pair of pretty shoes, she taught herself how to do up her laces," she continued.
"And when she started in reception class, other children would ask her to help them to take their coats off. We always said to Stacey, 'We're glad you've not got two hands because if you had, you'd leave all the other children behind!'."
Despite her get-up-and-go, school did present some difficulties for Stacey.
"Smaller children would often stare or ask, 'What's happened to your arm?' Even some adults would stare and then pretend not to. I think people just don't know how to respond. Sometimes they don't say anything, which can be even worse," Rich explained.
In the summer of 2012, when the family moved to central Florida in the USA for three years so that Rich could complete a Master of Divinity at the Reformed Theological Seminary in the state, Stacey had a life enhancing taste of freedom.
While in the USA, the couple were contacted by a start-up company based at the University of Central Florida, which was working on a research and development project to build prosthetic arms for children with a missing hand or arm and they invited Stacey to try out their product.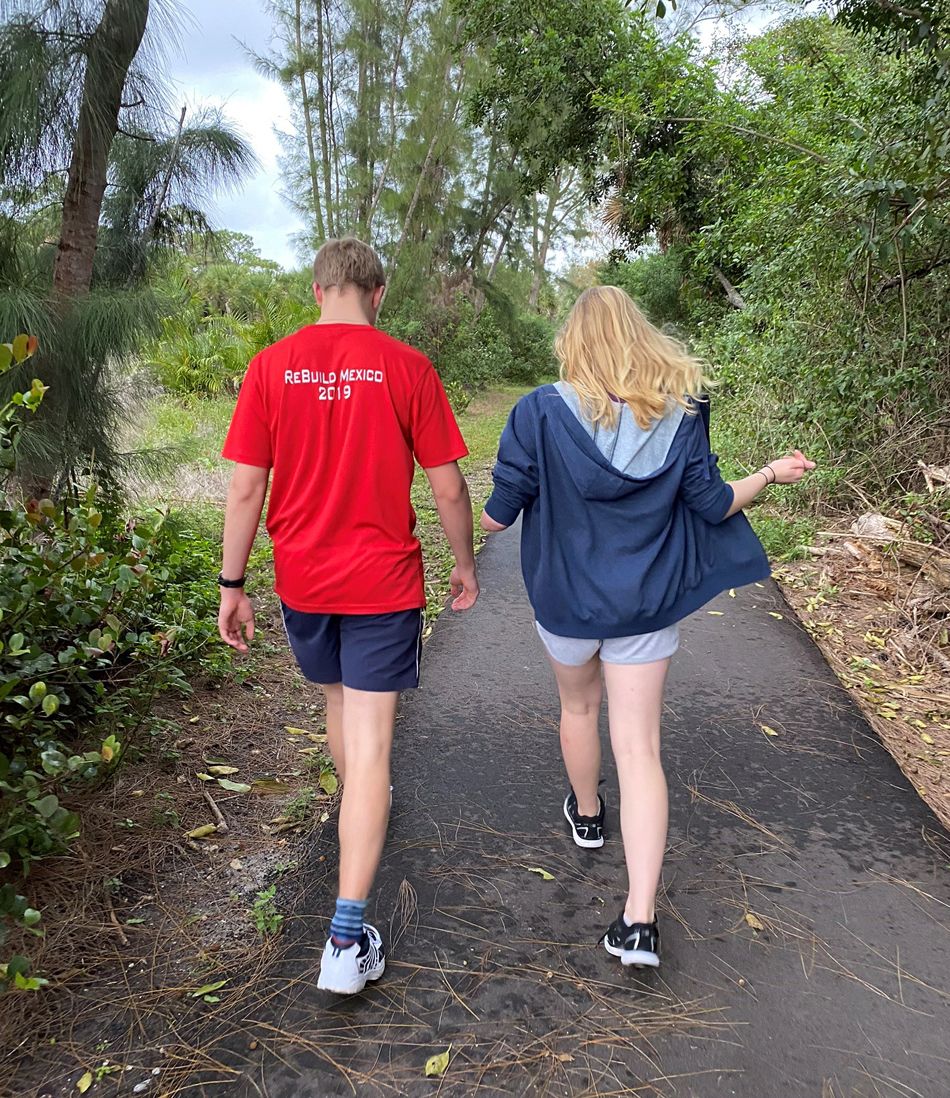 Stacey Castro with her brother Caleb (Collect / PA Real Life)
"Stacey was only the second child the company had worked with," said Rich.

"It was part of a research project, so they built her this brilliant arm that would open and close as she clenched and unclenched her upper-arm muscles completely free of charge."
And, they even personalized the hand.
"The best thing about it was that they didn't try and make it look like a real hand – because hands are so hard to replicate in prosthetics. Instead, they asked Stacey what imagery she would like," he said.
"Then, they created this beautifully painted arm with a sea scene and dolphins on it. It was brilliant. Amazingly, she was given it the day before we moved back to the UK."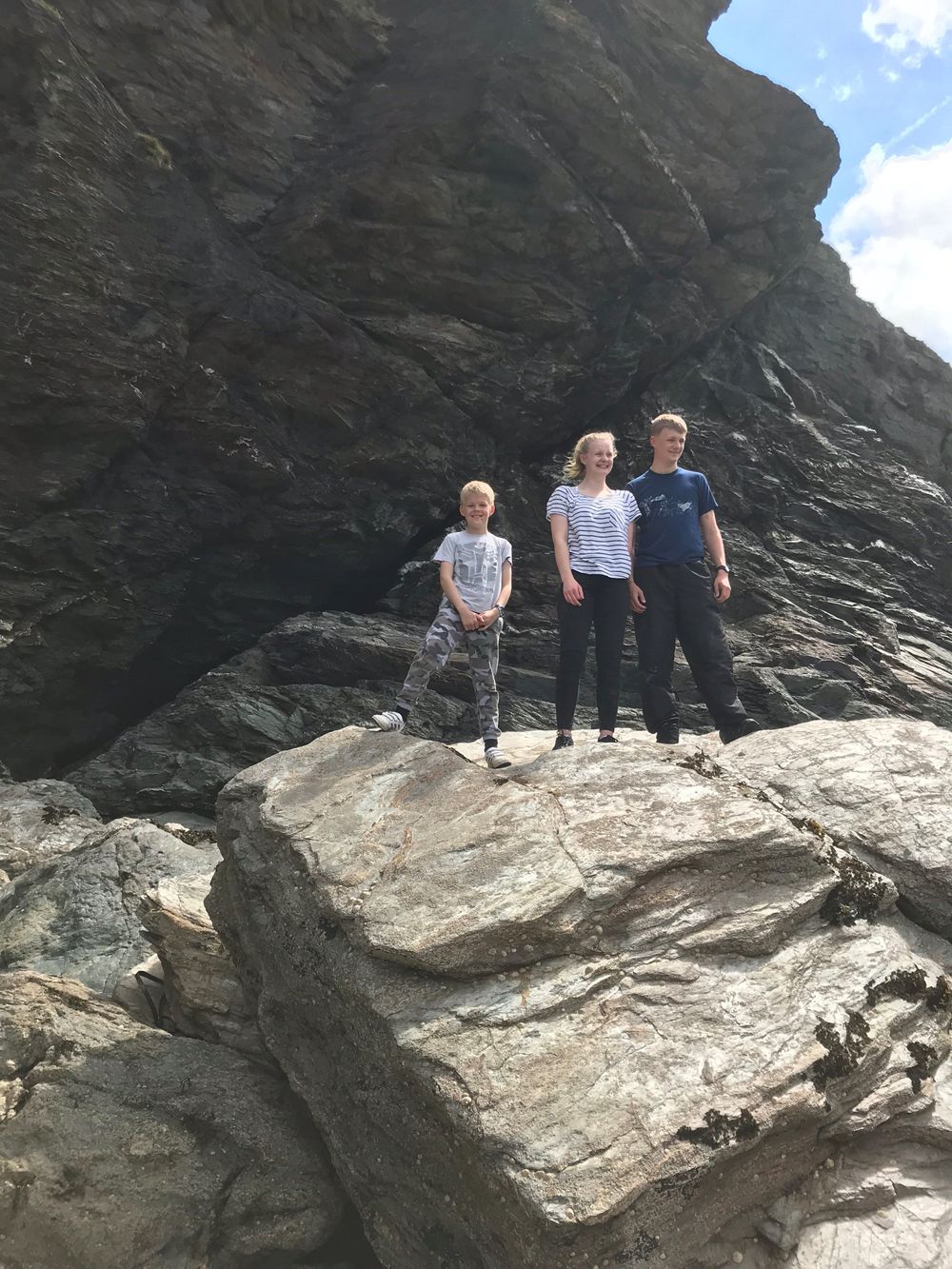 Stacey Castro with her brother's Caleb (right) and Josiah (left)(Collect / PA Real Life)
Almost immediately, Stacey became more confident.
"It was great because it changed the conversation from, 'What happened to your hand?' to, 'Wow your arm is amazing'," Rich said.
"Before, she'd been self-conscious and had got into the habit of wearing long sleeves, but the arm really improved her confidence. It also helped her with her posture, as she was no longer heavier on one side."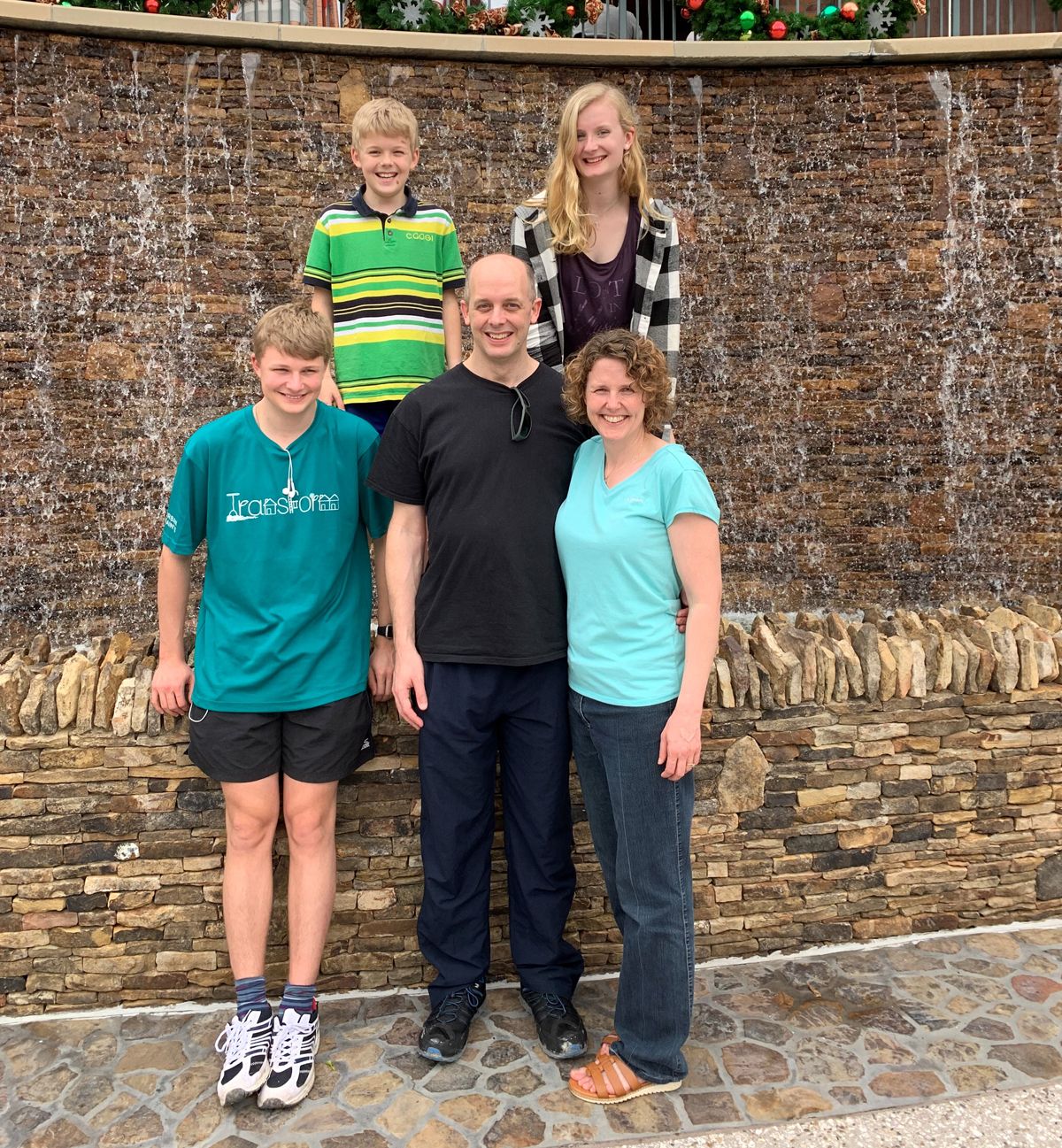 Stacey Castro with her brother's Caleb and Josiah and parents Emma and Rich (Collect / PA Real Life)
But, Stacey quickly grew out of her arm and by the age of nine it no longer fitted, so she went back to having one hand.
While she was still able to do practically everything for herself, Stacey's issues with self-esteem returned.
"Secondary school was tough for Stacey," Emma said.
"Kids aren't always kind or understanding about anything different. Stacey's had to deal with a couple of ignorant comments over the years."
"You can ignore the comments but it's how they make you feel that doesn't go away quite so easily."
Having some tough times at school did not top Stacey from excelling and finding a passion for music and athletics.
"She started playing the trumpet just before she joined secondary school. She holds it up with her arm and then plays it with her right hand," she said.
"She's working towards her Grade 4 and she plays in an inter-brass band with school. But I think her true passion lies with sport."
"She's always been pretty active, but nowadays she trains and does athletics four times a week. She's really into sprinting and long jumping and last year she started doing the pole vault which she absolutely loves," she continued.
Stacey was also selected to join the Advanced Performance Lab – an organization that teaches young athletes the fundamental components of athleticism – in Year 7 and has trained with them ever since.
Now her parents hope that her GoFundMe page, which has already raised $3,770 will not only gather enough money to fund her new limbs, but that any additional donations can be given to a charity helping children in a similar situation to their daughter.
Their aim is to get her a myoelectric "hero" arm, powered by an electricity supply rather than just her muscles. The arm is costing around $12,000 and a sports prosthetic, with a variety of attachments appropriate to the various disciplines she takes part in costing approximately $7,500.
"She does lots of weight training and strength training with the Advanced Performance Lab – which she loves – but with some of the exercises a sports prosthetic would make all the difference for her," Rich said.
"The prosthetics will help with her physical health, too, as lots of people with missing limbs end up with medical problems related to their back or posture. Research has shown that having a prosthetic can help reduce the chances of health issues later in life."
For Stacey, the prosthetics would be "like a dream come true."
"They would transform her life and we hope, that by telling her story, it will help to encourage people to talk more openly and honestly about differences," Emma said.
"Everyone is different, that's what makes life interesting, it's just harder for Stacey because her difference is visible."
"But it's okay to talk about it and to ask questions. The more questions people ask the better they'll understand. Differences are there to be celebrated not to be ignored."
To donate visit www.gofundme.com/f/funv9p-hero-arm