New York city mayor Bill De Blasio has had a strange and difficult final year in office.
As New York city has begun to rebound from the pandemic and closures related to the public health crisis, De Blasio released a series of social media plugs for NYC activities intended to promote entertainment and commerce in the reopening city.
One particular post caught the attention of highly observant viewers.
This photo replaced an earlier photo with the same caption and content, with one major difference.
In the original photo, reflected in De Blasio's shades was the ample bosom of an anonymous woman.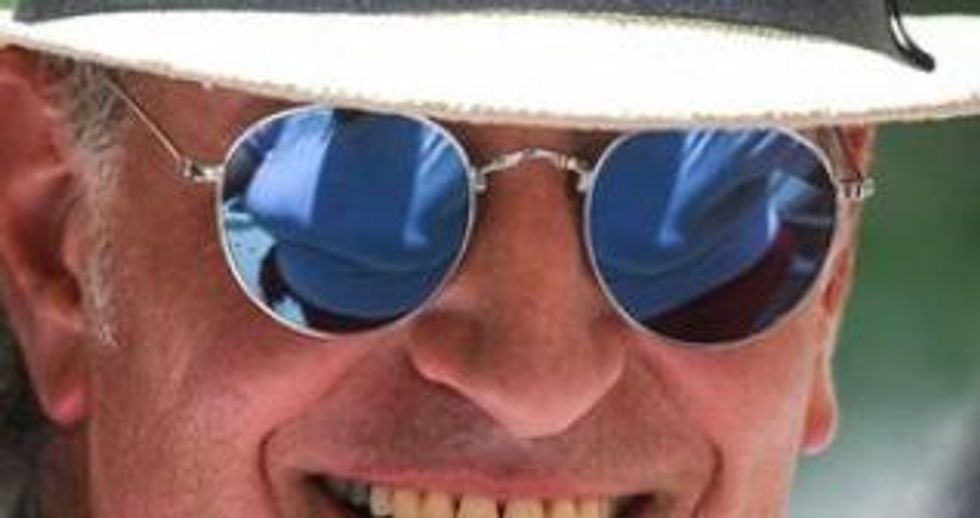 @NYCMayor/Twitter
Oops!
Despite the Tweet being swiftly deleted and re-uploaded minus the original assets, the internet makes it very hard for anything to fully go away.
Several people posted screenshots of the Tweet to roast the mayor.
People also commented on how strange his outfit was, even without the reflection of breasts in his glasses.
A crowded field of Democrats are currently vying for the chance to run the candidate for NYC Mayor.
The current leader is Eric Adams, a former NYPD officer, which makes him the likely winner of both the primary and the election, as NYC leans heavily Democrat.
Hopefully the next mayor has a better sense of style and eye for what's reflected in his shades.