On Sunday, Nov. 12, 2017, pizza lovers across the nation will be celebrating the sixth and final official National Pizza Day of the year. Starting with Feb. 9's blanket holiday, National Pizza Day, dates in May, September, October, and November get a little more specific with their revelries over saucy, cheesy pizza pies.
---
Nov. 12 marks the very specific recognition for pizza with everything (except anchovies) on it. On this day, pizza connoisseurs show their disdain for anchovies and their love for pizza by chowing down on slices packed with everything but the small salt-water fish. To get the most out of National Pizza with Everything (Except Anchovies) Day, pizzerias will be offering discounted or free slices - so long as they include everything sans anchovy.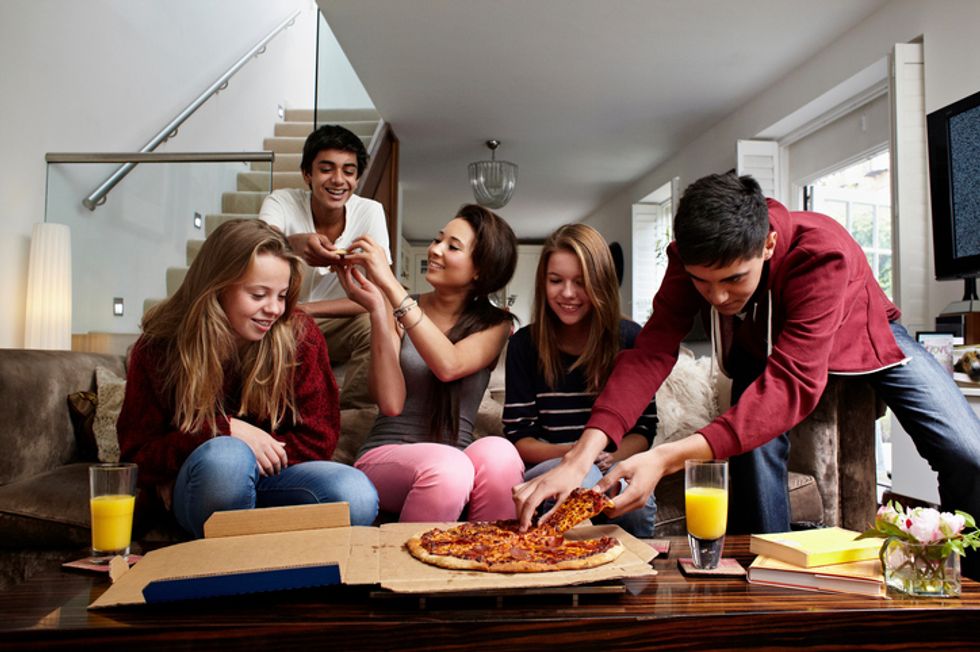 While there isn't a national directly of pizzerias that recognize the odd holiday, a quick glance at your local establishment's Facebook page or website should be enough to determine if they celebrate. Since National Pizza with Everything (Except Anchovies) Day isn't as widely known or documented as February's National Pizza Day, there may be a lack of free slices being offered in your area; but it doesn't hurt to ask. Just because a pizzeria may not know about it doesn't mean you can't persuade them to start recognizing it.
Since chain pizzerias such as Dominos and Pizza Hut don't typically offer anchovies as a topping, there's a chance they may sit this unusual holiday out. In fact, the last time the official Pizza Hut Facebook page recognized National Pizza with Everything (Except Anchovies) Day was in 2010. Dominos last post about the foodie holiday was a year prior.
https://www.facebook.com/Dominos/photos/a.34325539956.16675.6657899956/103018524956/?type=3
In 2016, the day did, however, garner attention a tweet from Pee-wee Herman as well as multiple news outlets across the United States, including ABC News' First Coast News and smaller sources like the Jacksonville Now Twitter page.
Happy Pizza with Everything (except Anchovies) Day!! https://t.co/rRV38Iswzf https://t.co/somRqvu8ty

— Pee-wee Herman (@Pee-wee Herman) 1478970907.0
To even show support for National Pizza with Everything (Except Anchovies) Day, the Food Holidays That Might Get Overlooked Facebook page created an event inviting all to celebrate on Nov. 12, 2017. Though the Nov. 12 food holiday may not garner the same traction as its more popular Feb 9 counterpart, word of mouth can increase its popularity and salvage it for 2018.
Please SHARE this with your friends and family.