Sometimes, when it comes to nagging, families are better safe than sorry. Rebecca Tafaro Boyer, a Tennessee nurse, knows the truth of this better than most. She sent a nagging text to her husband making sure their son was harnessed correctly in his infant car seat, and it may have saved his life.
---
In the moment, Rebecca felt weird about sending a naggy text about their son William's car seat!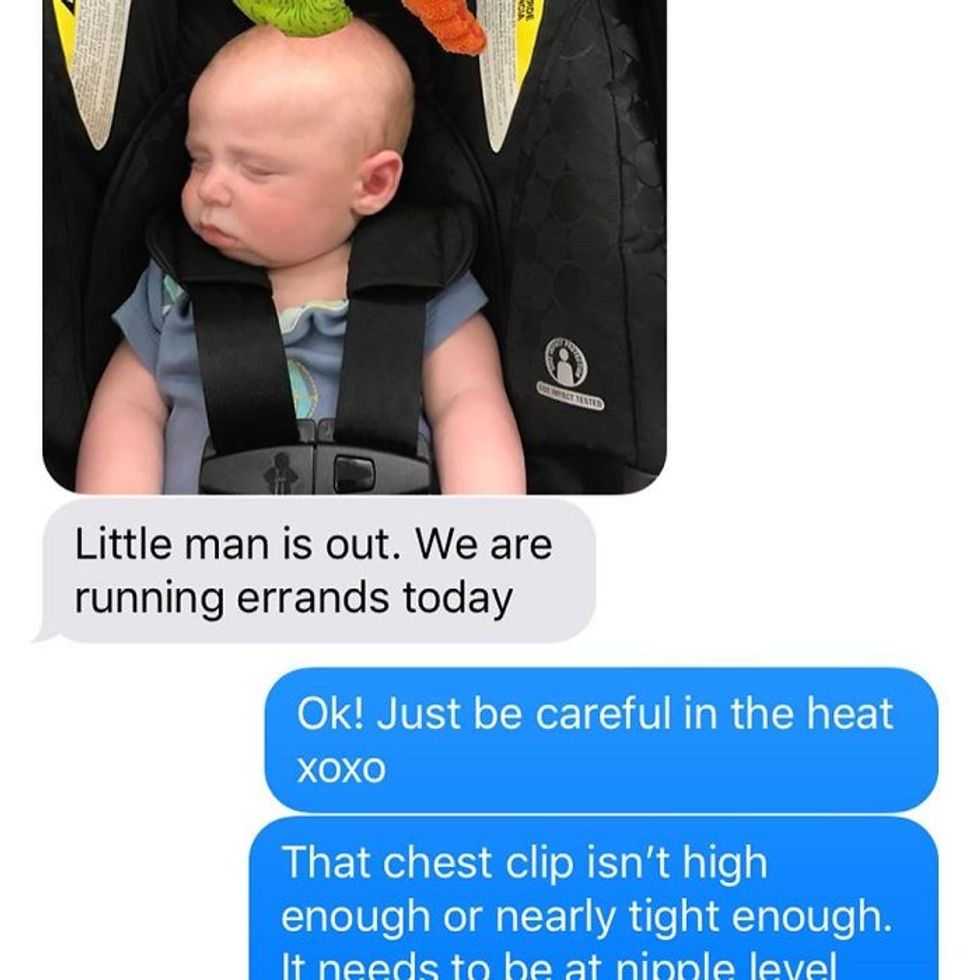 Rebecca Tafaro Boyer/Facebook
But she sure didn't regret it when this happened to the couple's car...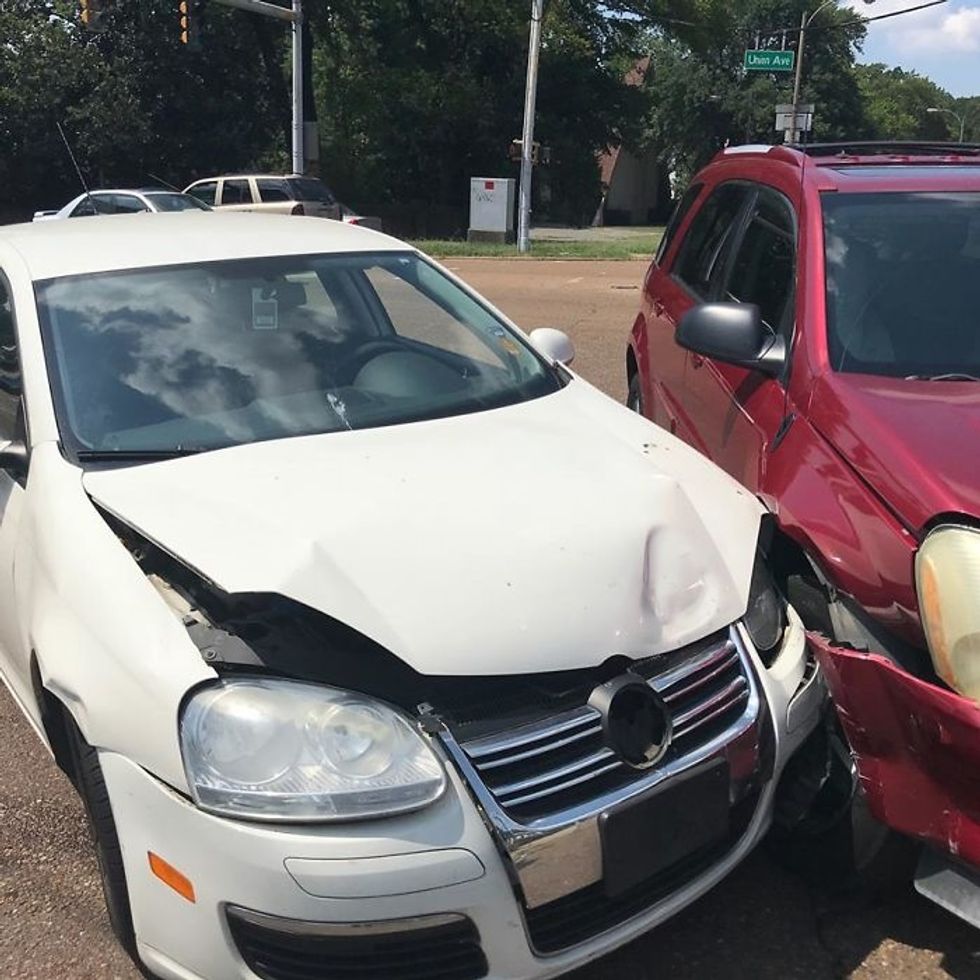 Rebecca Tafaro Boyer/Facebook
Rebecca told Bored Panda the story:
[My husband], David, was traveling eastbound across an overpass at nearly fifty miles an hour when a woman traveling westbound crossed over three lanes of traffic in an effort to make a left turn onto an exit ramp located to my husbands right. She clearly didn't have enough time as he hit the front passenger side of her vehicle. We later found out that she had no license or insurance, and that this was her third offense driving without a license.
The car came so close to hitting them that Rebecca's husband David broke his "2nd, 3rd, and 4th metatarsals of his right foot," hitting the brake. Fortunately, according to Rebecca, their son William was totally fine! She attributes this to her knowledge of how to properly and safely harness a child:
William was completely uninjured during the crash. I am a former NICU nurse so I knew lots of car seat basics, but in preparation for William's arrival, we attended a child safety class prior to his birth that covered everything from CPR to car seats. Additionally, we spent some time reading our manual when the car seat arrived.
Rebecca urges all parents to learn the basics of child safety care, especially proper car seat installation:
I wouldn't say that we have become scared of car rides. I don't think it's worth living in fear over something that can happen at any time and any place. But it certainly has reinforced that it is so important to strap William in correctly every single time, even when driving half a mile down the road.

Here's what Rebecca and David look like, by the way: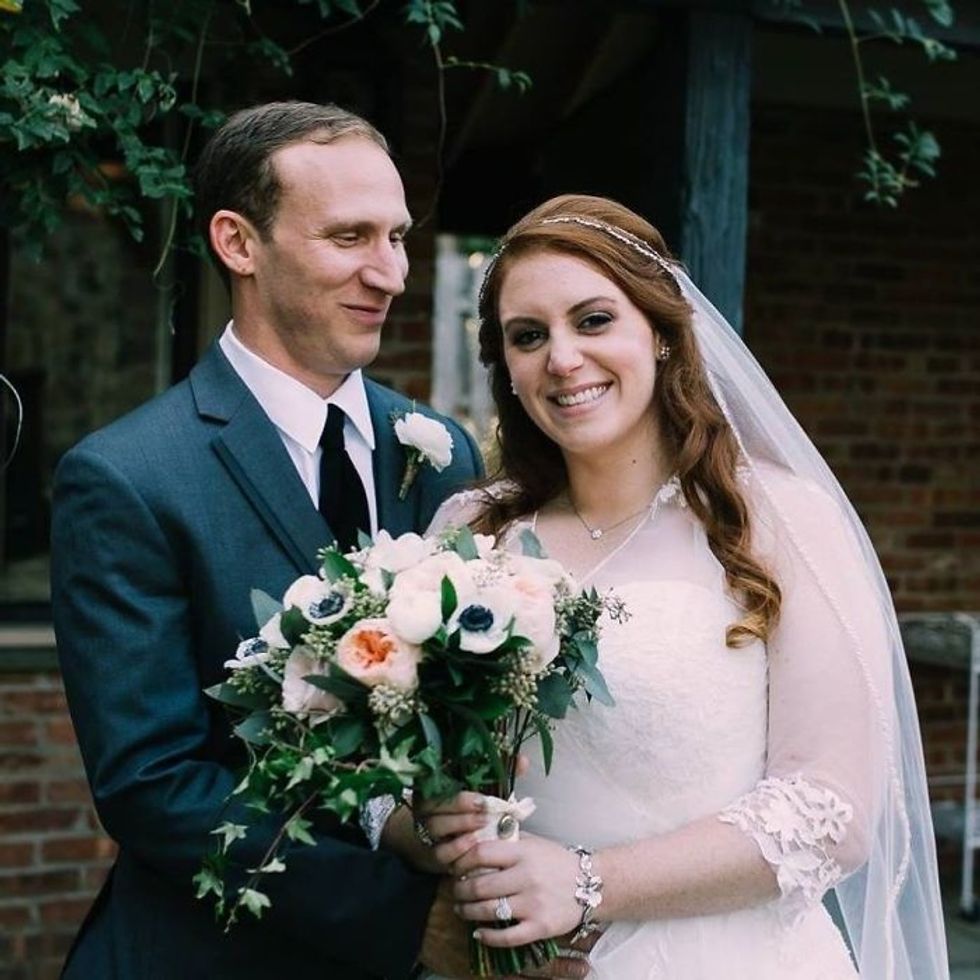 Rebecca Tafaro Boyer/Facebook
William was so well buckled in, he slept through the whole accident! He's totally fine.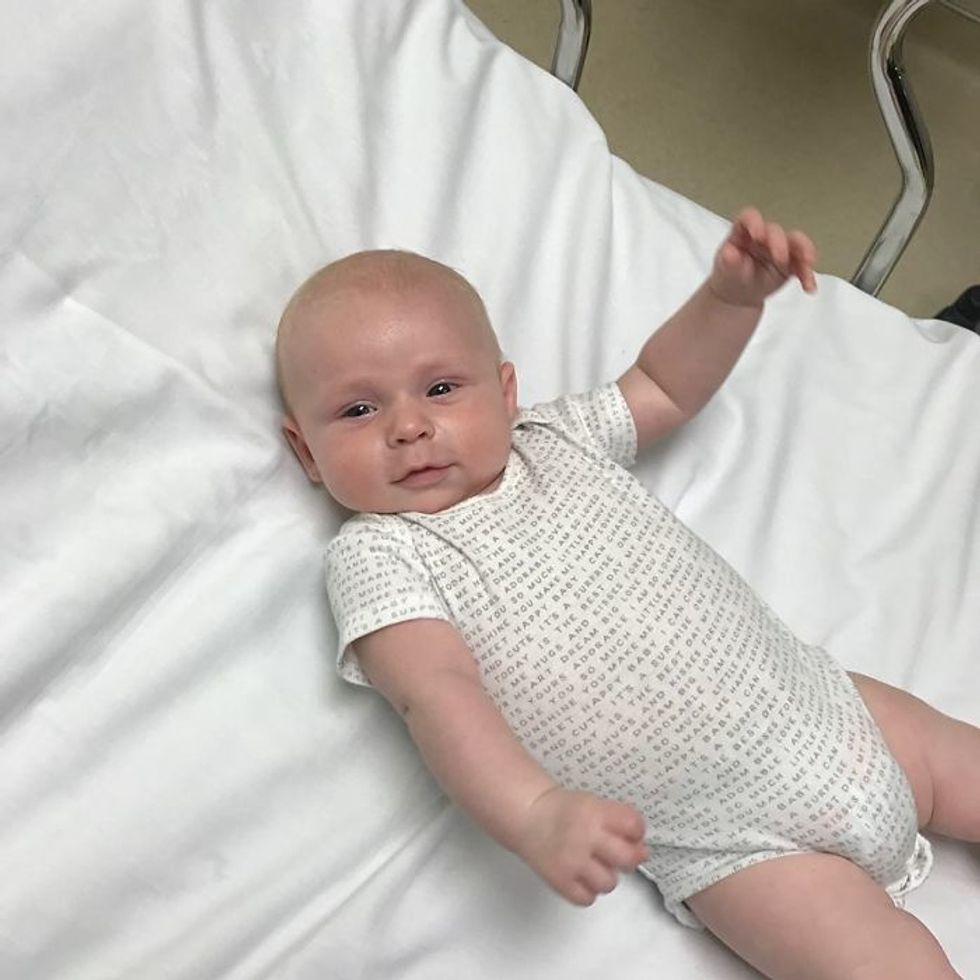 Rebecca Tafaro Boyer/Facebook
The same can't be said about his dad's foot.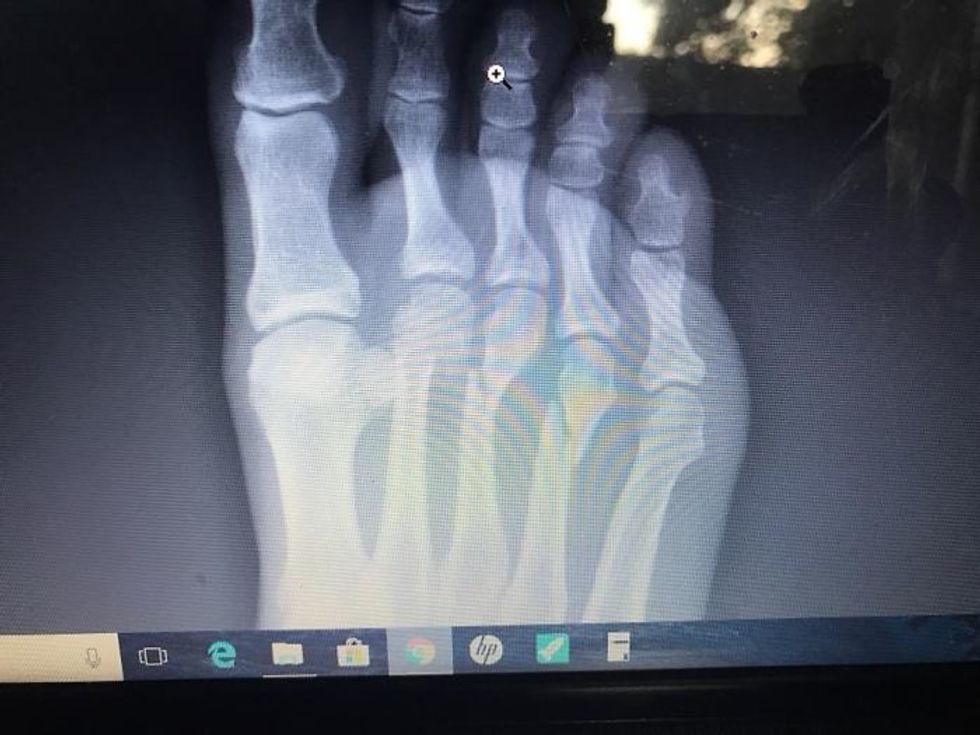 Rebecca Tafaro Boyer/Facebook
Rebecca's post has been shared on Facebook more than 33,000 times, and commenters can't get behind her message enough.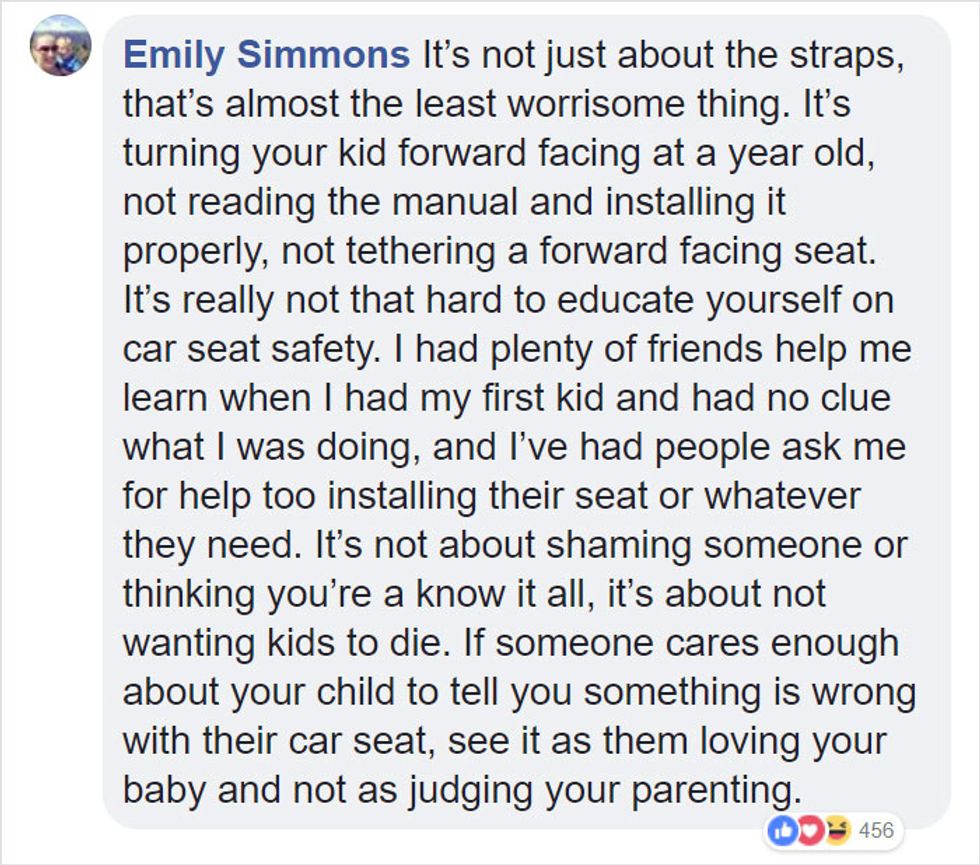 Facebook

Facebook

Facebook
Sometimes nagging is for the greater good!

Facebook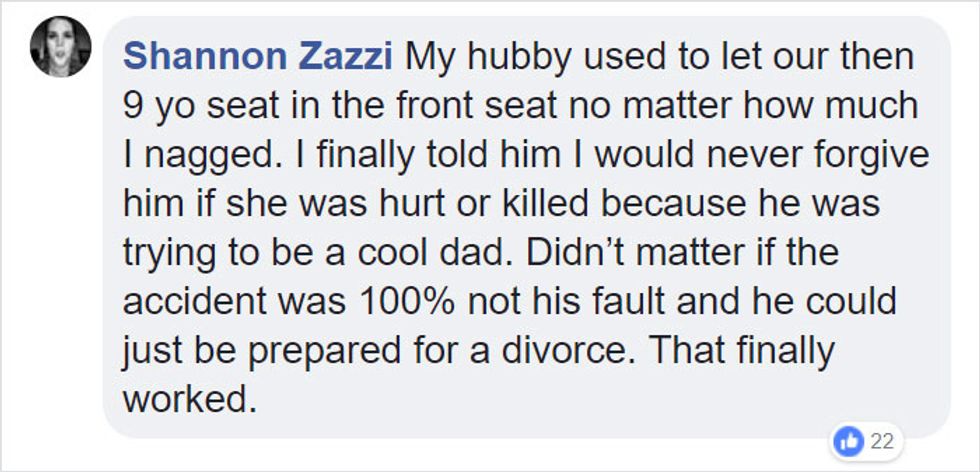 Facebook
Many had been through similar experiences.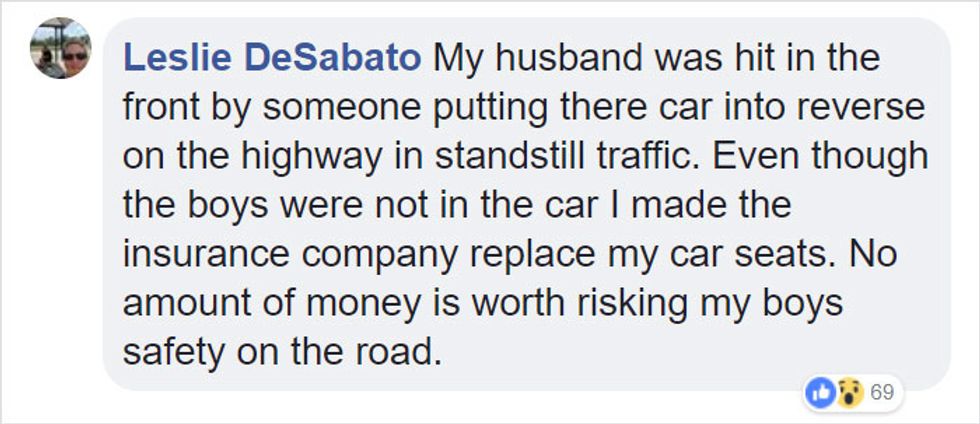 Facebook
Nerves always run high when children are involved.

Facebook

Facebook
Of course, the most important thing is that everyone in the car is safe.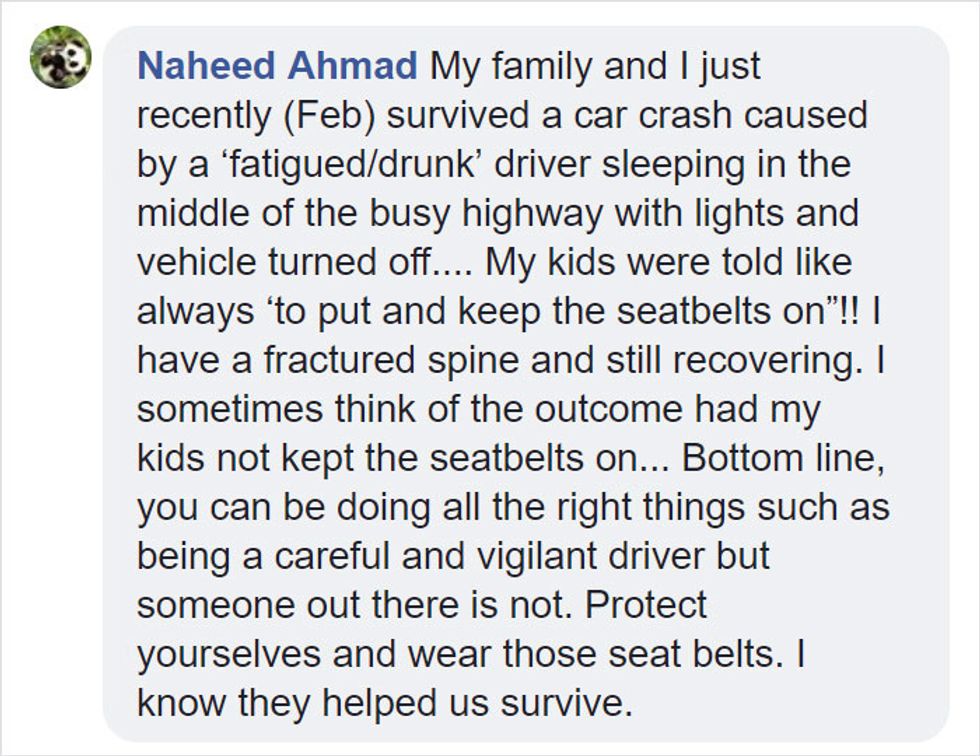 Facebook

Facebook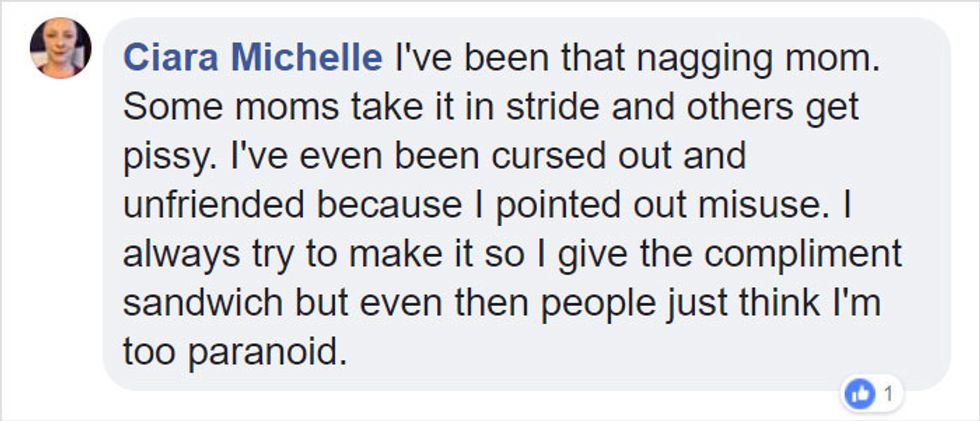 Facebook
Buckle your children up properly, people! Safety is the most important thing.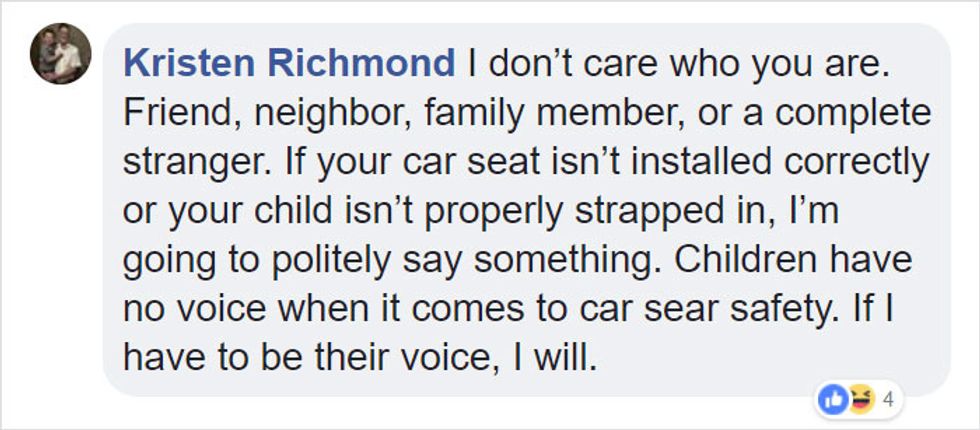 Facebook

Facebook
Hopefully Rebecca's story will inspire the world to learn the ins and outs of child car seats!
H/T - Bored Panda, Facebook