Go home, Michigan justice system, you're drunk.
---
Jodie May of Hudsonville, Michigan needed to discipline her 15-year-old daughter for getting in trouble at school, so she turned to the most common, and most excruciating, punishment for "kids these days": she confiscated the girl's iPhone 6.
A month later, the cops showed up.
May was nursing her 4-week-old baby Mother's Day weekend, when there was a knock on her door. It was a police deputy informing her she was under arrest for misdemeanor theft.
"He had told me that he was going to arrest me, and I asked him if I could turn myself in on that Monday by myself, that I had a new baby. She wasn't taking the bottle yet," May told WOOD-TV. The deputy didn't bite, though, and she was arrested and placed in a holding cell for a few hours until she posted $200 bond.
"I would like answers on why it got so far and how it got this far, where this happened within my home. I'm disciplining my child, then I'm being the one handcuffed," May said.
Turns out, it was her ex-husband, the daughter's father, who reported the phone stolen, saying that he owned it, even though the phone was actually a Christmas gift for the daughter.
But in a move that has people wondering why the case moved forward in the first place, a few minutes into May's trial (yes, this case went to trial!), the prosecution (not the defense, the prosecution!) announced that it was indeed the daughter's phone, so the case was thrown out and May was released with a clean record.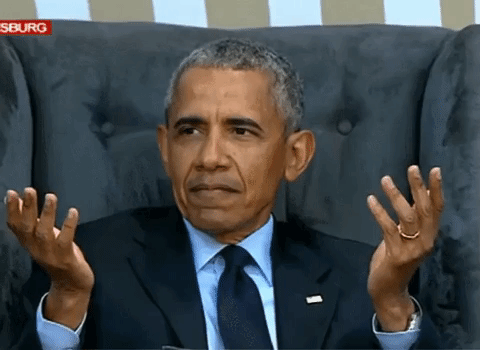 media.giphy.com
On social media, people were bemused, confused and even outraged:

Nothing like a parent using a kid to get back at an ex! Stay classy!