We all know Paul Rudd is a fine actor and an indisputably handsome leading man. But have you ever stopped to think about how the guy just doesn't seem to age?
It turns out that the Ant-Man actor has been entertaining audiences since his television debut in the drama series Sisters in 1992.
It took comic actress and producer Mindy Kaling to comment on the 49-year-old's age-defying looks for us to do a double-take.
---
@mindykaling https://t.co/iYJptPAkjh

— Phoebe Robinson (@Phoebe Robinson) 1530117529.0
Kaling is on to something about the winsome actor who was born on April 16, 1969. Is it his goofy and mischievous disposition that maintains his boyish charm well into his 40s?

@jambong @mindykaling AND somehow he keeps getting hotter?!?!?!? Not fair at all, but grateful that he is an actor… https://t.co/6BXqDwZGuM

— Daniele Elkins (@Daniele Elkins) 1530115309.0
People refuse to believe Rudd is older than 30 years.
@mindykaling No way he's beyond 30. None.

— Trevor Gregory (@Trevor Gregory) 1530114772.0
@trevor__gregory @mindykaling He is 49 in earth years but eternally 26 in Paul Rudd years

— Claire Cee (@Claire Cee) 1530115143.0
Rudd's breakout role was in 1995's Clueless, in which he played Josh, Cher's (Alicia Silverstone) step-brother and love interest. We've adored him ever since.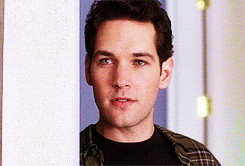 Paul Rudd as Josh in 1995's "Clueless."
@mindykaling My crush started with 'Clueless' and I've not really been able to move on in life since <3

— James Lydon (@James Lydon) 1530114657.0
Nearly 23 years later, he's not looking drastically older.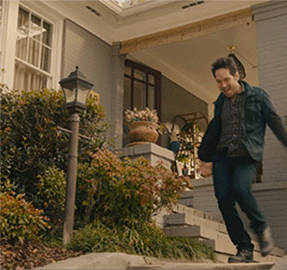 Forever 30.
What is his skin care regimen? We want to know.

@mindykaling Just looked up his age and HOW is he almost 50!?!? I need his skin care routine

— nora (@nora) 1530115137.0
Does he happen to be allergic to garlic? Does he sleep in a coffin every night?

@caseyfox @mindykaling According to this, he may actually be getting younger?

— Jill (@Jill) 1530126175.0
@mindykaling You're not kidding. 😍 https://t.co/GK4Z9WnxIB

— Ali (@Ali) 1530115331.0
There's no simpler explanation than what the man says himself:
@mindykaling How is he almost 50 https://t.co/EzQgEg7oMB

— Wiretap the App (@Wiretap the App) 1530115207.0
And yeah, we would have to agree with him.