Marlon Wayans is never flying with United Airlines again after an encounter with a ticket agent at Denver International Airport that escalated into an intense standoff.
The actor/comedian known for Don't Be a Menace and Scary Movie claimed the agent told him he had one too many bags to board the flight. It eventually led to him receiving a citation from the Denver Police Department for "disturbing the peace."
Wayans claimed Friday night's disagreement was racially motivated after he was denied boarding due to the excess bags.

He posted an Instagram video informing followers he was going to miss his stand-up show in Kansas City, Missouri.

"Maaaaaan the bullsh*t I'm experiencing at @united is unprecedented BULLSH*T," he wrote in the post's caption.
"People taking advantage of their 'power,'" he said, referring to the employee.
"Bro claimed i had too many bags so i complied and consolidated them he was like 'oh now you have to check that bag.'"
"Bye. I'm in seat 2 A come holla. Most agents are always love but every now and then you come across BAD PEOPLE."
"This was one of them. @united this type of employee should never work at your company."
"I'm writing a lettter DEAR MR. @scottkirby …" he wrote, referring to United Airlines CEO John Scott Kirby.
Here is the video.
USA Today obtained a statement from United about the incident.

The statement read:
"A customer who had been told he would have to gate-check his bag instead pushed past a United employee at the jet bridge and attempted to board the aircraft."
Wayans denied the altercation turned physical, informing social media users in another post:
"Yes, a ticket… that's all they could give me. Dude tried to lie and say i assaulted him."
"The video clearly shows i never touched him. He was desperate to try to have some authority."
"I've flown over 15,000,000 miles in my lifetime and I rarely have had problems."
He continued explaining the specifics involved in the incident and claimed he was totally compliant with the ticket agent.

"Anyone knows who knows me knows I'm a mild mannered dude."
"This agent was clearly picking on me. He asked me to consolidate my bags and i complied."
"Then said now i have to check the bag because now since i consolidated it into one bag it was too big."
"At that point i said 'see now you're just f'kin' with me'. So i grabbed my ticket off the counter got on the plane."
"This was harassment and I will make enough noise to be sure all my friends and family and peoples stop flying @united this will be a corporate matter."
He noted how African Americans are subject to injustices every day over inconsequential matters such as the one he just experienced.
"Black people all kinds of racism and classism. I won't allow this. Over a bag?"
"Y'all owe me money for my shows i missed, y'all owe me for my troubles, y'all owe my fans a damn apology."
"This was the highest level of disrespect. And should've been avoided."
"Next call is to my lawyers. And yes i am gonna DM THE BOSS!!!"
Fans and entertainment industry colleagues weighed in with their thoughts.
@marlonwayans/Instagram
@marlonwayans/Instagram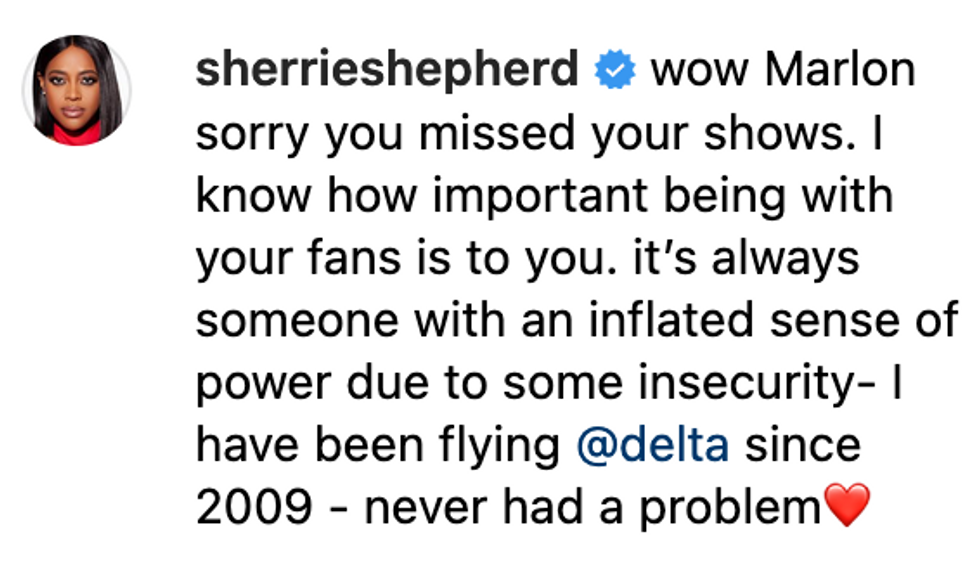 @marlonwayans/Instagram
@marlonwayans/Instagram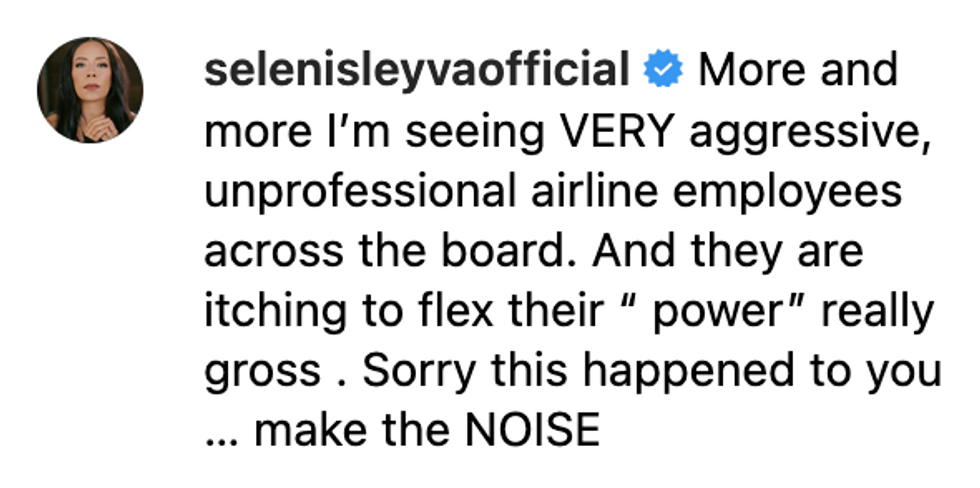 @marlonwayans/Instagram
@marlonwayans/Instagram
@marlonwayans/Instagram
Wayans doubled down on the fact that the "customer is always right" in a video in response to United contacting him and defending the ticket agent who claimed he received a text informing him there was no more room for the extra baggage.
The airline's corporate line confirmed this, even though Wayans said there were other passengers in line ahead of him and behind him with their carry-ons and were permitted to board.

Wayans is expected to return to Denver for a court date on July 11 to answer the charges relating to the citation.