Mark Wahlberg's 3am rant in front of a gym is more than it initially seems and isn't a great look for the famous actor.
On Sunday, Wahlberg stood outside the Workout Anytime Aiken in South Carolina and commented on how he was prevented from entering the gym in a since deleted Instagram video he recorded at 3:05 a.m.
"It's supposed to be 24/7. We called earlier to arrange to get a workout today. There's nobody."
Wahlberg added:
"This is not 'anytime fitness.' This is 'part-time, no-time."
In the video, he went on to critique the business, pointing out he couldn't find the opening times for Sundays on either the gym's website or at the actual physical site. Wahlberg—a known lover of very early workouts—and his crew eventually found their way to another gym nearby, but the rant stayed up and racked up hundreds of thousands of views.
Simple, right?
Famous actor wants to work out, goes on a rant, the gym is closed, people villify the gym online etc...
However, the actual facts are more complicated than that.
Lou Puleo, owner of that gym, had some responses to Wahlberg's rant. Although he initially didn't want to respond and just wanted to wait for it to blow over, as the actor's rant kept racking up views he knew he had to respond.
Puleo told The Augusta Chronicle:
"I was like, 'That's not true!'"
Wahlberg said his team called ahead to book an appointment to work out at 3am on Sunday.

In a call that actually went to voicemail on Saturday, a man who was not Mark Wahlberg asked if he and some other men could make an appointment for a late-night workout and left a callback number, according to Puleo. When Puleo's manager searched for that message and called the number, the person who answered the phone identified himself as a member of Wahlberg's team.
Wahlberg's representative claimed to have spoken to Ashley at Workout Anytime and made the appointment, but Ashley is not an actual employee at the gym. The pre-recorded voicemail message—under the name Ashley—is not a real person.
Puleo reported the Wahlberg's team member said when they attempted to explain the mixup that Wahlberg wasn't interested and hung up.
Puleo stated:
"We've worked hard to build a good reputation, and in 30 seconds he tries to destroy it."
"That's just not right."
Puleo—a retired U.S. Marine colonel—said he doesn't want to start a social media fight against someone with 20 million followers.

"I don't want to disparage Mark Wahlberg. I think he's a great guy. I enjoy his films."
"But for him to go off like that, given his social media status, is rather unfair without stepping back and saying … 'Let me give them a chance to explain why I'm standing here at 3 a.m. and no one's here'."
Kinda muddies the waters, right?
Was the gym in the wrong, or was Wahlberg's team unprepared?
Reactions to Wahlberg's video on Instagram are also probably not the unilateral voice of support the actor might have hoped for, although many do empathize with his frustration.
First, there were those who empathized with Wahlberg's frustration.

@46and2reptiles/Instagram

@josesmithjr_/Instagram

@ckwoolf757/Instagram
Then there were those who clocked what was really going on and came to comment after the gym owner responded.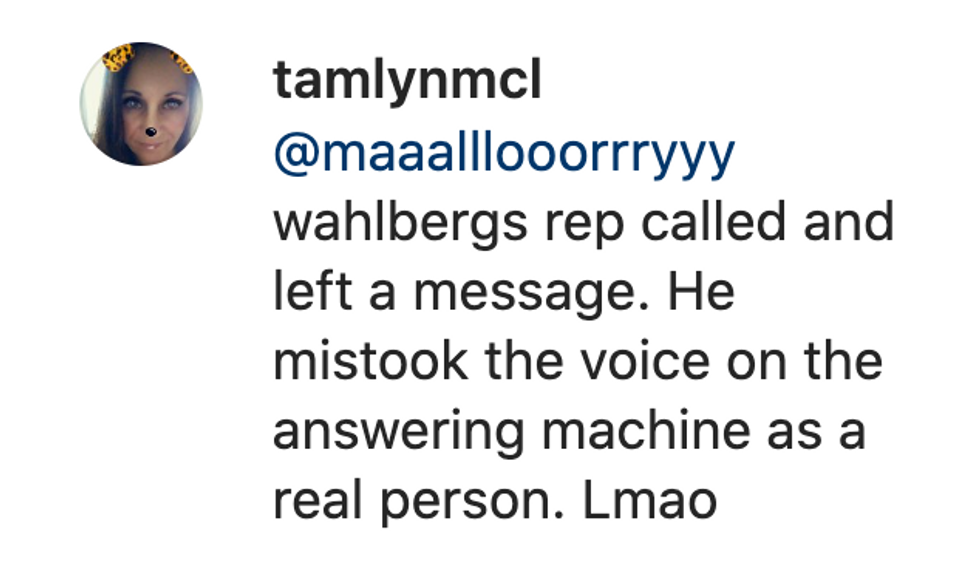 @tamlynmcl/Instagram
There was additional confusion, as Wahlberg calls the Workout Anytime gym in the video an "Anytime Fitness" which is a national chain.
The nearest Anytime Fitness is 30 miles away from the Workout Anytime gym. The Aiken gym is an independently owned small business, not part of a national chain.
People weren't sure he knew he was at Workout Anytime where the gym is available to members 24/7 by appointment.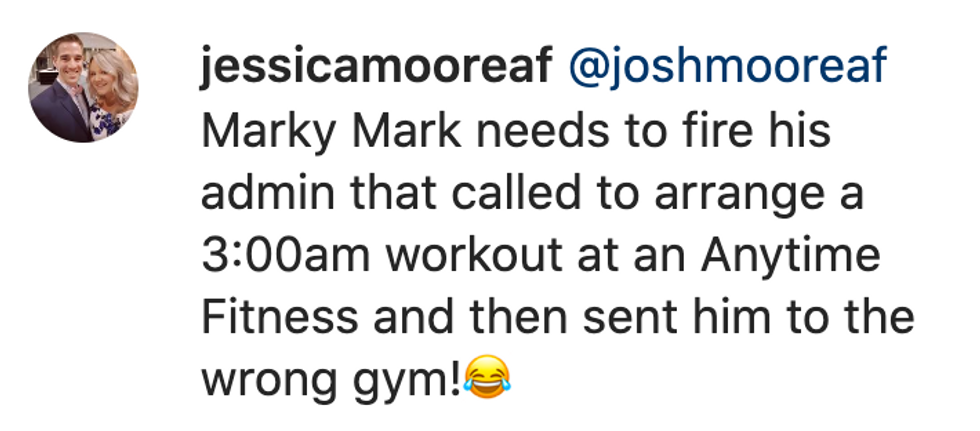 @jessicamooreaf/Instagram
Finally, there were those who were not a fan of Wahlberg showing up in a smaller city and ranting to his large social media following about a local, veteran owned and operated business.

@aj.parrott/Instagram

@mrbillybeaton/Instagram

@shannyleeb/Instagram

@kenlucasfit/Instagram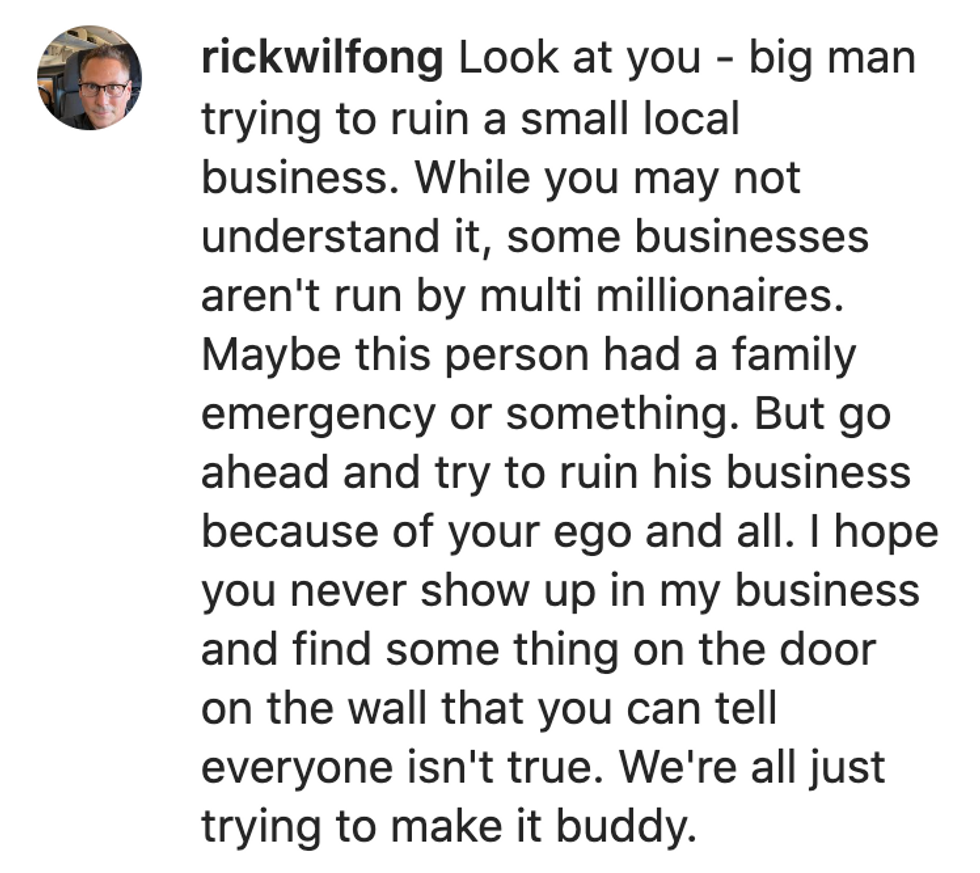 @rickwilfong/Instagram
What a mixup that turns out to not help either the gym or Wahlberg's image.