A hapless motorist who has failed his driving test three times, spending $2,294 on 80 hours of lessons, was told how he finally passed thanks to hypnosis.
Callum Barrow, 22, of Rotherham, South Yorkshire, became so nervous during his three attempts that, on one occasion, he was even told by his examiner to stop after only a few minutes.
"I'd just get really shaky and start sweating all over as soon as I got in the car," said the tool trader, who began taking lessons in mid 2016.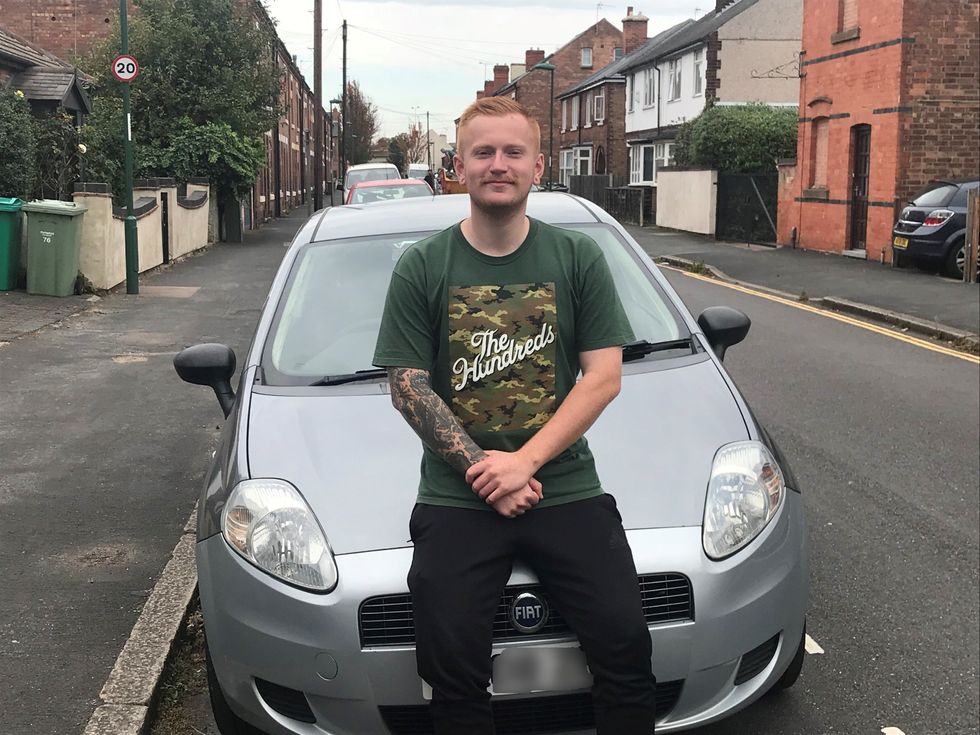 Callum works as a tool trader and drives to and from work each day
(Collect/PA Real Life)
He continued: "My concentration would just go straight out of the window and I'd do stupid things I wouldn't normally do."
"The annoying thing was that I wasn't even that bad at driving – it was just the nerves that would get to me."
Losing hope that he would ever get his hands on a license, and facing hefty debts from his 12-months of weekly tutoring, Callum became desperate for a solution to his unease behind the wheel.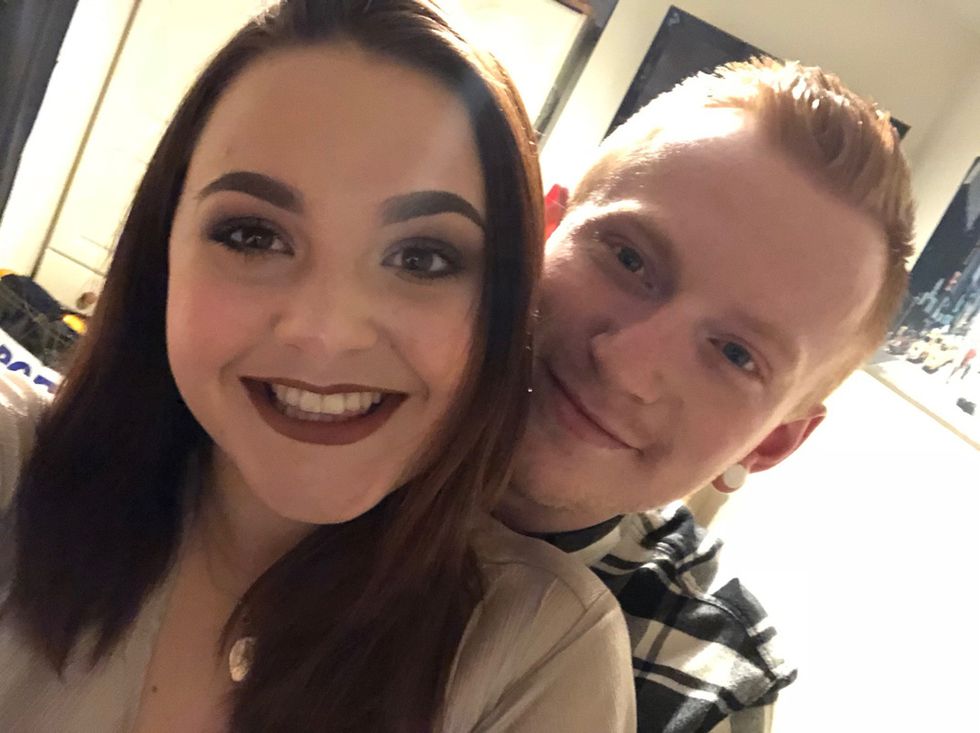 Callum with his girlfriend Harriet (Collect/PA Real Life)
Eventually, when a friend suggested he should try having a hypnotherapy session with his mum, Bev Davies, 57, a professional practitioner, he jumped at the chance.
"It was a no-brainer really," explained Callum, who has a girlfriend Harriet, 19, a student at Nottingham University. "By that stage I would have done anything to pass."
After just an hour with Bev, during which he recalled "completely zoning out" as he listened to her soothing words and calming music, the luckless learner felt like he was "ready for anything."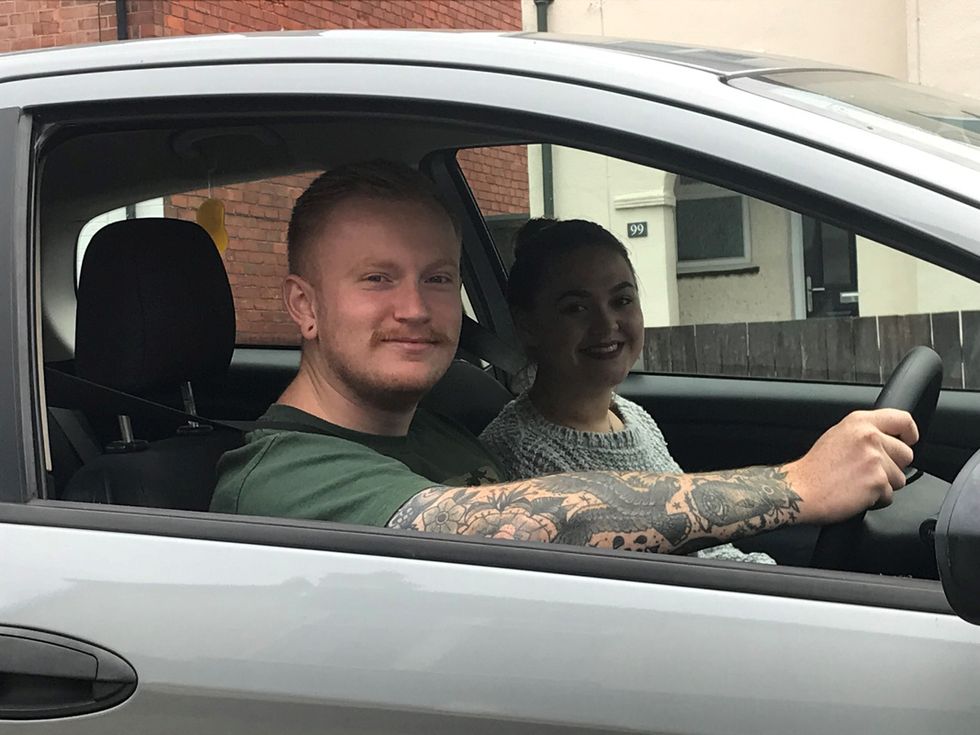 Callum passed his test after a 40-minute hypnotherapy session
(Collect/PA Real Life)
This time, on the day of the test, all Callum's fears had vanished and he stunned his examiner and himself with his calm and collected driving, and only two minor faults were recorded in the course of the 40-minute test.
"At the end of the test I was quite literally jumping for joy," he said.
"I really couldn't believe it and it took several days for it to settle in. Now I drive all the time and am as cool as can be."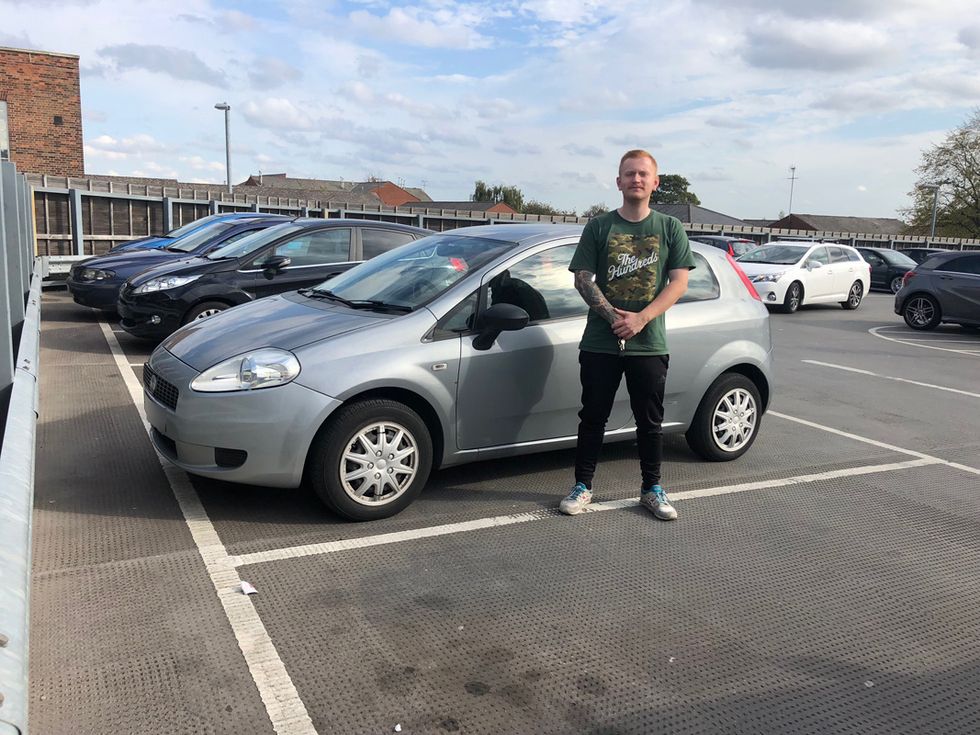 Callum stood proudly next to his Fiat Punto (Collect/PA Real Life)
Putting off driving lessons for a couple of years after turning 17 – the minimum legal age to drive – Callum first decided to get behind the wheel when he landed a job as a barman in early 2016.
"The job was actually walking distance from my home," recalled Callum, who lives with his shop assistant mum Tracy. "But, for the first time, I had the money to start taking lessons which don't come cheap, at around $22.94 for an hour."
"Really, I just didn't want to keep putting it off and ending up as one of those people who are in their mid-forties and still can't drive."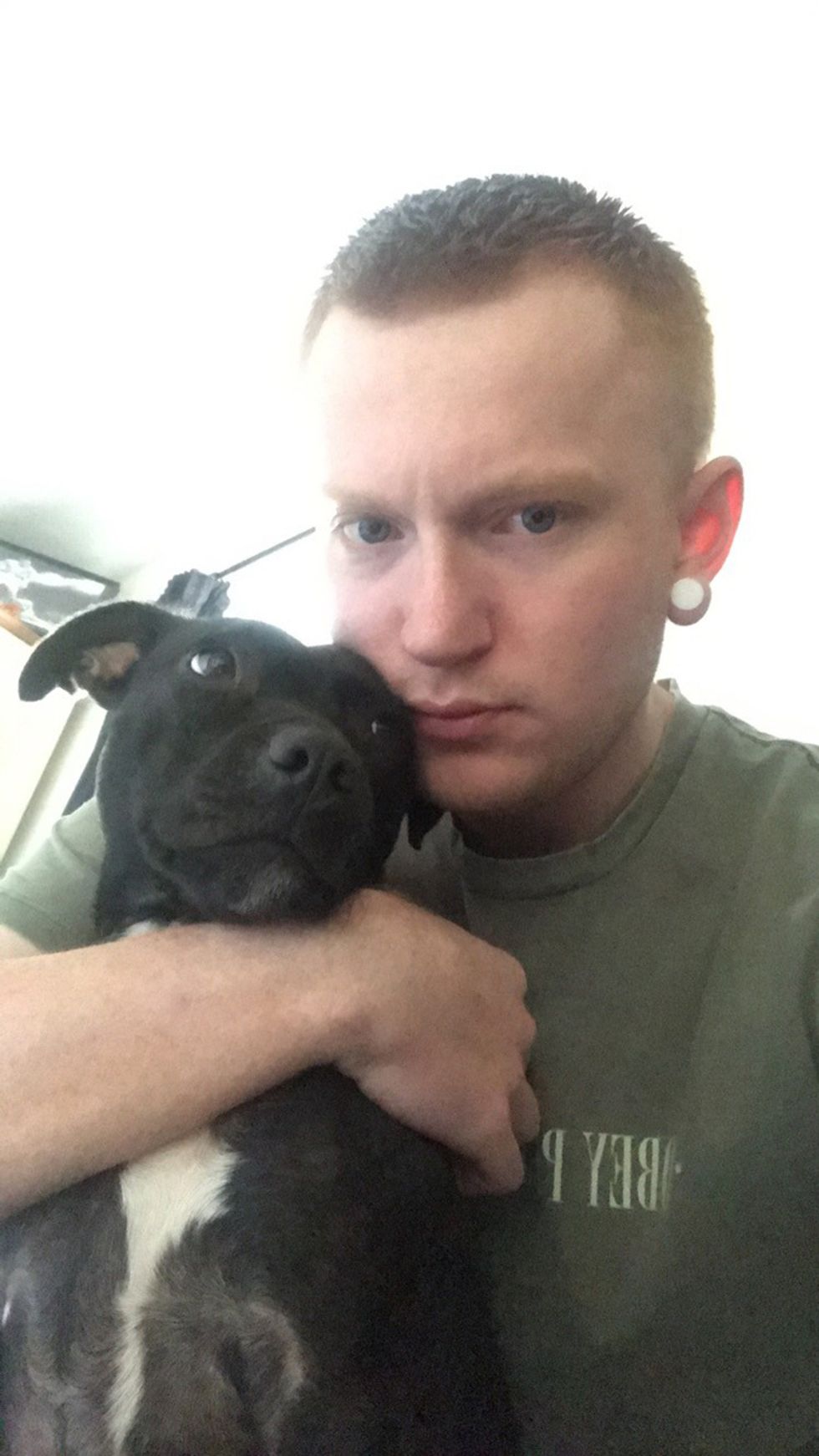 Callum with his dog (Collect/PA Real Life)
The lessons went well and his instructor told him that he was likely to pass easily.
After four months of lessons, spending the usual 40 hours of preparation time in the car, Callum booked his first test for January 2017, feeling quietly confident that he would pass with flying colors.
Instead, he was overwhelmed by a wave of panic on the big day.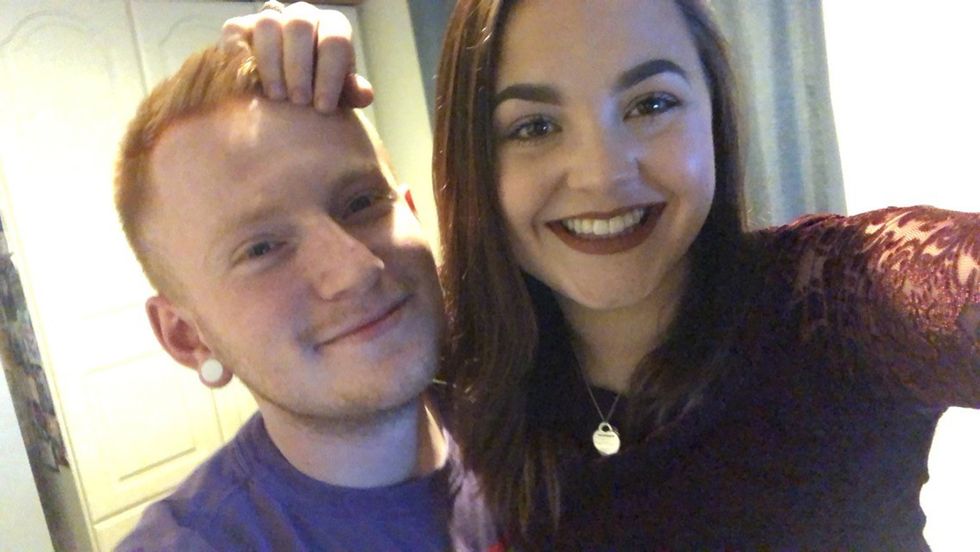 Callum with his girlfriend Harriet, a student (Collect/PA Real Life)
"I was completely fine going into the test, right up to the moment I sat down in the car next to the examiner," he said.
"My legs started shaking, my forehead was sweating. It was like I'd just been hit with a wall of fear and anxiety."
With his composure waning rapidly, the fretful first-timer struggled to follow his examiner's instructions and eventually failed when he pulled out in front of an oncoming car.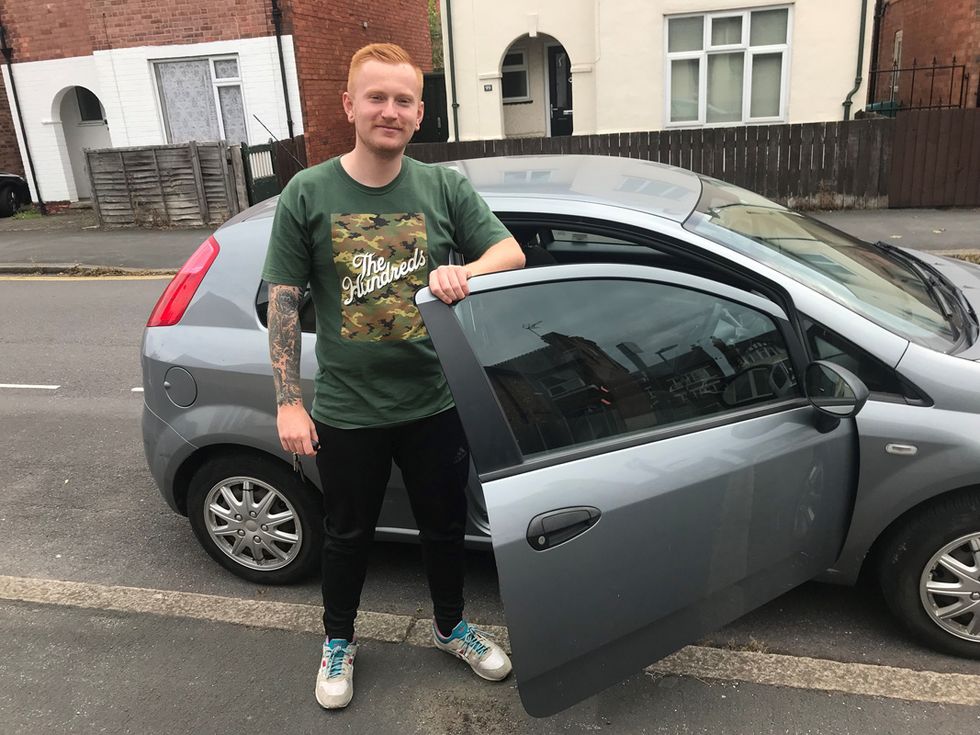 Callum lives with his mum in Rotherham (Collect/PA Real Life)
"It was just so unexpected," said Callum. "Things I had done so easily before – finding the biting point, changing gears – just went completely."
Determined not to be beaten, he quickly booked another exam for the following month and continued taking lessons each week with his instructor.
But disaster struck again when, before he had even set off on his second attempt, his examiner ended the test, seeing that the profusely perspiring learner sat next to him was in no fit state to drive a car.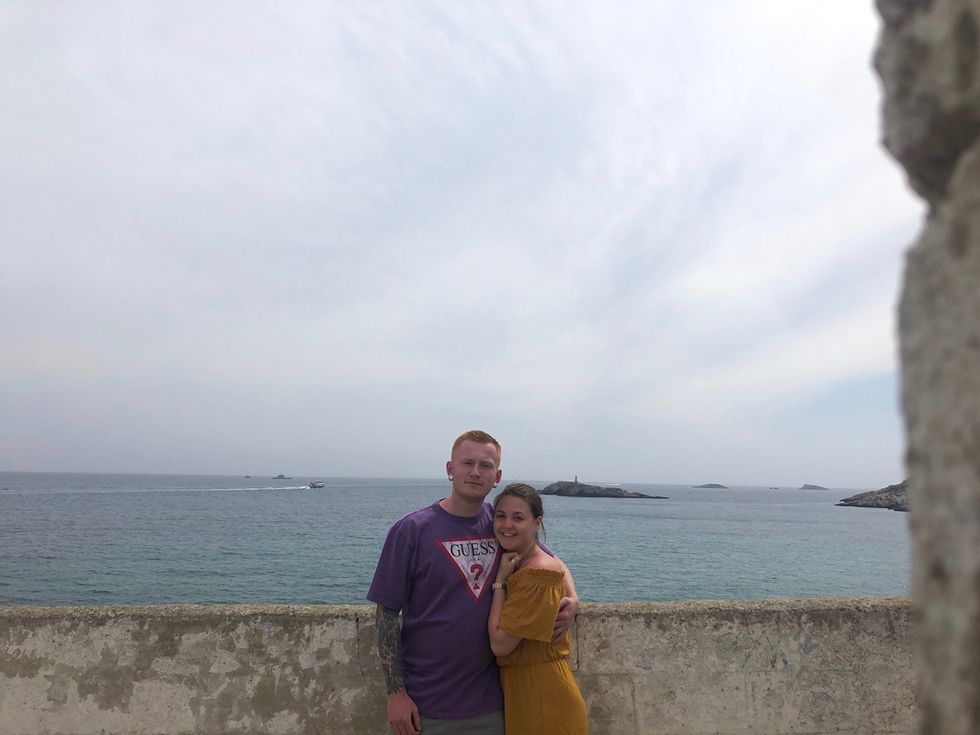 Callum with his girlfriend Harriet on holiday (Collect/PA Real Life)
After then failing once more, for a third time, Callum began to wonder if he would ever pass.
"The pressure had built so much that even the thought of taking a test was making me nervous," he said.
"Added to that, I was shelling out a fortune on driving lessons and really couldn't keep on spending that much money each week."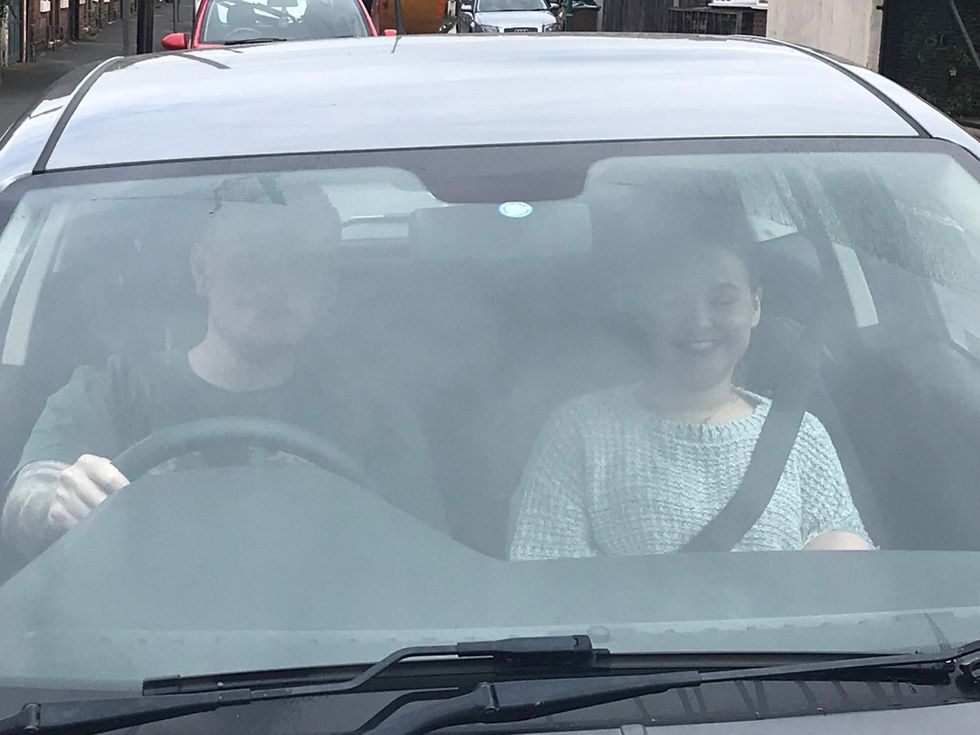 Callum would get so nervous during his tests that all concentration would go out the window
(Collect/PA Real Life)
So, when his best friend, Joe, told him that his hypnotherapist mum might be able to help cure his crippling anxiety, Callum, who had previously tried and failed with meditation, accepted her help enthusiastically.
And, a few days before his fourth test in May 2017, he visited Bev's therapy room at her home in Sheffield.
Callum recalled: "She sat me down with my back upright and my hands on my knees."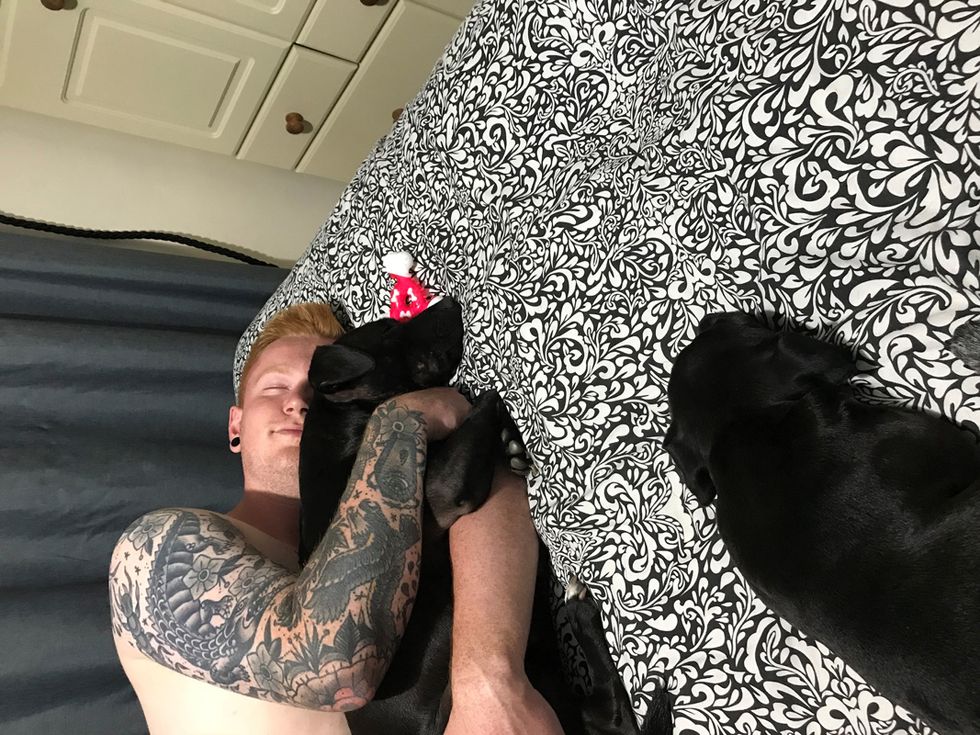 Callum with his dogs at home (Collect/PA Real Life)
He continued: "She played some soft music and began speaking to me in a very gentle voice about being calm and being relaxed."
"Then as I began to feel more and more relaxed she started saying things about how I was going to pass my test and how changes were going to be made."
Explaining that he "zoned out" for much of the experience, Callum was then brought out of the trance feeling "refreshed," as if he had enjoyed a very long sleep.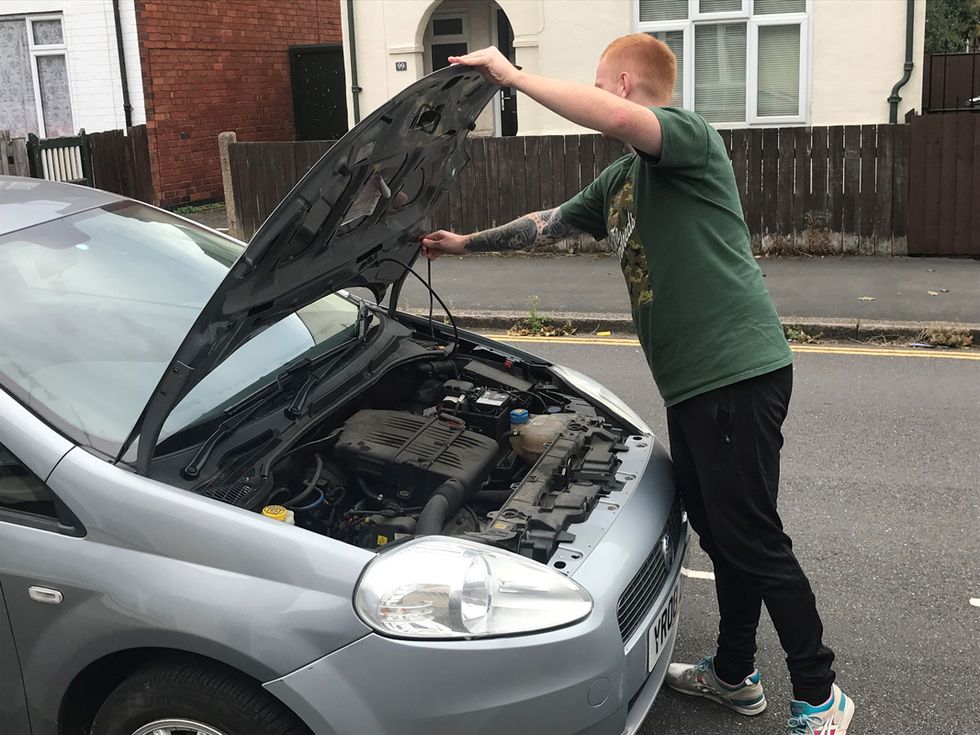 Callum drives a Fiat Punto (Collect/PA Real Life)
Raring to go, Callum felt no nerves on the day of his fourth and final test – striding confidently into his test center, his shakes and sweats nowhere to be seen.
"It felt like just a regular driving lesson and the examiner felt no more intimidating than my instructor," he said.
"I made hardly any mistakes and drove as well as I knew I should, after all those hours of lessons."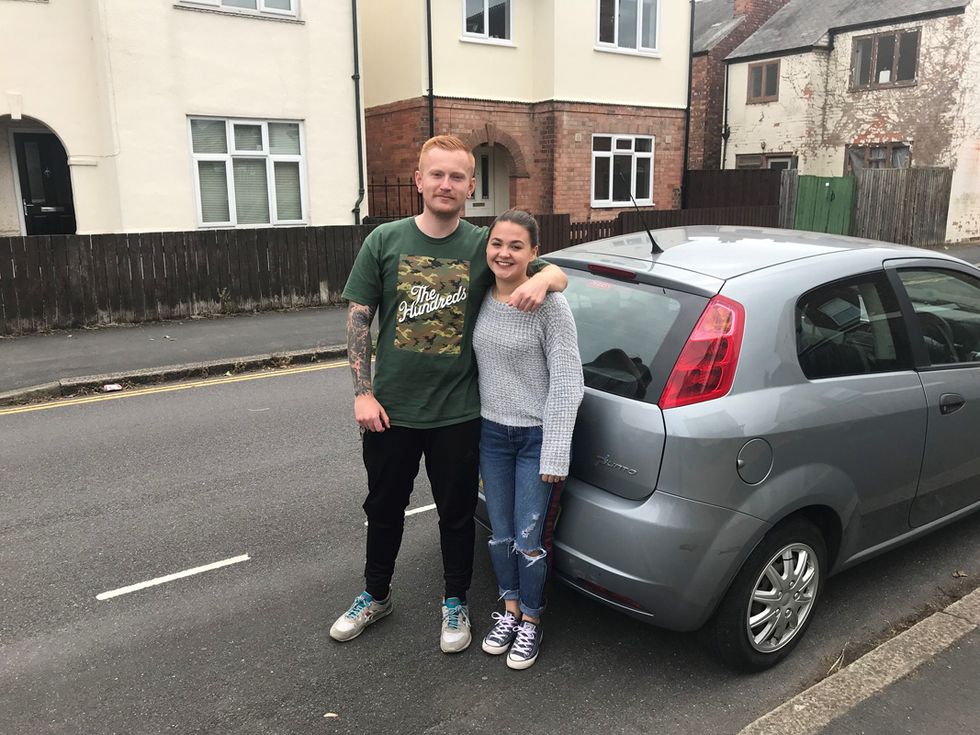 Callum's girlfriend Harriet is a student at Nottingham University
(Collect/PA Real Life)
After being told he had passed, Callum said he felt "euphoric" for several days.
Now driving for over a year and the proud owner of a Fiat Punto, he now has his sights set on upgrading to a bigger model.
He continued: "I drive to and from work eight miles every day, so without a license I'd be pretty stuffed."
"So I'm very grateful to Bev. After the hypnosis, I feel a lot closer to her, as though I could tell her anything."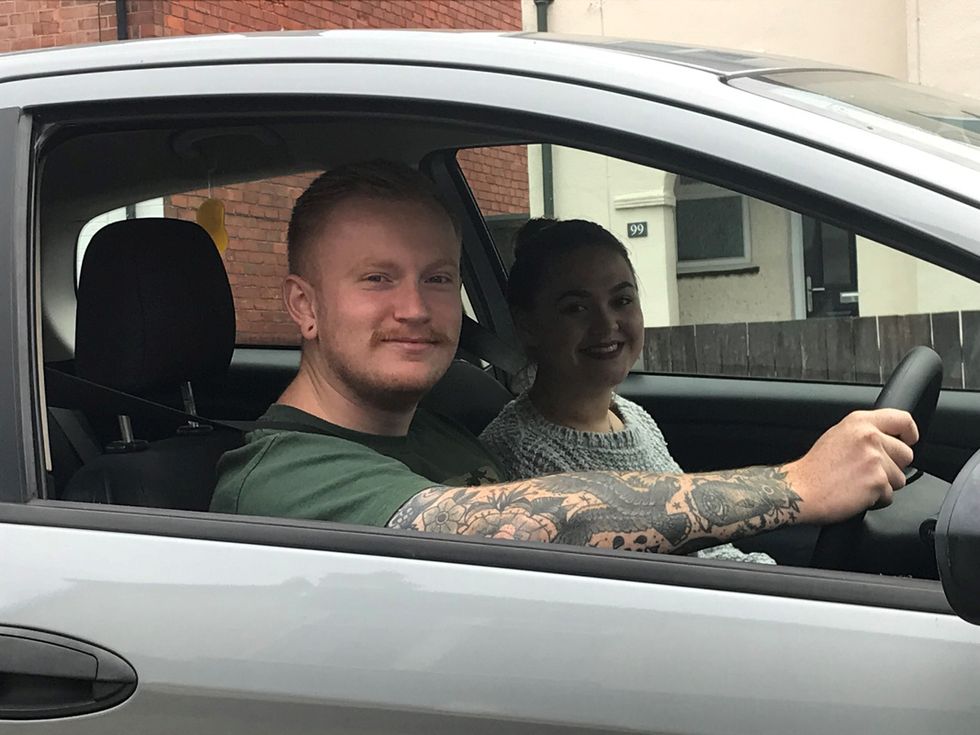 Once during a driving test, an examiner stopped the test within just a few minutes
(Collect/PA Real Life)
Sheffield-based hypnotherapist Bev, a mom-of-four, was thrilled that hypnosis worked so well for Callum.
Starting the free session with a chat, she then recorded everything on his phone, so Callum could listen to it again and relax before his driving test.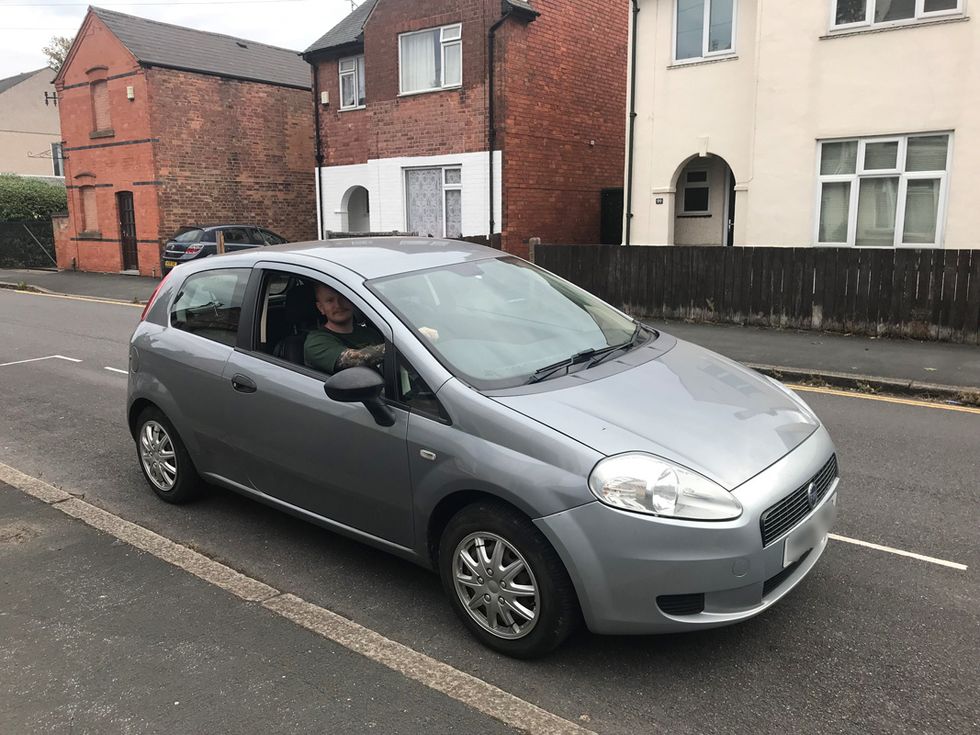 Callum drives eight miles to and from work each day
(Collect/PA Real Life)
She continued: "So, he could tap into his actual knowledge and ability, rather than into nervous tension and the expectation to fail.
"Hypnosis is a very powerful and effective way to bring about a whole range of positive changes, which can be applied to anything – whether it's losing weight, stopping smoking and other bad habits, phobias or gaining confidence."
A version of this article was originally posted on Press Association.