A man flying out for a skiing holiday had an unusually quiet flight as he had an entire plane to himself.
Skirmantas Strimaitis was the only passenger aboard the Boeing 737-800, which can seat up to 188 people, as he flew from Lithuanian capital Vilnius to Bergamo in northern Italy last month.
PA Real Life/Colllect
The only other people aboard the flight, which lasted more than two hours, were two pilots and five crew members.
Strimaitis told the Associated Press it was "a once-in-the-lifetime experience".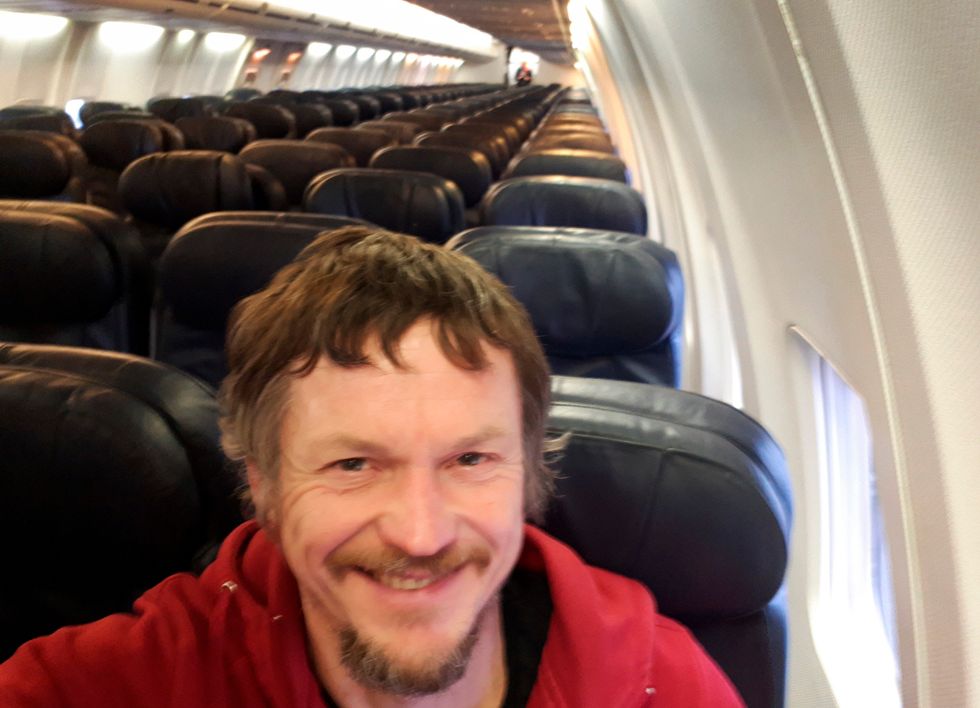 PA Real Life/Colllect
The Novaturas travel agency said it had chartered the plane to fly a group home from Italy, and to avoid flying empty on the outbound leg, one-way tickets were sold. Only one person bought one.
Usually airline related stories are either about some sort of aggression or how it was completely oversold, so this is a nice change. And, for anyone working for an airline, if this happens again and you want to give me a couple of tickets for free I could fill up the plane.